The challenge of forest fire.
Detect. Act. Extinguish.
With climate change, forest fires are becoming more frequent and more extreme: In many regions, the wildfire season is lengthening dramatically. The severity depends on the weather, the burning materials and even the time of day. It does not always require an ignition such as embers from a cigarette or a lightning strike. Due to low humidity and dryness, low heat will suffice to start fires in various forms such as ground fires or full fires.
As comprehensive and global provider of firefighting system solutions, we see it as our responsibility and task to contribute here as well. In addition to cooperation and training, as well as effective coordination and communication between different organizations and emergency forces, the focus lies on early detection as well as safe and fast extinguishing methods. Rosenbauer brings in a holistic approach to the challenge of forest fires with technical innovations and 150 years of know-how.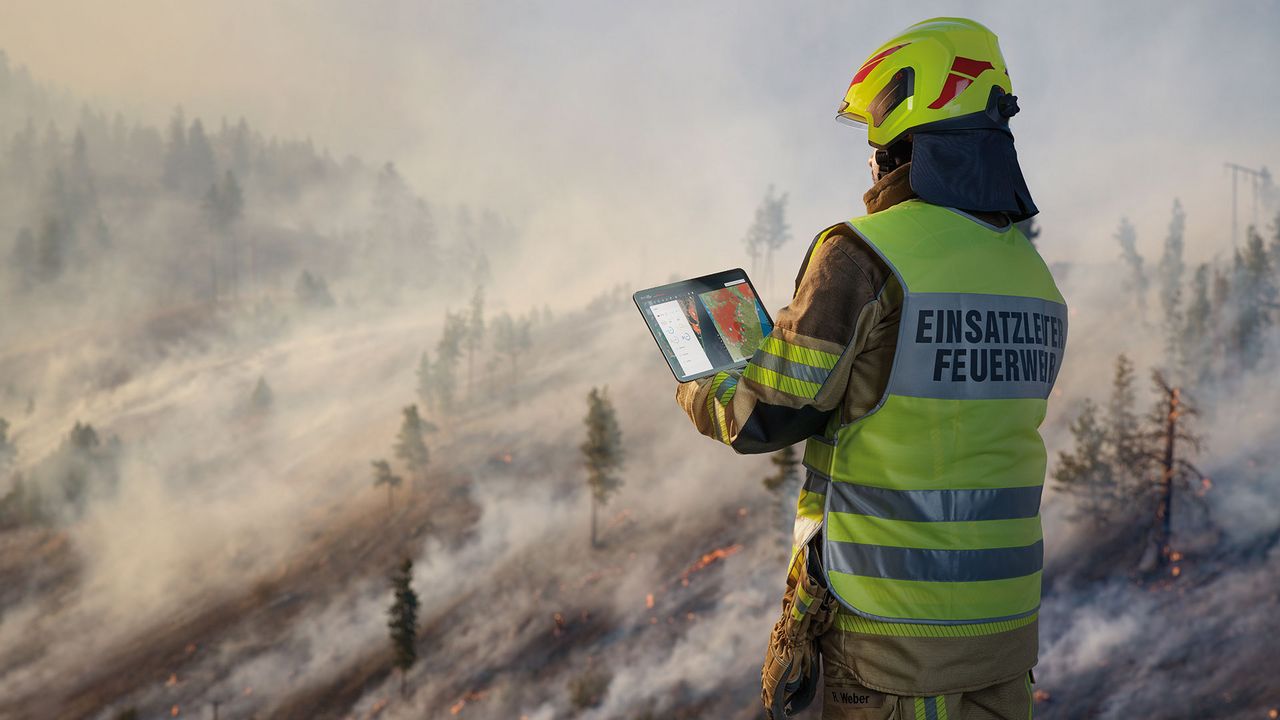 One of the most decisive moments in a wildfire scenario is the moment the fire ignites. Devastating wildfires, and thus drastic effects on people and nature, can be prevented in the first few minutes. For this, it is crucial to correctly assess the situation.
There are already various ground-based sensor systems for early detection, which are meant to detect fires by smoke development and/or imagery. More cost-efficient and easier to implement is the use of satellites. These can scan the entire globe for fire sources and significantly shorten response times to hot spots. Our Munich-based partner OroraTech is sending specially developed mini-satellites into space for this purpose. As very reliable sources and also in combination with other sensor systems, these satellites can quickly detect forming fires.
To rule out situations such as falsely detecting larger bonfires, factories or reflective solar cells as potential hot spots, drones are proving to be highly effective. Especially in remote and hard-to-reach forest areas. With a combination of RGB imagery and thermal imaging, such situations can be properly assessed and emergency responders can be provided with vital information before even arriving. New possibilities with docking stations from DJI will enable automated verification flights in the future to guarantee a fast and smooth operation.
Worldwide detection
Using satellites, detection of fire sources will be possible globally and in the most remote areas. Additionally, the system operates cost-effectively, is particularly effective, and significantly shortens response times.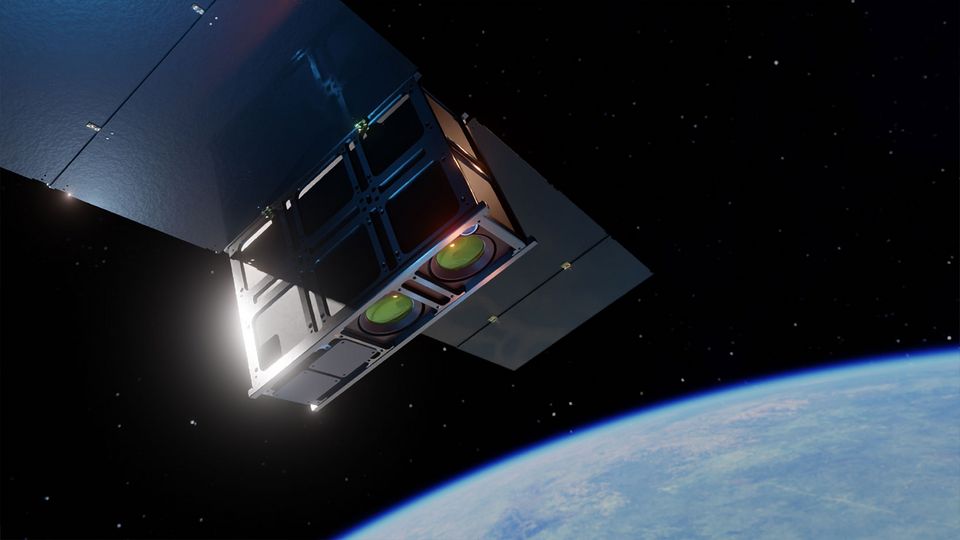 Detecting hot spots
The satellite system provides mission-relevant information on the origin and development of fire hot spots, as well as information and historical data on ground conditions and vegetation on site.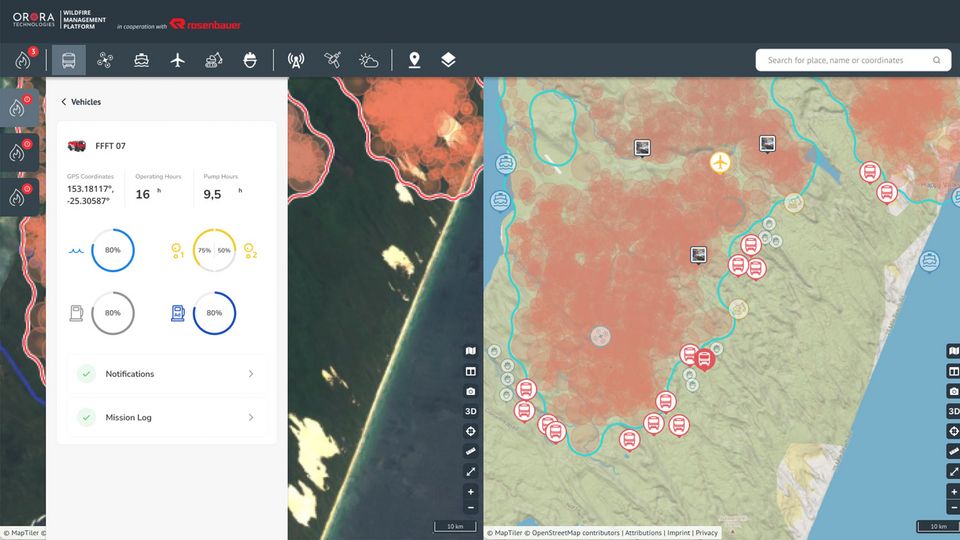 Flying highlights
The DJI M30 drone features a 48 MP camera with a 5x to 16x optical zoom, providing safe situational awareness with an operating time of approximately 41 minutes of flight.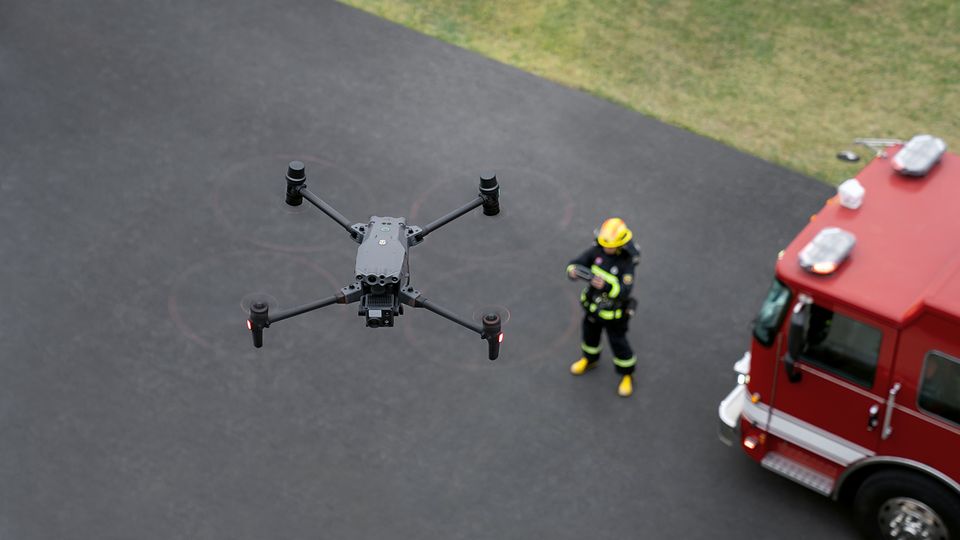 Safe reconnaissance flight
The drone can withstand operating temperatures from -20 °C to +50 °C and enabling risk-free visual assessment of dangerous situations.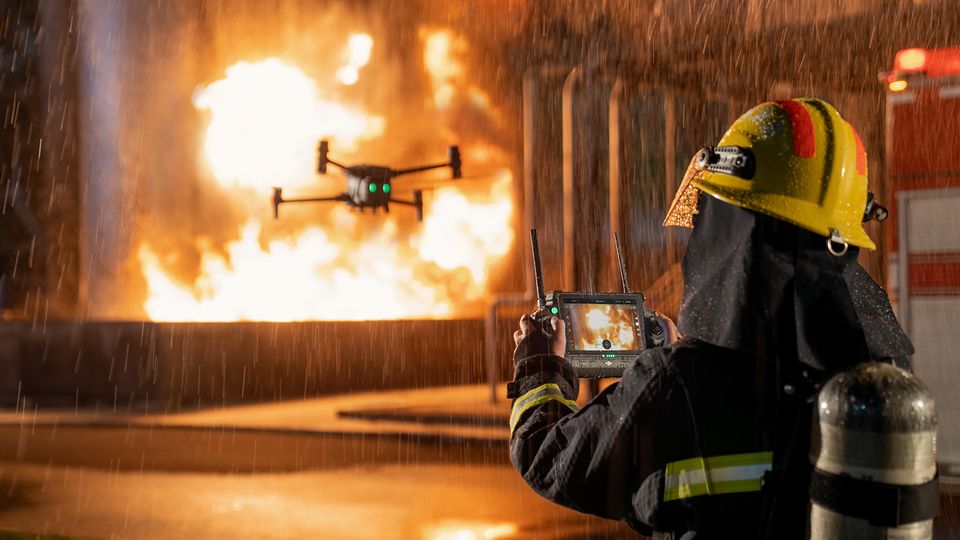 ... and fight them effectively.
Unfortunately, even with the best detection system not every fire can be avoided. That is why Rosenbauer also develops high quality equipment so that fires can be fought effectively. In order to respond to flaring flames in impassable areas, we offer a wide range of products for fighting forest fires with water, which are not stopped by difficult terrain. These range from firefighting backpacks and crawler vehicles to boats and UHPS modules that can be brought to the scene by air. With the help of these technical aids, fires can be effectively fought and contained.
The use of waterless firefighting methods – dry firefighting – is increasing. Rosenbauer offers a wide range of products for these operations, covering everything from crawler vehicles to remote-controlled tillers. In some countries that are very familiar with forest fires, waterless strategies have in some cases proven to be efficient. For this purpose, so-called firebreaks are created to prevent fire from spreading further. Often, additional "counterfires" are set to destroy the burning material in a controlled manner, thus stopping the fire. For waterless fighting, Rosenbauer offers a range of products, from spades to excavators, to fight fire quickly and effectively.
Equipped for any terrain.
MT Forest
The all-terrain truck in the mid-size segment excels in rough terrain as well as other difficult operations. New and advanced features such as continuous working lights and front lights round off the MT Forest as an ideal operational vehicle.
Forest Fire Fighting Truck
The FFFT was specially designed for the most difficult operations: forest fires, wildfires and vegetation fires. This all-terrain truck is made for rough terrain and impresses with new and advanced features.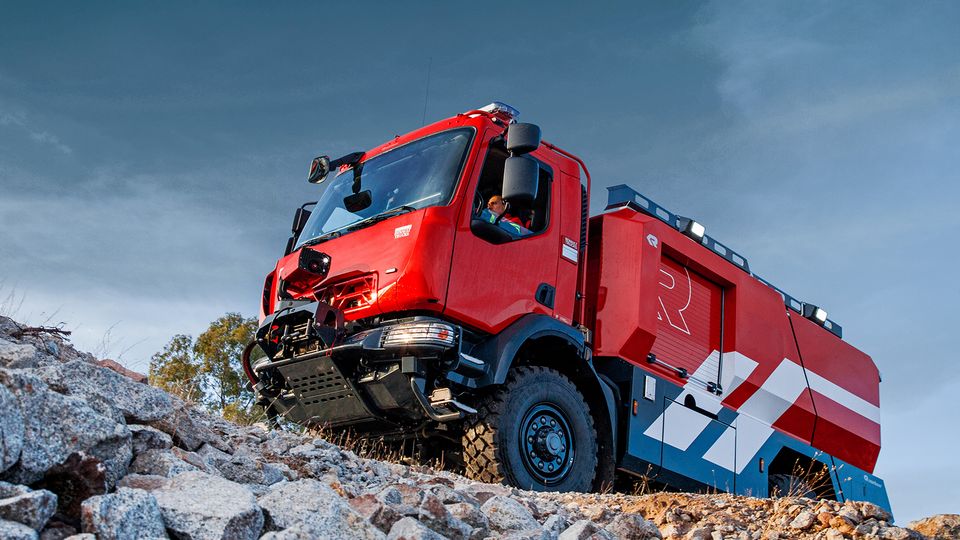 Quad-Power
Required to perform in the smallest spaces: Where other multi-track vehicles fail to penetrate, Rosenbauer's two quad models go right ahead.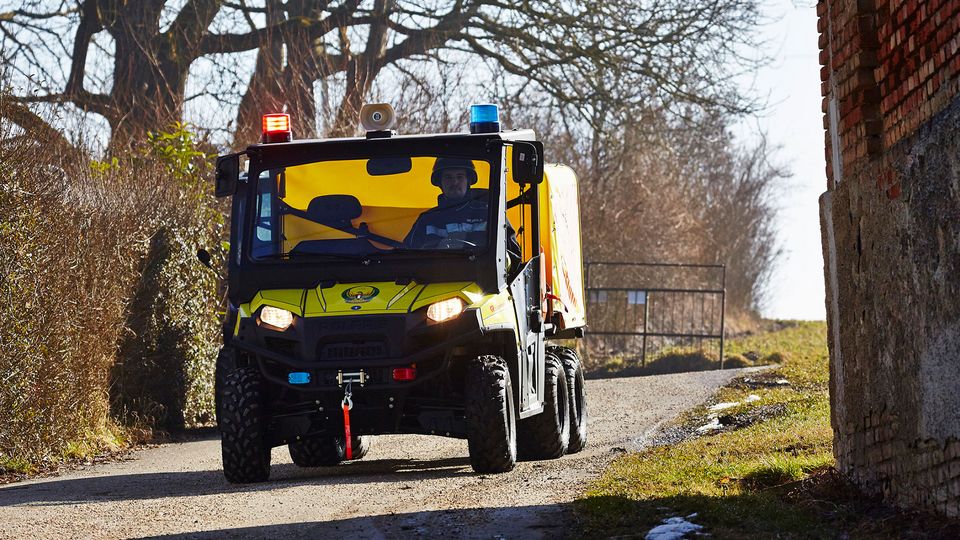 Firefighting Excavator
Mounted on a conventional chassis, the excavator reaches sites quicker than conventional diggers. For higher flexibility the vehicle can be slowly operated and driven from the driver's cabin. To actively extinguish fires, it can also be equipped with UHPS systems.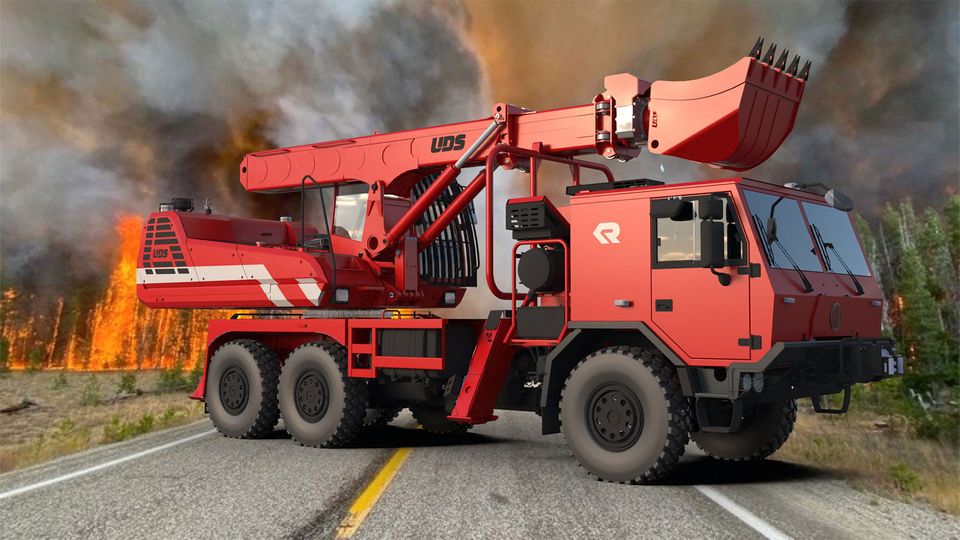 Optimized operations,
thanks to the excellent networking.