Lots of space.
Light in weight.
The new CT Frame offers impressively high performance, small dimensions and low weight. The incredibly compact design has one goal in mind: maximum use of space. The CT Frame is therefore the ideal emergency vehicle for use in urban areas, while also excelling in rural environments – narrow alleys, low passages or winding narrow mountain roads pose no problems. The well-thought-out modular system allows fire brigades to configure the interior of the CT Frame according to their requirements.

The modern technological concept means a lightweight chassis can be used, with configurations that can be driven by holders of a C1 license (up to 7.5 t). Another special feature of the CT Frame is the one-piece roller shutters that reach down to the floor. Because hinged lower steps are not needed, additional space is gained.
Small size.
Great equipment.
One-piece roller shutter.
No additional space required for hinged lower steps because the roller shutter reaches all the way down, making it ideal for narrow alleys. All equipment can be removed from a secure standing-position on the floor.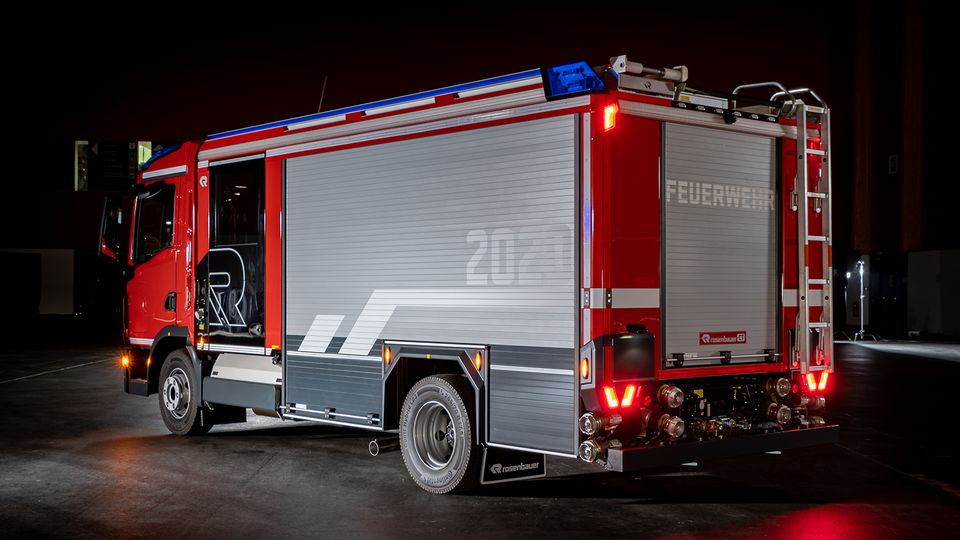 Electric roller shutter.
Available as an optional extra, the electric shutters can be opened centrally at the touch of a button from the driver's cab when arriving at the scene. Closing them is just as convenient and takes place from the outside.
The pump room.
Extinguishing with maximum efficiency and the simplest of operation - whether with the combined N(H)25 or N(H)35 centrifugal pumps or with the compact N10 - a portable pump in the rear is also possible.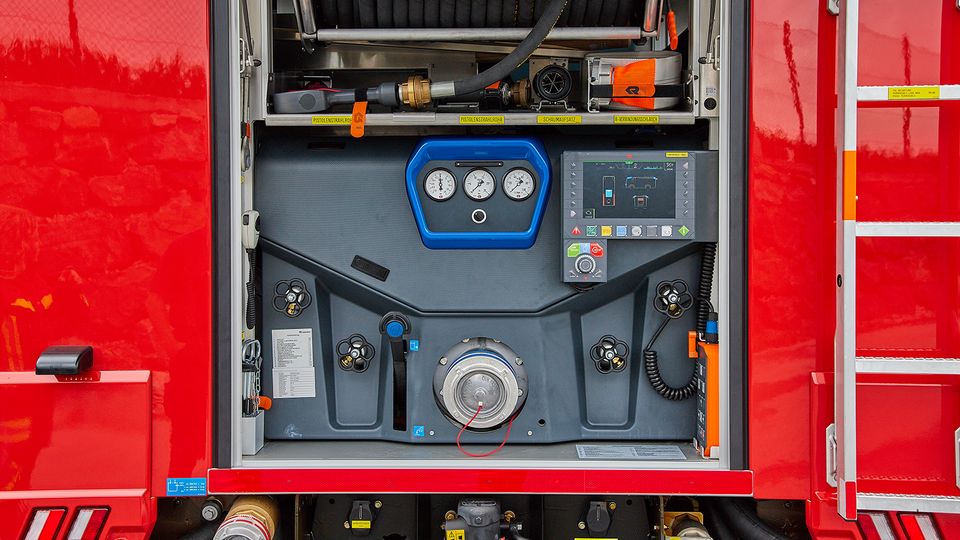 Holder system.
The color coded holder system makes it quicker and easier to remove the right equipment. All elements that can be operated and handled are marked with the signal color orange.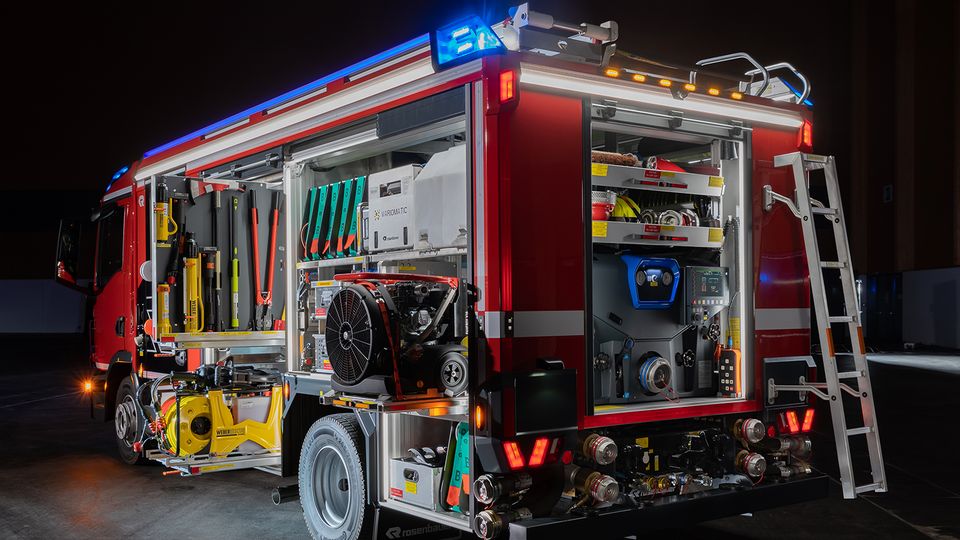 Extinguishing with variability.
Supplied with powerful centrifugal pumps and either the multi-channel, direct injection foam proportioning system RFC Admix Variomatic or the around the pump foam proportioning system FixMix 2.0, the CT Frame is optimally equipped for every firefighting scenario.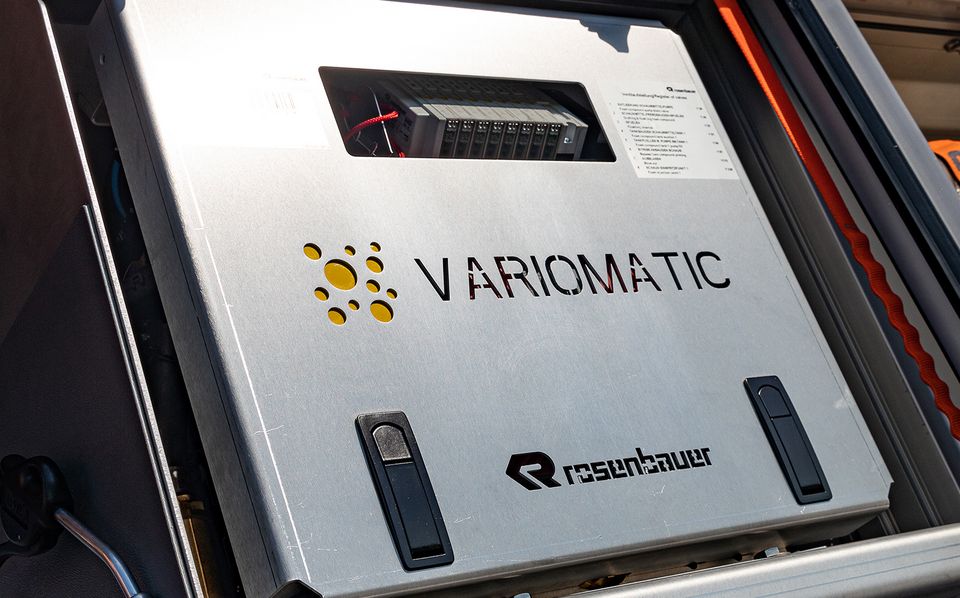 The extra energy.
If electrical energy is required, not only the stowed RS14 XS generator but also the built-in EPS XS 8kW 400VAC alternator provides it without any problems.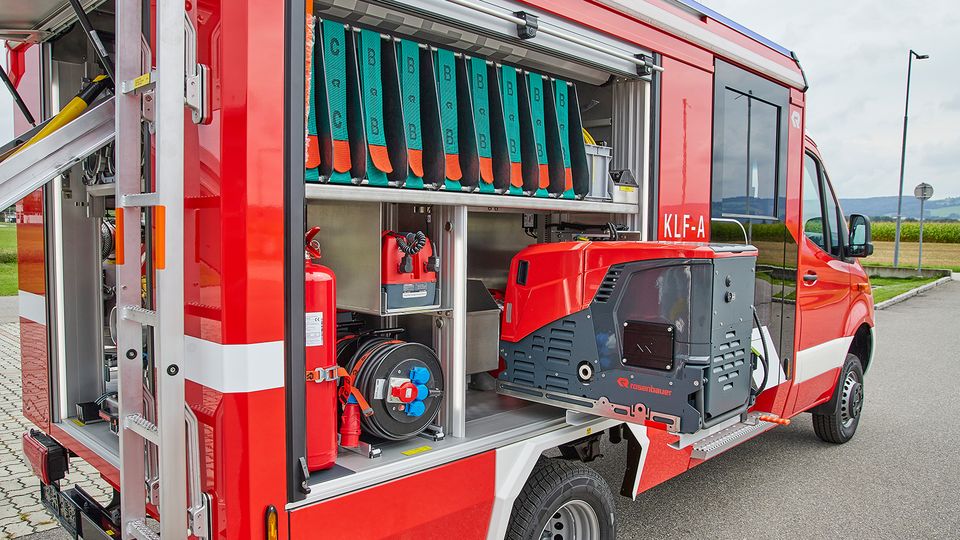 One concept.
Numerous options.
MB Sprinter.
Version 1
up to 5.5 tons.
4 x 2 or 4 x 4
Wheelbase 3,665 mm
Body width 2,100 mm or 2,220 mm
Integrated crew cab IDC in two lengths
Crew seating layout of 1 + 5 or up to 1 + 8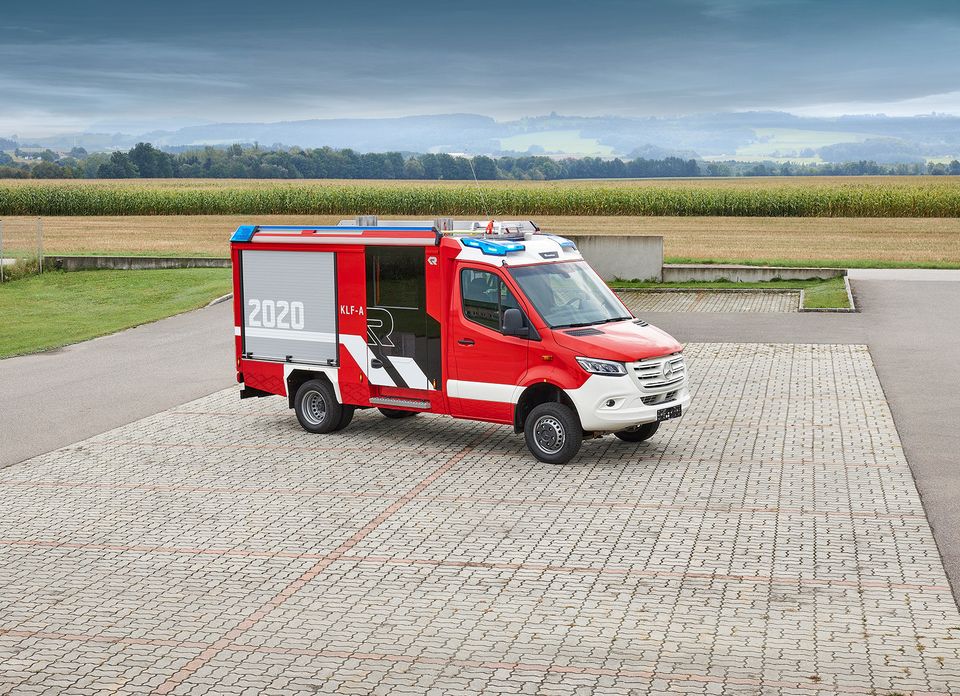 MAN TGL or MB Atego.
Version 2 up to
over 7.5 tons IDC.
Integrated crew cab
Crew seating layout of 1 + 8
4x2
Wheelbase 3,300 mm, 3,600 mm or 3,900 mm
Body width 2,350 mm
Crew seating layout of 1 + 8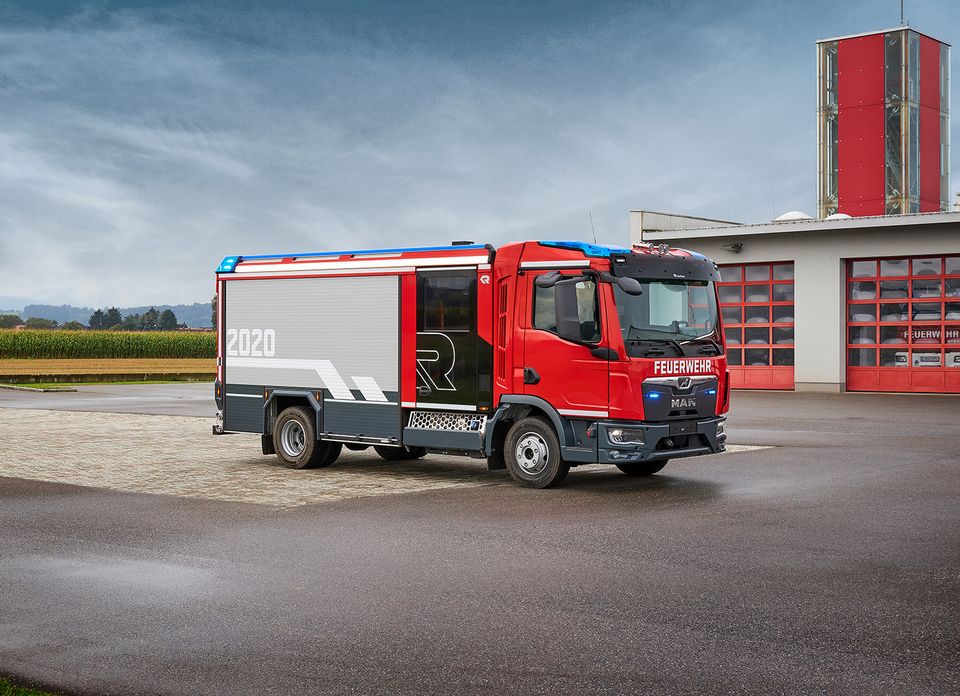 MAN TGL or Volvo FL.
Version 3 up to
over 7.5 tons CDK.
Chassis crew cab
4 x 2
Wheelbase 3,300 mm or 3,600 mm (MAN)
Wheelbase 3,500 mm or 3,800 mm (Volvo)
Body width 2,350 mm or 2,500 mm
Crew seating layout of 1 + 5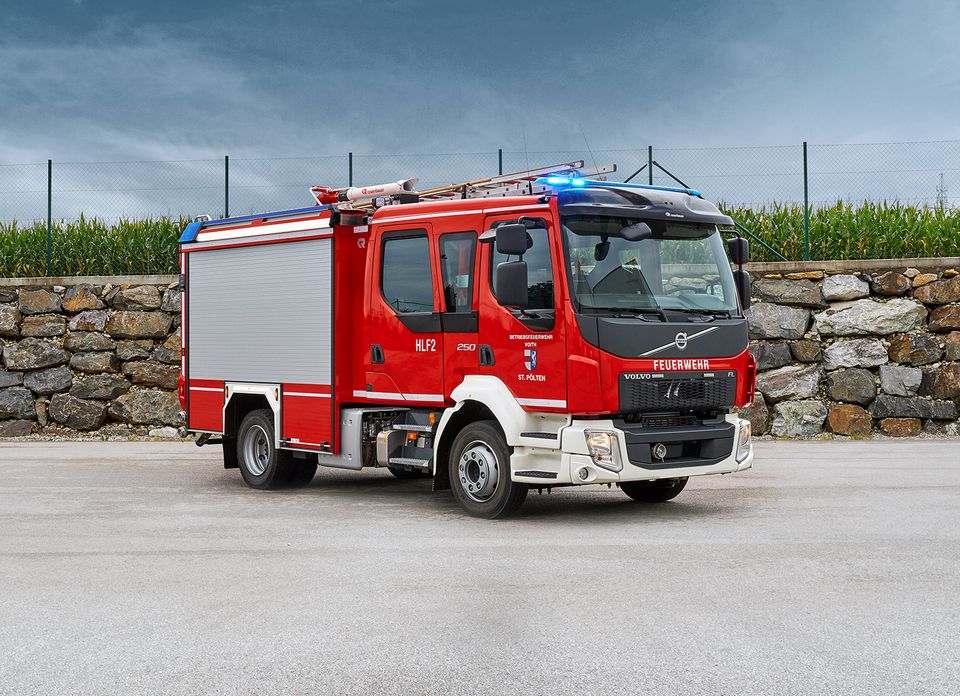 For that moment,
when small details
define the big picture.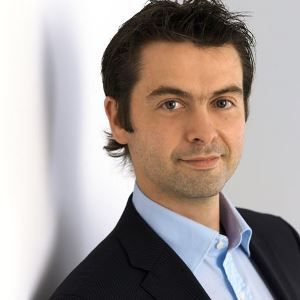 Our innovations
speak for themselves.
Our new CT Frame: designed for compact performance.
Find out more!
Release after release: more innovations are coming soon!
Rosenbauer has a track record of changing the future. And as a world leader in technology and innovation, we've already revolutionised the market on more than one occasion - and we're ready to do it again thanks to our groundbreaking new products.