Off-road construction.
State-of-the-art equipment.
Some of the most difficult operations around the world involve wildfires, forest fires, and vegetation fires. Firefighters face the additional challenge of rapidly spreading fires, often in very rough terrain. These exceptional situations demand a fire-fighting vehicle that combines efficient extinguishing technology with sufficient protection for the crew. The Forest Fire Fighting Truck 3500/100 from Rosenbauer provides exactly that. It combines an all-terrain chassis and a light but extremely robust construction with a state-of-the-art foam proportioning system and well thought-out safety equipment for the crew.
Advanced technology.
Guaranteed safety.
Efficient extinguishing operations.
A wetting agent can be added to the multi-channel RFC Admix Variomatic foam pressure proportioning system for greater extinguishing efficiency.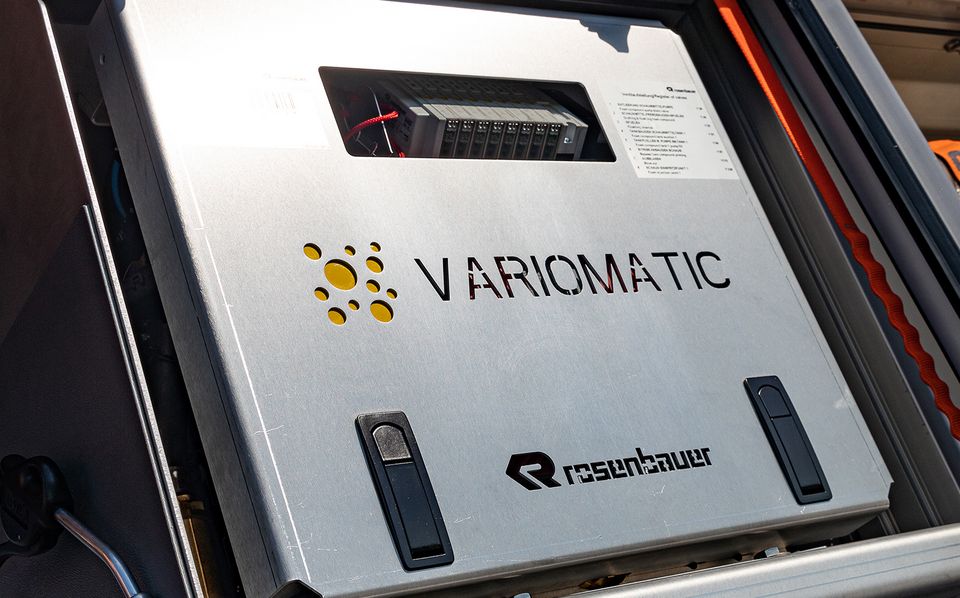 Comprehensive certification.
The vehicle complies with EN 1846-2 category 3, mass class M, including all dimensional and performance requirements.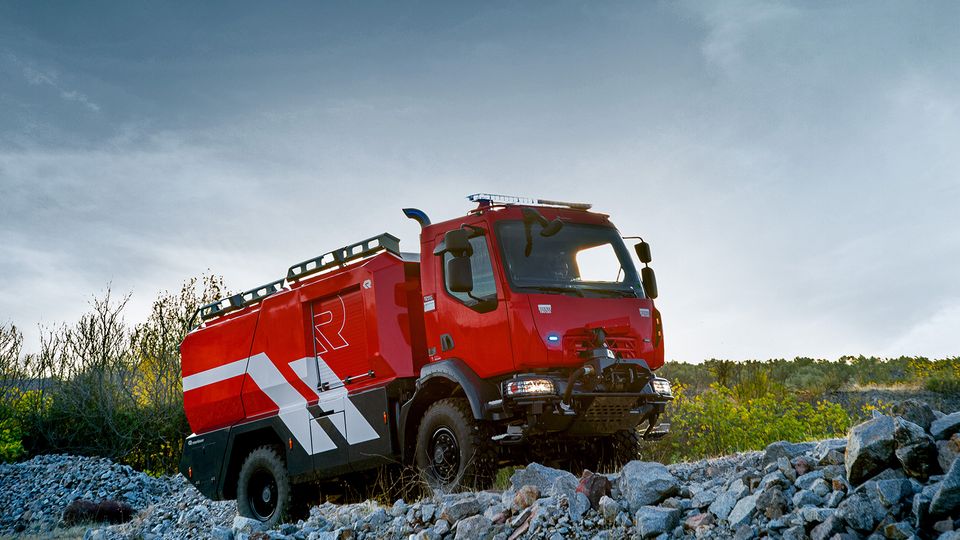 Tip-over warning system.
This system monitors vehicle dynamics such as speed and inclination and provides visual and acoustic warnings to alert the driver to critical situations. This is to prevent the vehicle from tipping over on rough terrain.
Strong pulling force.
An electric cable winch with a pulling force of 54 kN is installed at the front of the vehicle. This enables recovery of the vehicle itself and the removal of objects from its path.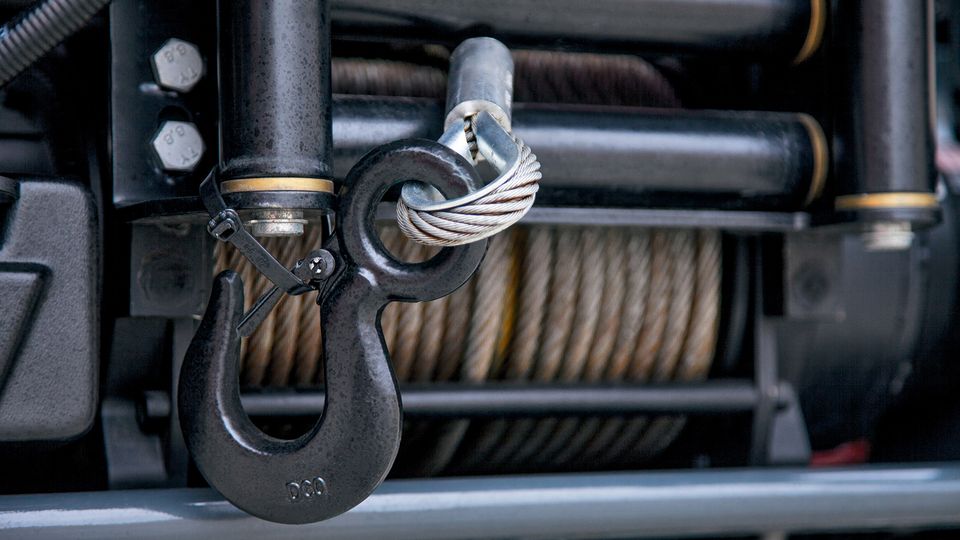 Steel roll cage.
The rollover protection system for the driver's cab includes an integrated cell made of steel tubes, designed and manufactured in accordance with standard NF S 61517.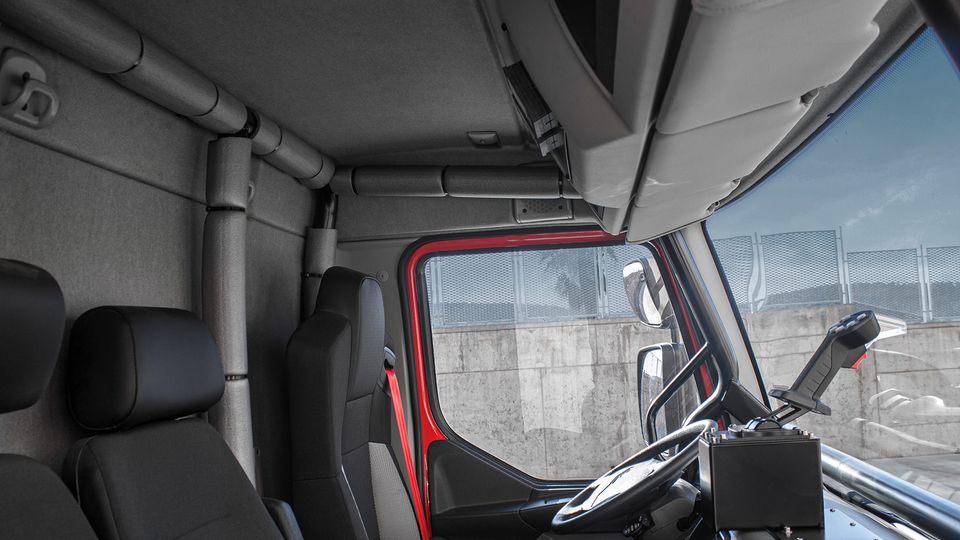 For that moment ,
when you need technology,
safety & all-terrain capability.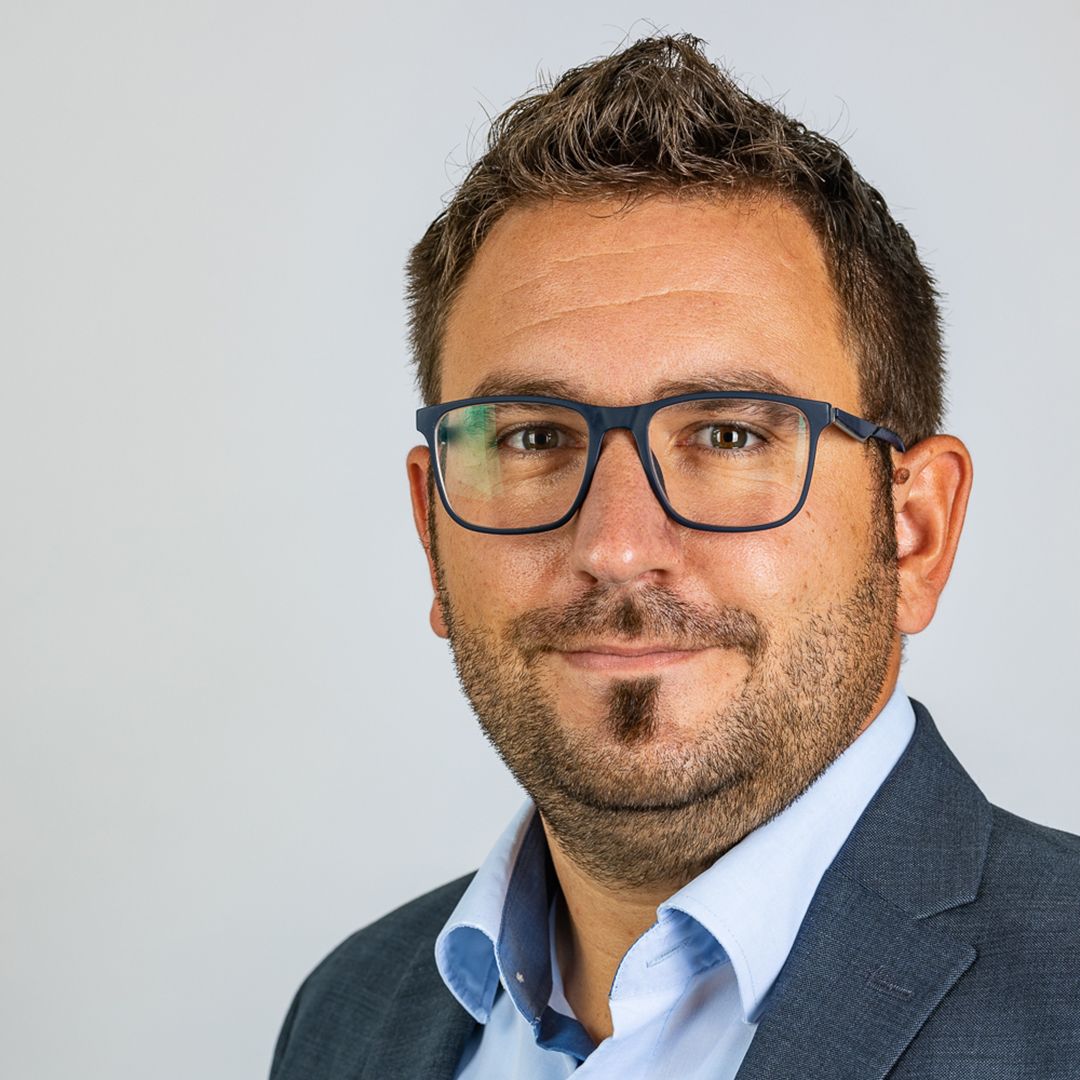 Equipped for any terrain.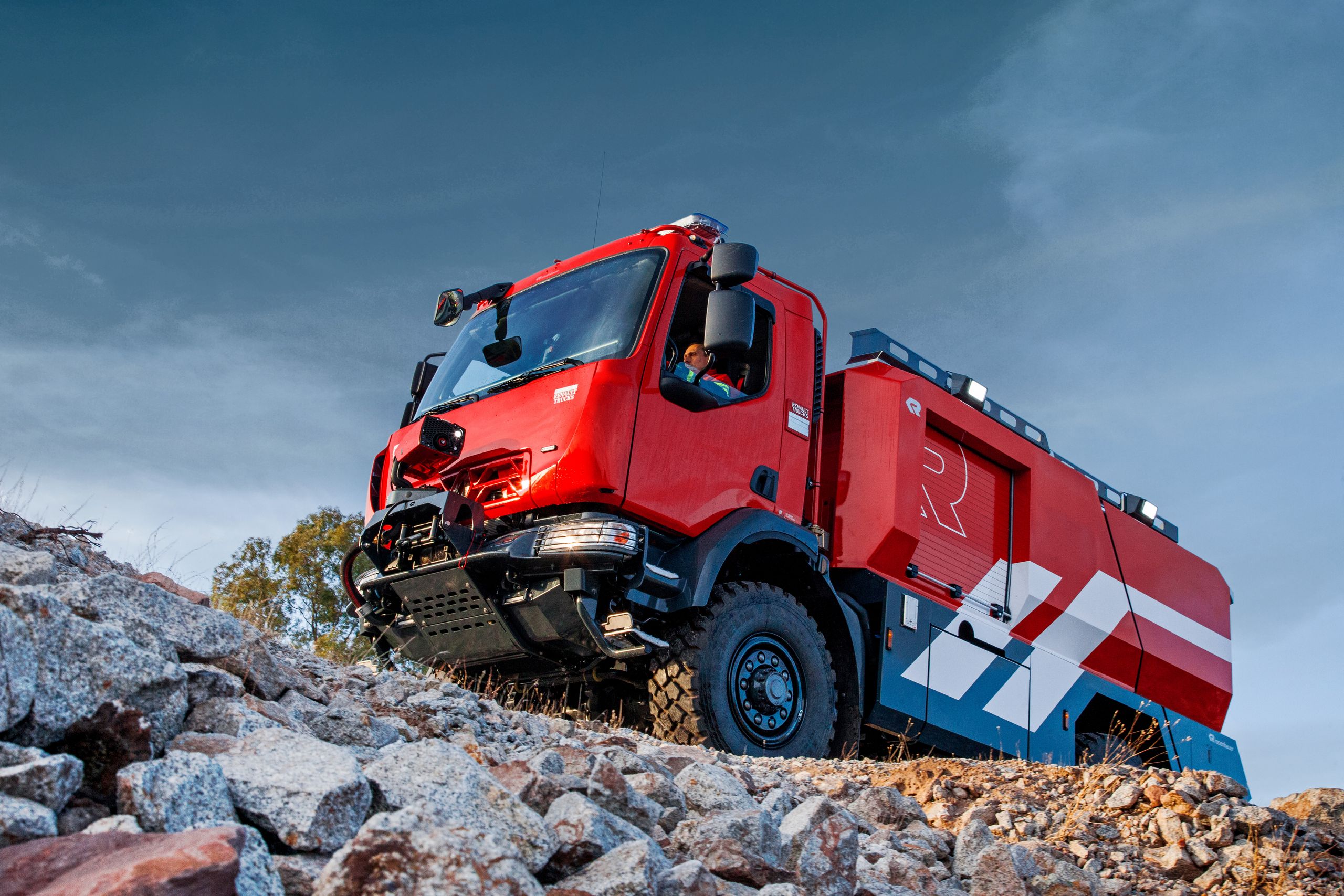 Our innovations
speak for themselves.
Designed for difficult terrain:
our FFFT 3500/100 on Renault D14. Find out more!
Release after release: more innovations are coming soon!
Rosenbauer has a track record of changing the future. And as a world leader in technology and innovation, we've already revolutionised the market on more than one occasion - and we're ready to do it again thanks to our groundbreaking new products.