Newly developed.
With glorious results.
The newly developed GLOROS T1 glove is EN388 certified and offers the best possible protection for technical rescue workers. The gloves protect the wearer against mechanical hazards caused by cuts, punctures, abrasions and similar. This makes them an indispensable aid for rescue workers working on vehicles involved in accidents and other technical firefighting activities. They also provide a certain degree of basic protection at contact temperatures of up to 250 °C. GLOROS T1 is not designed for use in fire fighting operations or as protection against chemical, electrostatic and thermal hazards.
Thoroughly thought through.
For comprehensive safety.
You can't touch this: impeccable wear comfort & tactility.
The special design and optimized finishing details such as finger creases, discontinuous silicone coating and neoprene inserts provide tangible added comfort. For those moments when you need a sensitive touch.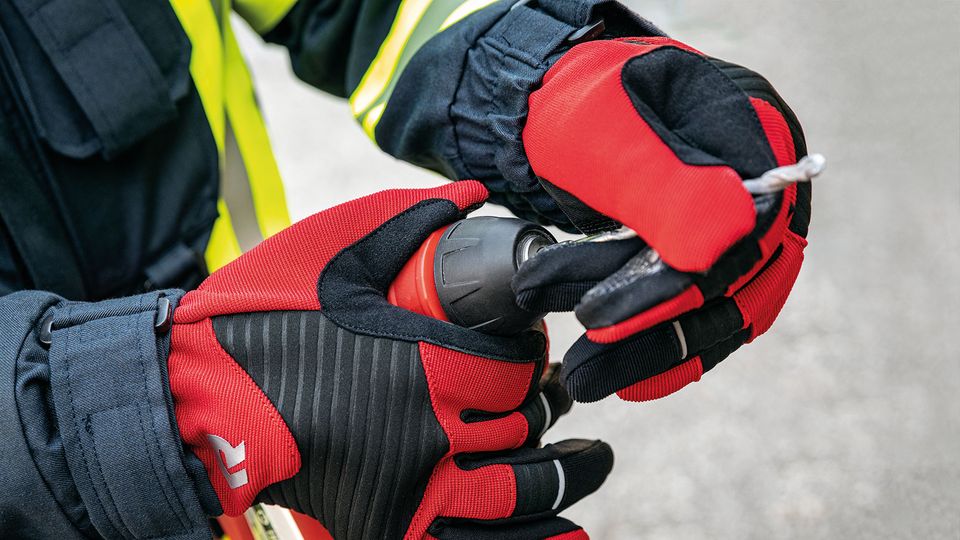 Optimum slip resistance.
The special silicone coating on the inside palm guarantees that you will always have everything well in hand – no matter how wet or slippery the surface. For those moments when you need to keep a tight hold of things.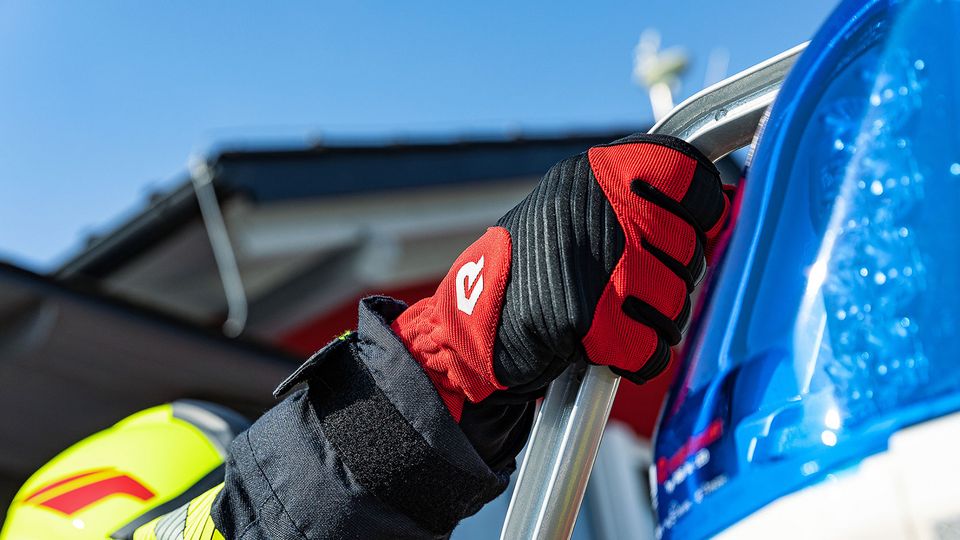 High cut resistance.
Benefit from our "comprehensive cut protection" with our cut-resistant KEVLAR® inserts – now fully encasing each finger! For those moments when you need a firm and steady hand.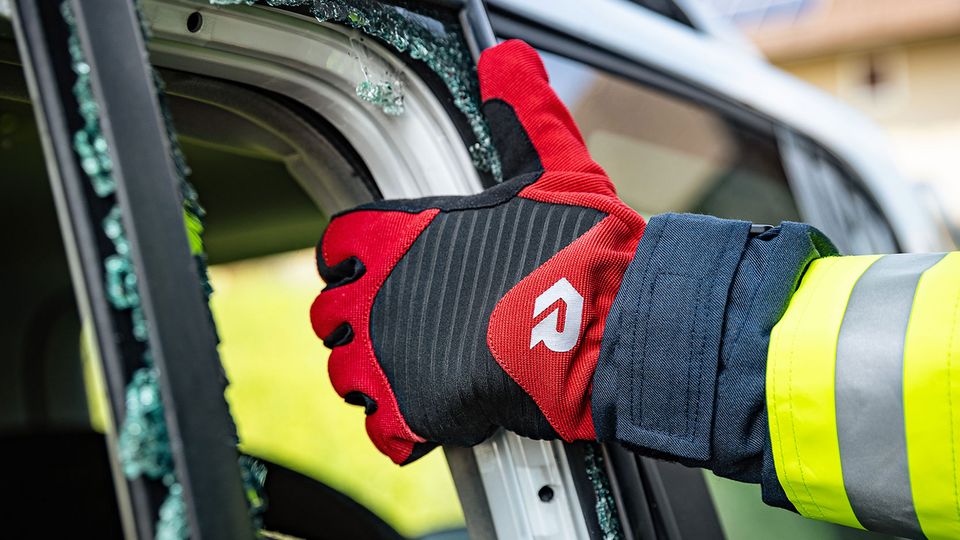 For that moment,
when you need to grasp the situation
with both hands.
Flexible, grippy, safe. GLOROS T1.

Our innovations
speak for themselves.
Made for a firm grip:
our GLOROS T1 glove.
Learn more!
Release after release:
more innovations are coming soon!
Rosenbauer has a track record of changing the future. And as a world leader in technology and innovation, we've already revolutionised the market on more than one occasion - and we're ready to do it again thanks to our groundbreaking new products.