Different requirements.
Diverse options.
The newly developed L27A-XSC aerial ladder with its 5-piece ladder set and tilting cage boom scores high thanks to its compact design. This enables smooth rescue operations in even the most cramped conditions. Flexible set-up options and a compact action radius provide easy access to any location. The newly developed aerial ladder, certified in accordance with EN 14043, is also a winner in terms of payload and safety.
Universal application.
Maximum safety.
Securing & indirect rescue operations.
The aerial ladder can be used as an anchoring point during abseiling operations, or when rescuing a person from a shaft. It can also be used to secure people working on a roof.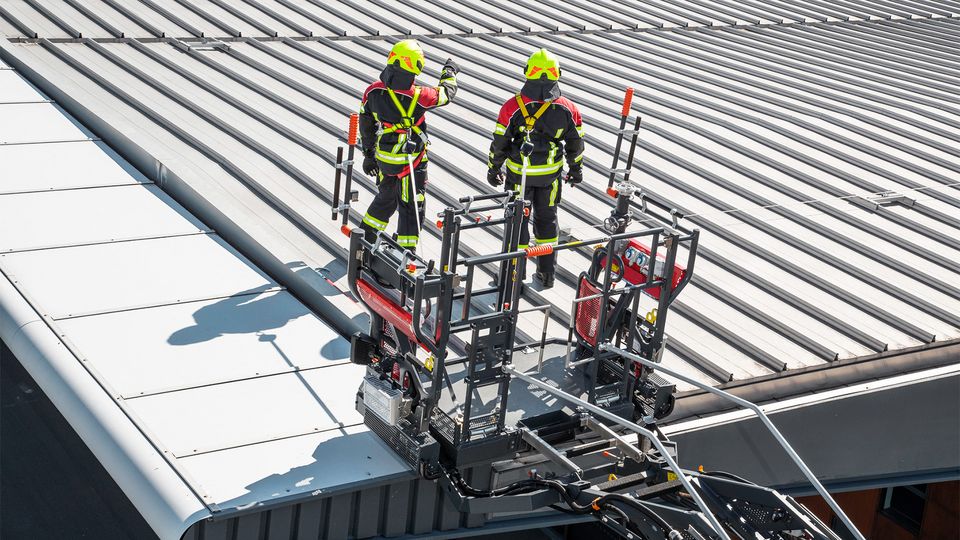 Optimally secured.
We have revised our safety concept and added up to 18 more anchor points to the new aerial ladder. Each anchor point is EN 795 certified. This means that they can carry one person or up to 500kg. The ladders are also fitted with additional equipment sets, or modules, which have been adapted and optimized for these applications.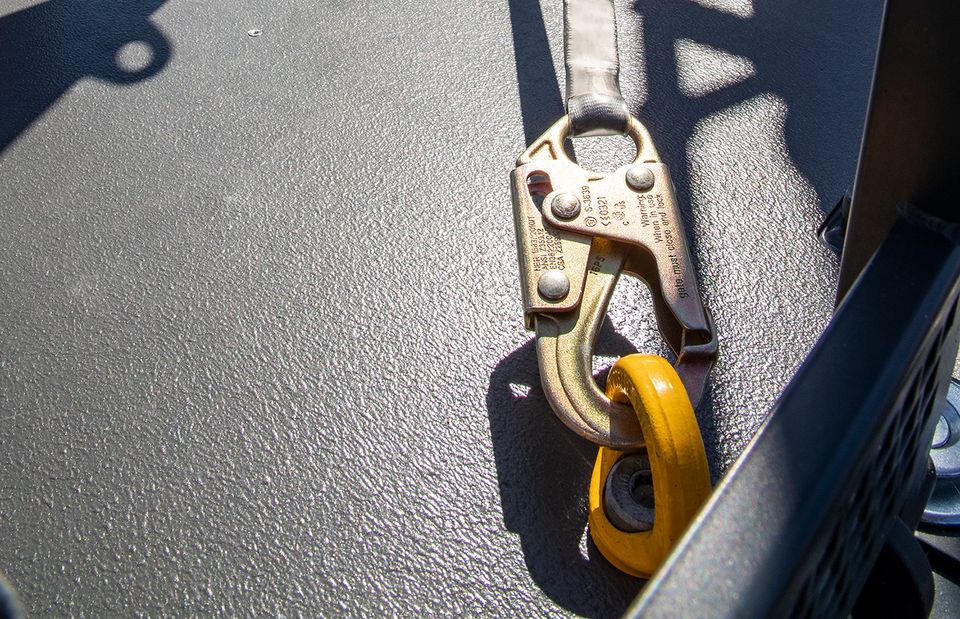 New safety feature inside the cage.
Securing rescue workers with fall protection devices. These allow an extended working radius of up to 2.80m and enable rescue workers to work outside the cage while remaining fully secured.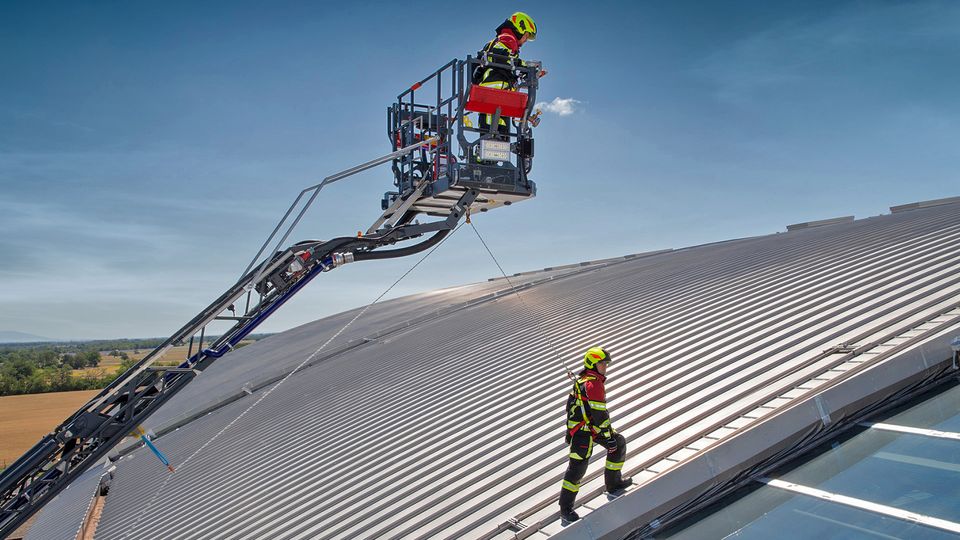 High altitudes, high quality equipment.
The new fall protection devices can be permanently stored in the cage to ensure that they are always at hand when you need them.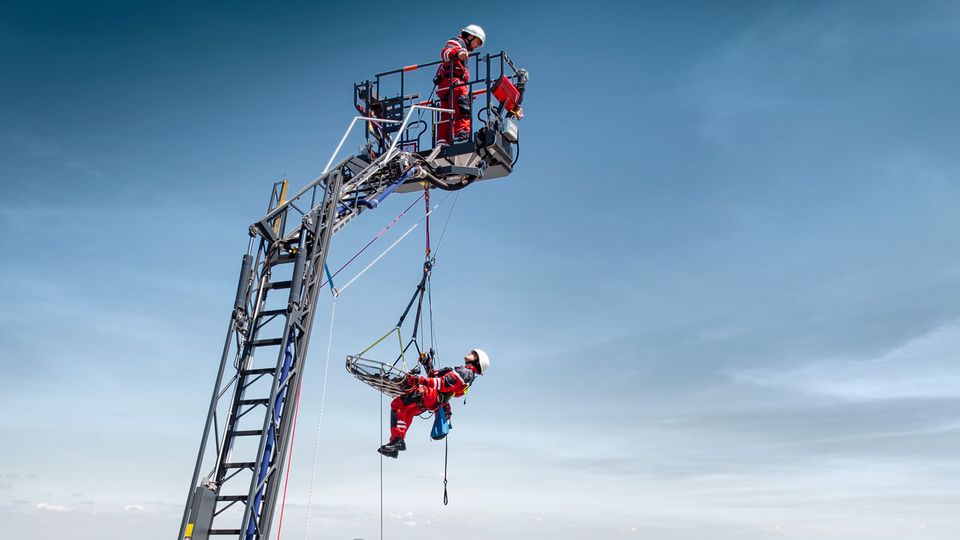 An eye for safety
The rescue cage is fitted with eyelets, which can be combined with the new backup module to secure up to 2 people beneath the cage, thus extending your radius of action even further. Please note that one eyelet and one module are required per person!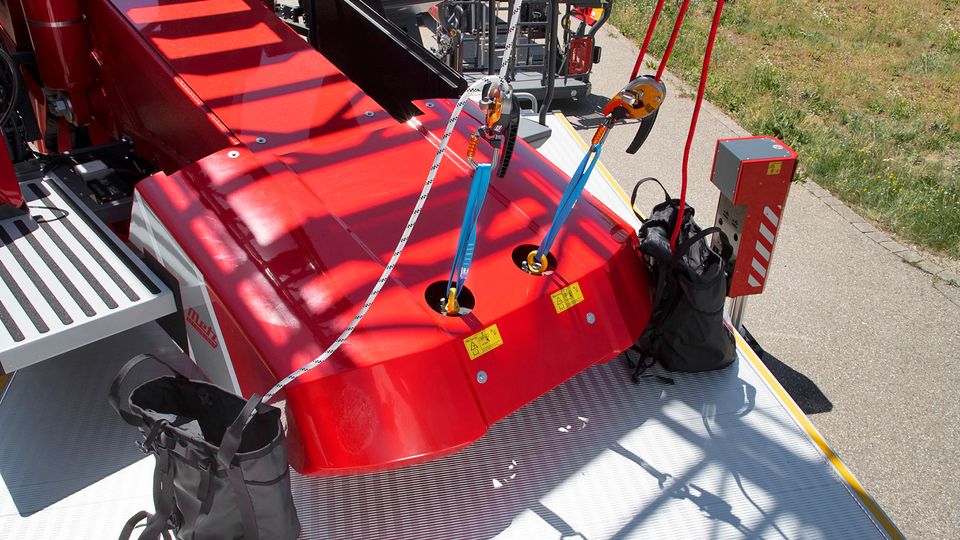 For that moment,
when you're in a tight spot.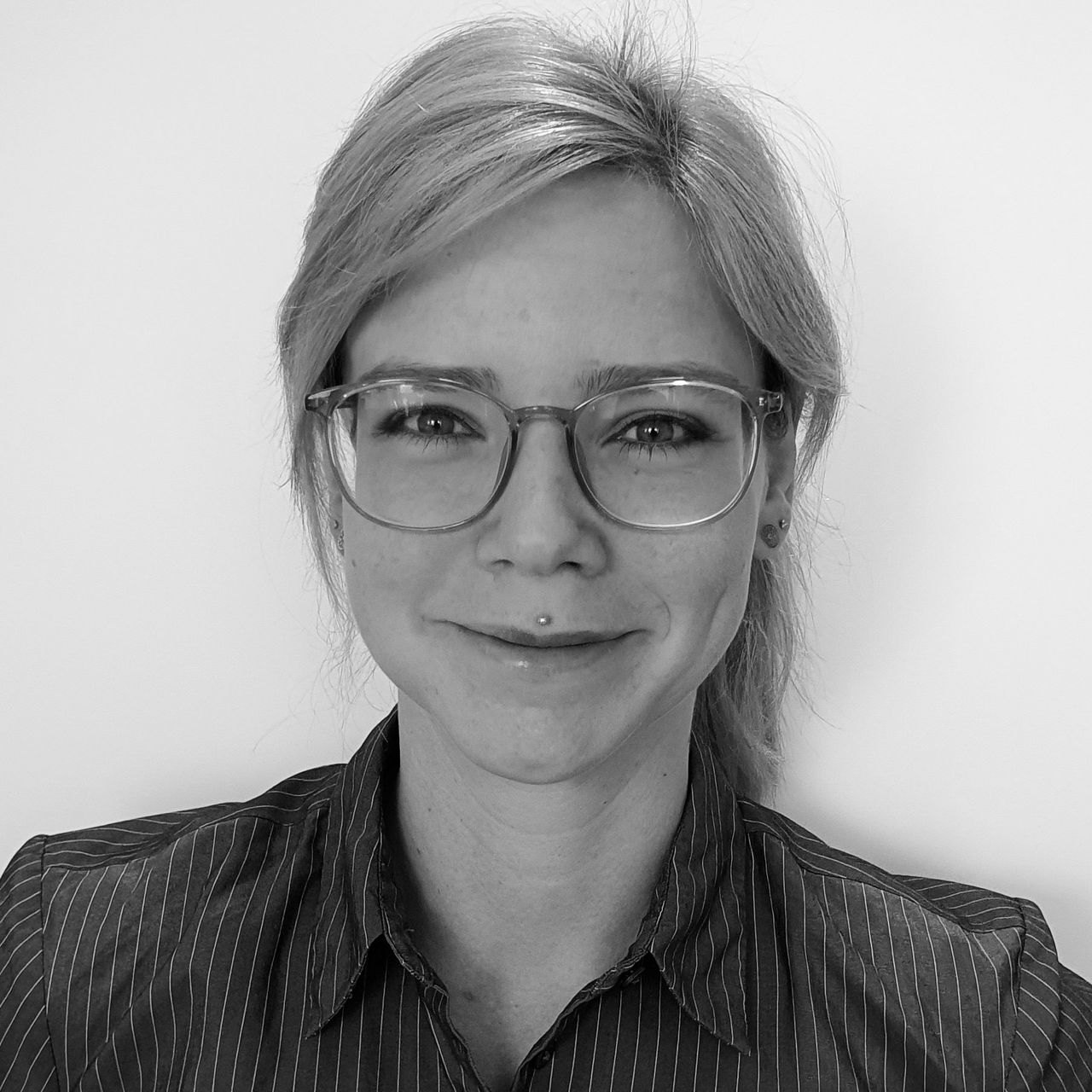 Our innovations
speak for themselves.
Made for safe, top-notch performance:
our aerial ladder.
Find out more!
Release after release: more innovations are coming soon!
Rosenbauer has a track record of changing the future. And as a world leader in technology and innovation, we've already revolutionised the market on more than one occasion - and we're ready to do it again thanks to our groundbreaking new products.