Grounded design.
High value.
The articulated aerial ladder L32A-XS Flat with a working height of 32 m features an impressively low overall height of only 3 m, making it 300 mm shorter than conventional vehicles manufactured according to the EN 14043 standard. This can be crucial because the access routes leading to an emergency site will often take you through underpasses, gateways or thoroughfares with heights below those required by modern building regulations. The pneumatic suspension allows the vehicle to travel below the 3-meter mark if necessary and to drive through even lower passages at walking pace. Aerial ladders constructed for lower clearances are also the perfect solution when standard vehicles cannot be stationed at fire stations for structural reasons.
Compact dimensions.
Maximum performance.
As low as possible.
The aerial ladder 23-12 is EN 14043 certified and clearly undercuts this standard with a total height of only 3 m. Combined with the tried and tested XS ladder insert, the compact design features an impressive ultra flat construction with the associated extended range of applications.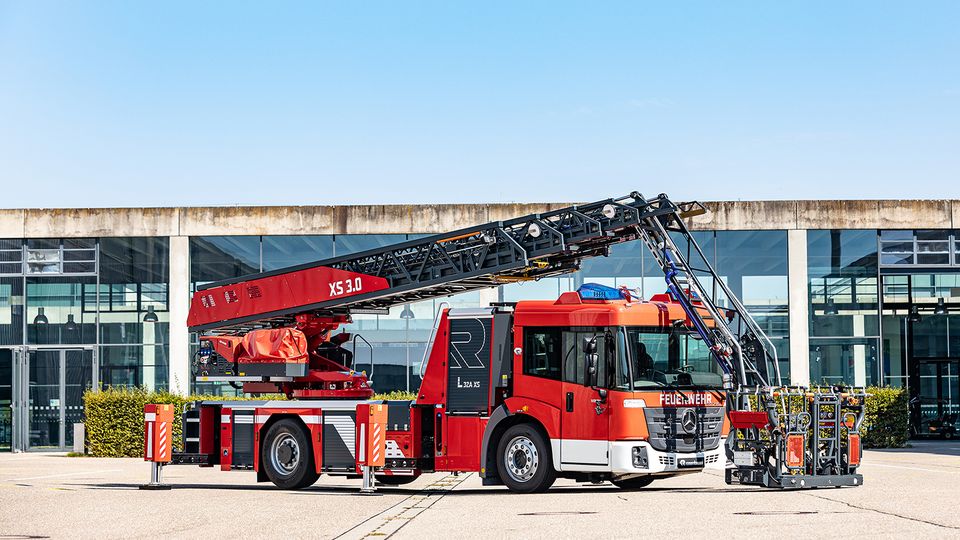 As wide as necessary.
In addition to its overall height of only 3 m, the aerial ladder also has a maximum width of only 2.4 m at both the front and rear axle. Getting through tight spaces is no problem at all.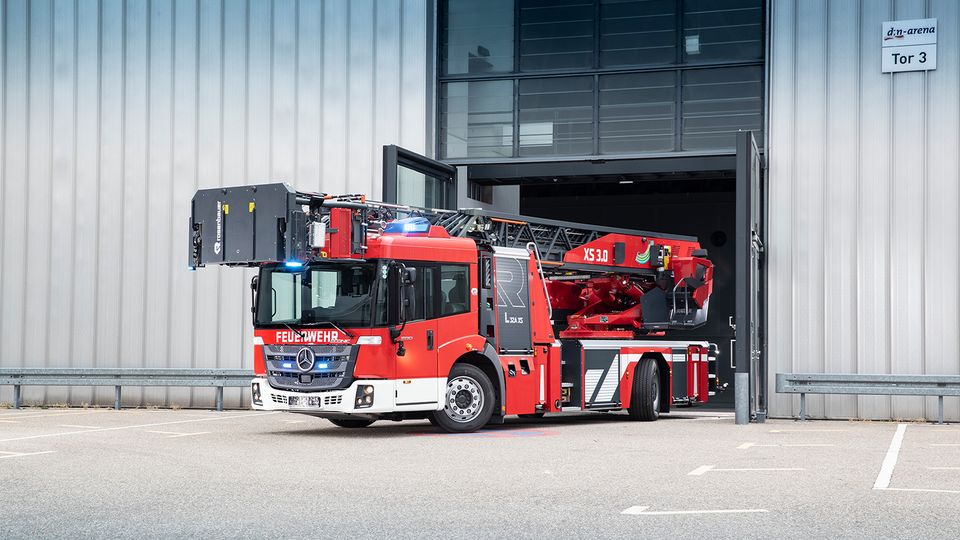 For heavy requirements.
Despite the stable chassis and aluminum body, the vehicle does not exceed the maximum permissible weight of 16 t including load required by the EN standard.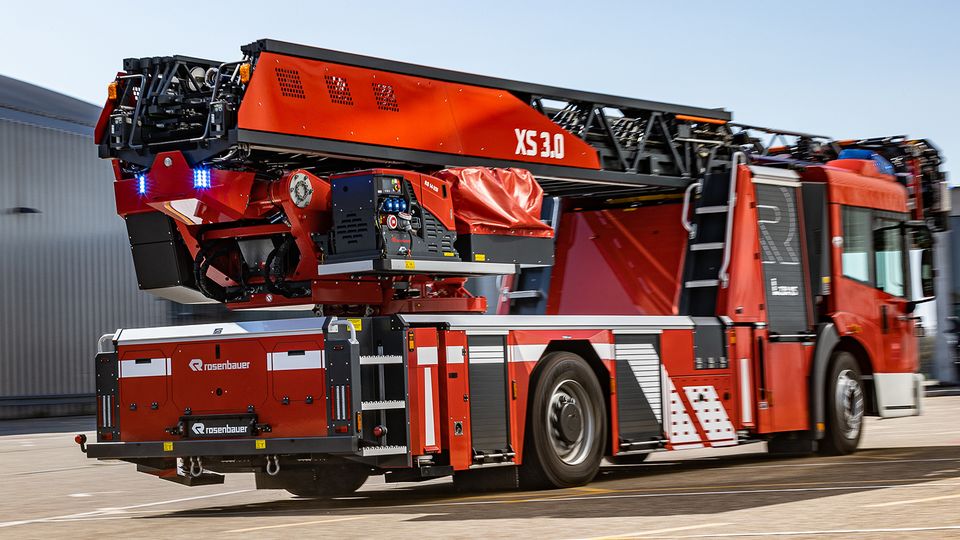 Our innovations
speak for themselves.
Made for the highest demands:
our aerial ladder Flat.
Find out more!
Release after release: more innovations are coming soon!
Rosenbauer has a track record of changing the future. And as a world leader in technology and innovation, we've already revolutionised the market on more than one occasion - and we're ready to do it again thanks to our groundbreaking new products.