THE MT
For that moment,
when technology
has to be tough
and versatile.
MODULAR TECHNOLOGY. Delivering performance, versatility and optimum customization.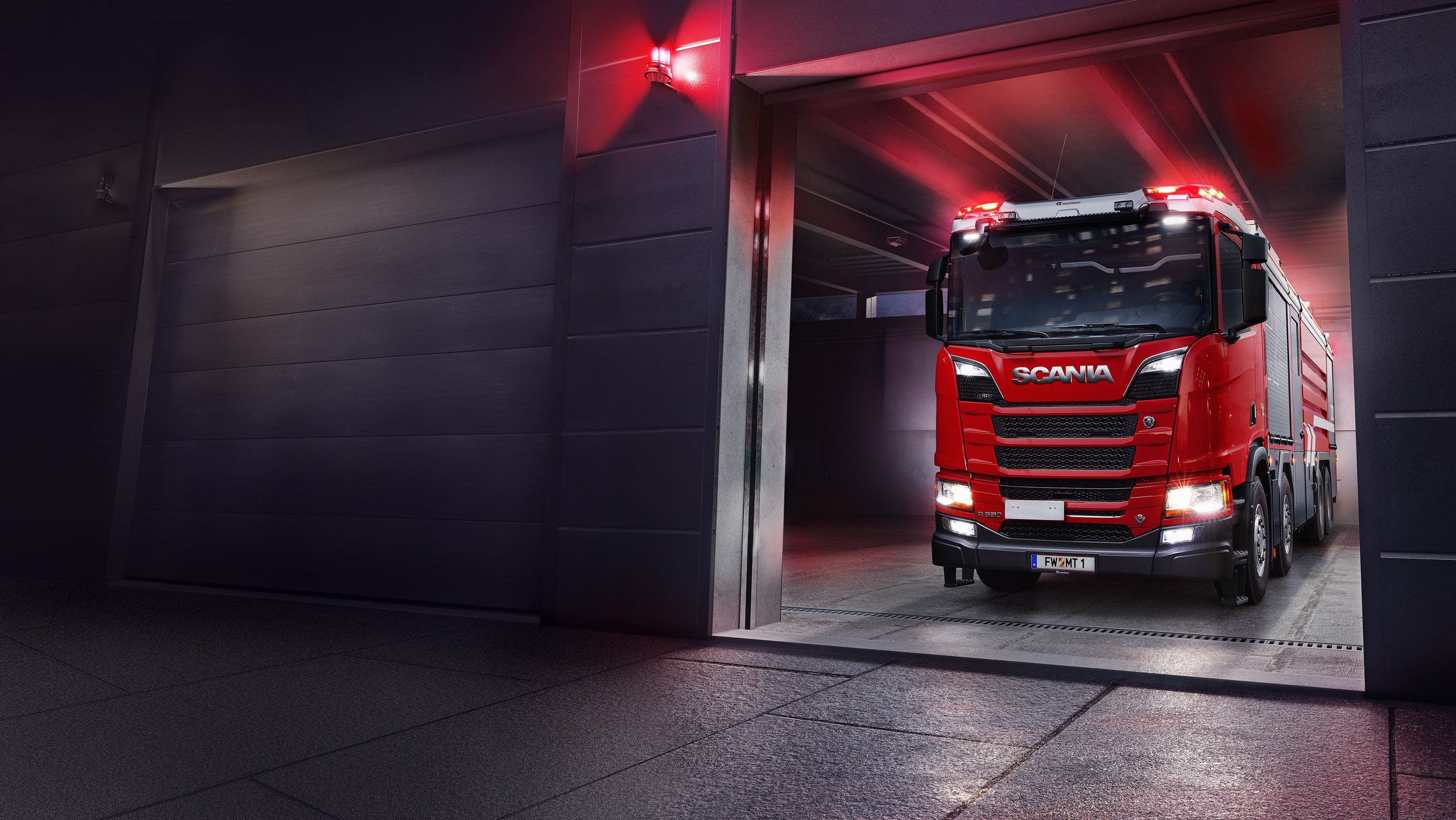 One system.
Countless options.
20 years of experience in modular construction is evident in the fire engines in the new MT product line: extremely versatile, they guarantee the ultimate level of customization. The design concept has been redeveloped from the ground up to include an optimized manufacturing process and connection technology. The modular system uses 100 mm increments to cater for countless combinations and a wide range of applications. The superstructure is based on a 2- to 4-axle standard chassis on request. One special feature is the MT lighting concept, which sets new standards for both ambient lighting and interior lighting.
Individual customization.
Versatile application.
Modular construction concept.
An ingenious superstructure enables individual and flexible configuration, so a fire engine can be designed to perfectly meet the customer's needs.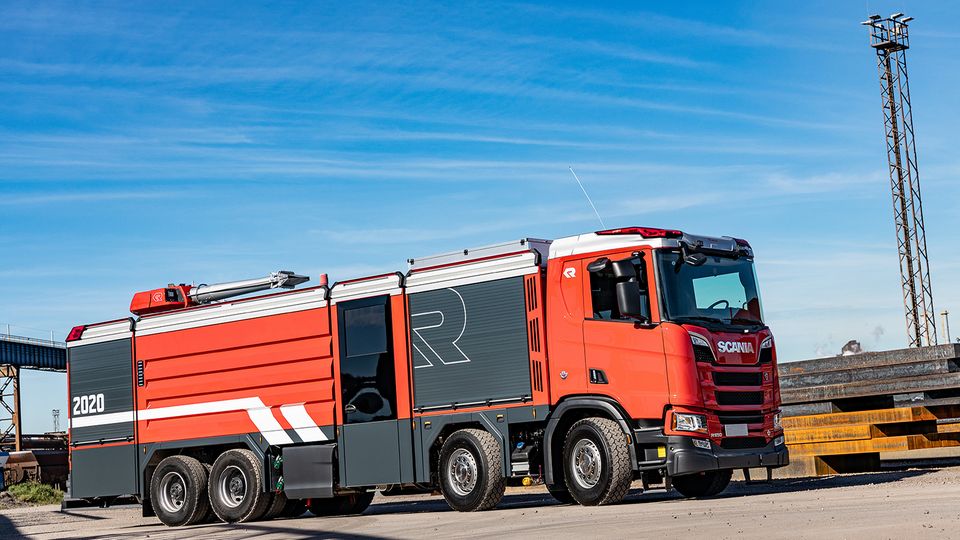 Straight-line contours.
The straight body outline of the vehicle provide maximum loading volume in the equipment compartments, maximum loading area on the roof and maximum capacity for extinguishing agents.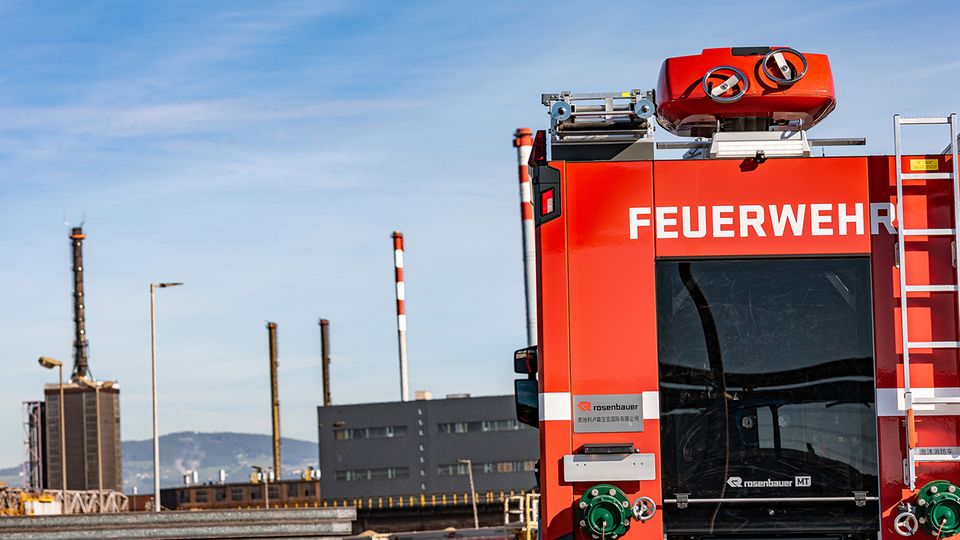 The flexibility of the proCab.
The crew compartment holds up to 7 seats with compressed air breathing apparatus holders and can be integrated directly behind the driver's cab or centrally in the vehicle. The self-supporting aluminum construction can be configured to various lengths and entry points.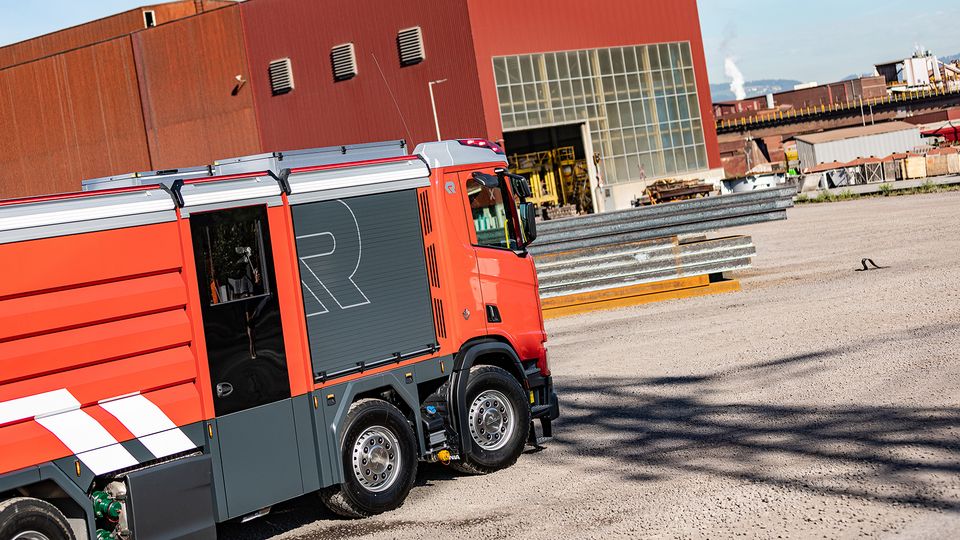 Customizable equipment room.
Different lengths and depths can be selected when designing the equipment spaces.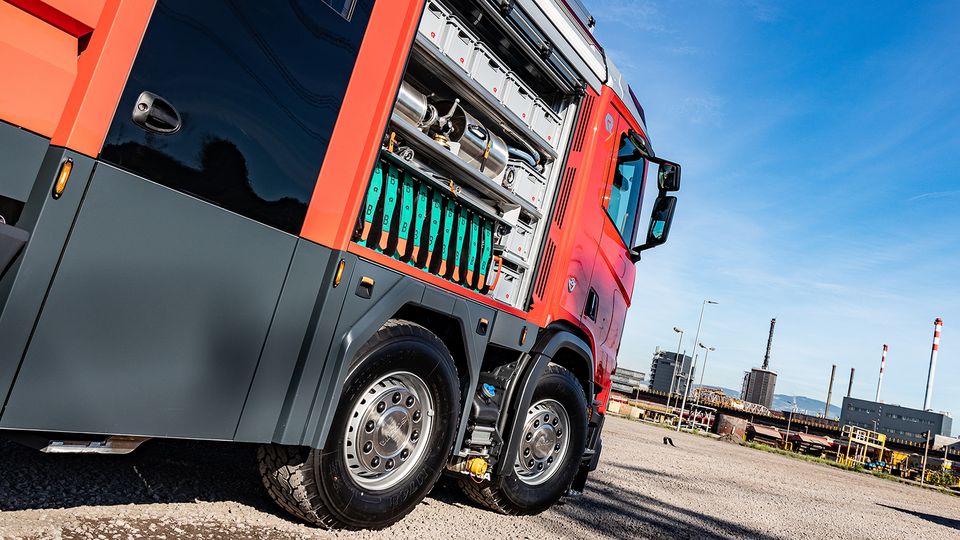 Customizable extinguishing agent containers.
Extinguishing agent containers are designed to hold volumes from 5,000 to 20,000 liters of water, foam or a combination of the two. Made of polypropylene, they are also suitable for transporting drinking water.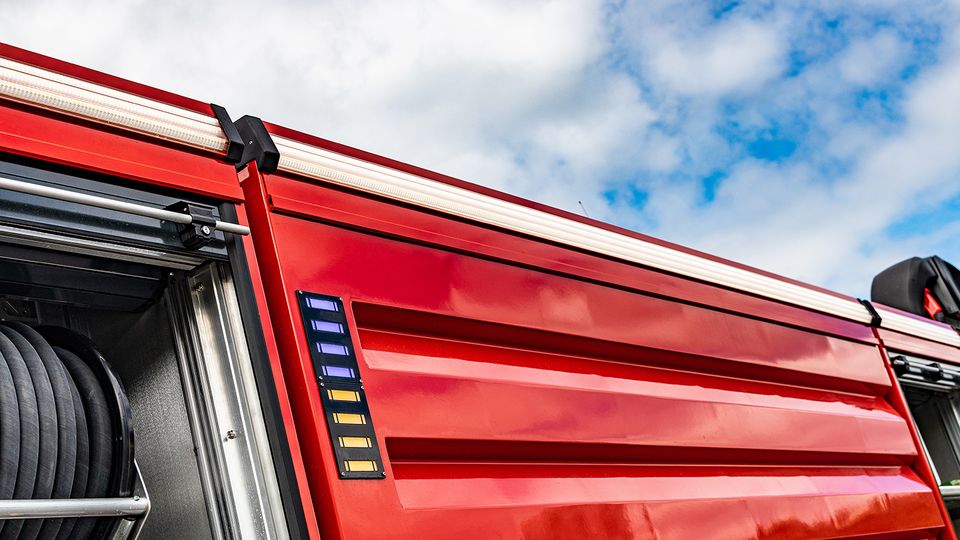 LED lighting concept.
In addition to high-power LED strips on the roof for close-up and long-distance scene lighting within a 25 m radius, the MT features even, glare-free lighting in the equipment compartments and roof and crew compartment lighting.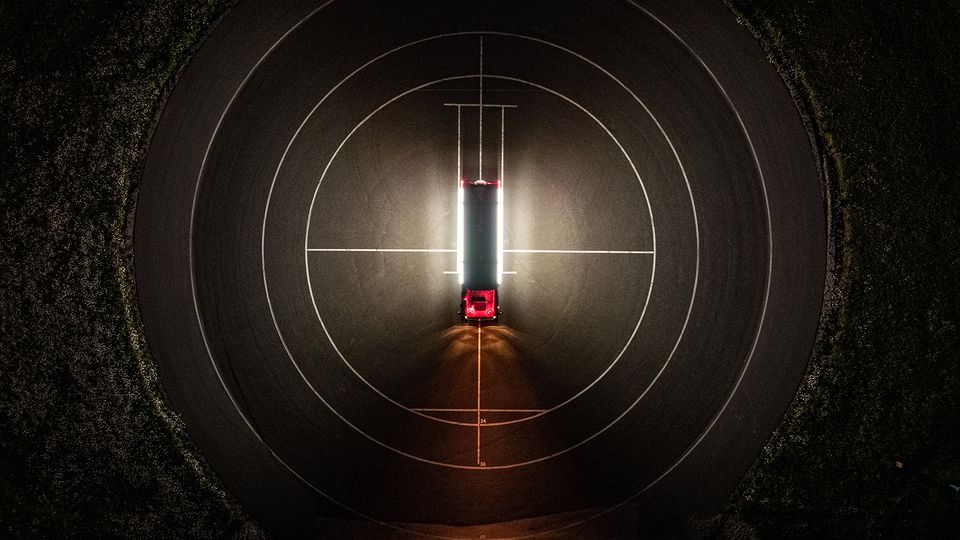 Sophisticated technology.
Optimum equipment.
State-of-the-art display generation.
The 10" RBC LCS display promotes intuitive operation of all installed devices and systems and quick recording of operational conditions. Features include a continuous rotary button with print function and a 3.5" display module.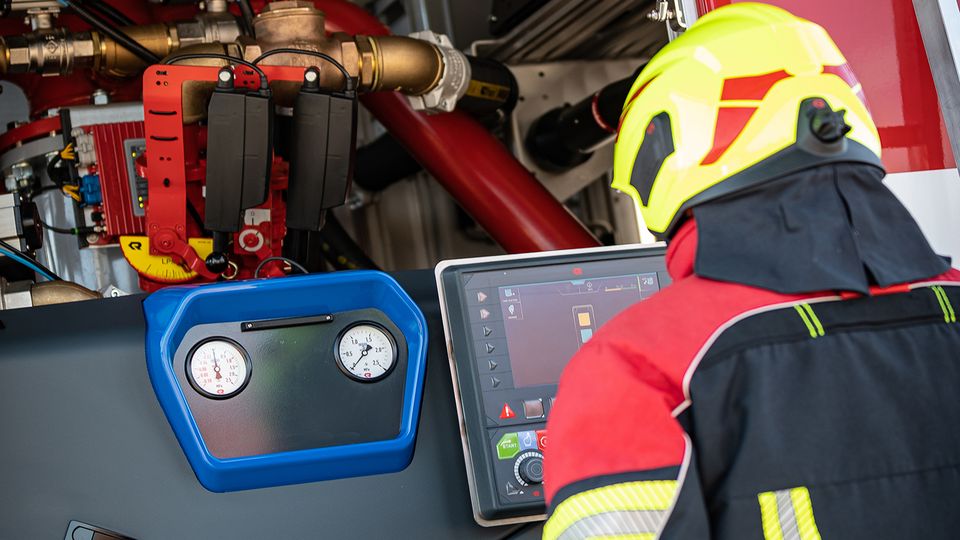 Clear visibility.
The flashing LED warning light on the roof gallery – a strip running the entire length of the superstructure – provides an extra optical warning device.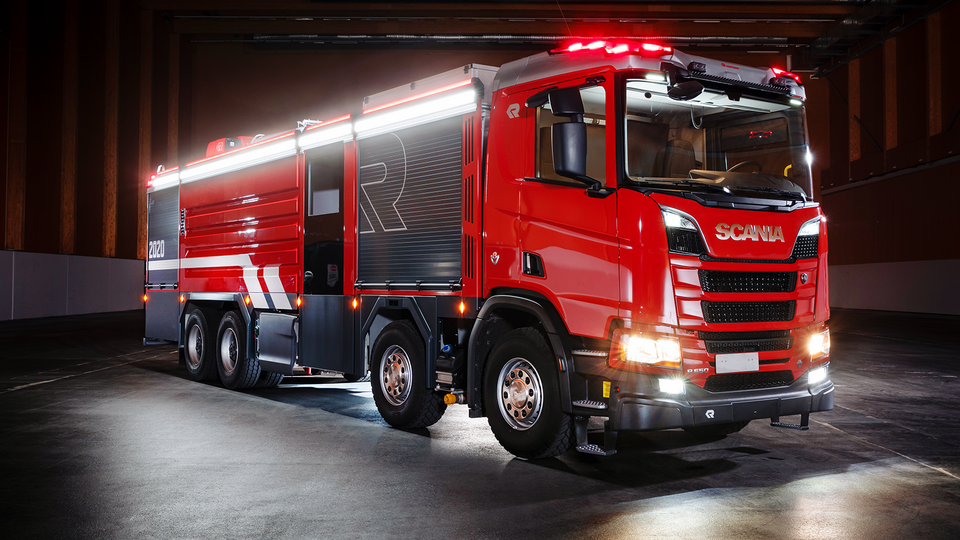 Correct power levels.
The high engine power output of the MT series chassis not only provides appropriate acceleration as well as ensuring optimum drive for the pumps.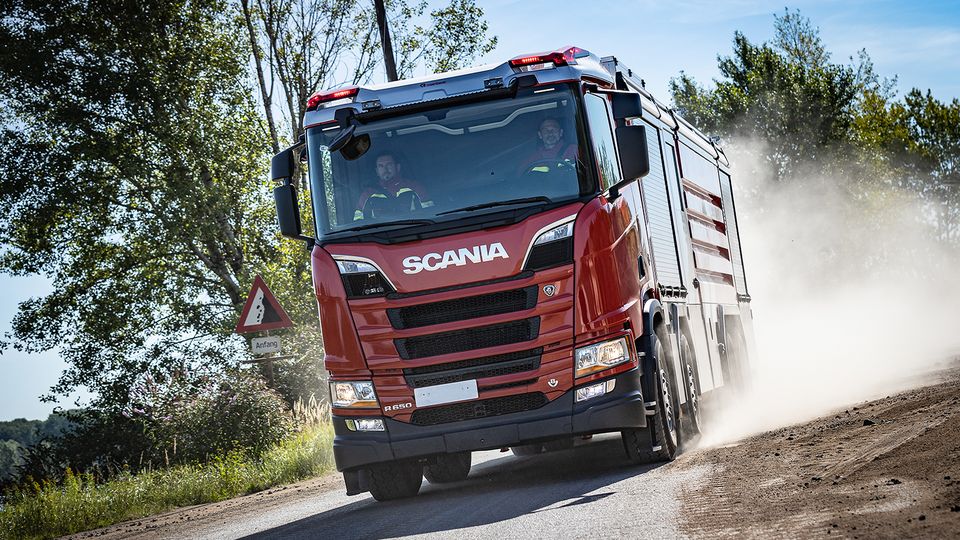 Pump systems.
Depending on the PTO of the chassis, the delivery rates range from 2,000 l/min to 13,000 l/min at 10 bar output pressure. Up to 20,000 l/min are possible in feed-in mode. The pumps are available in light metal or gunmetal.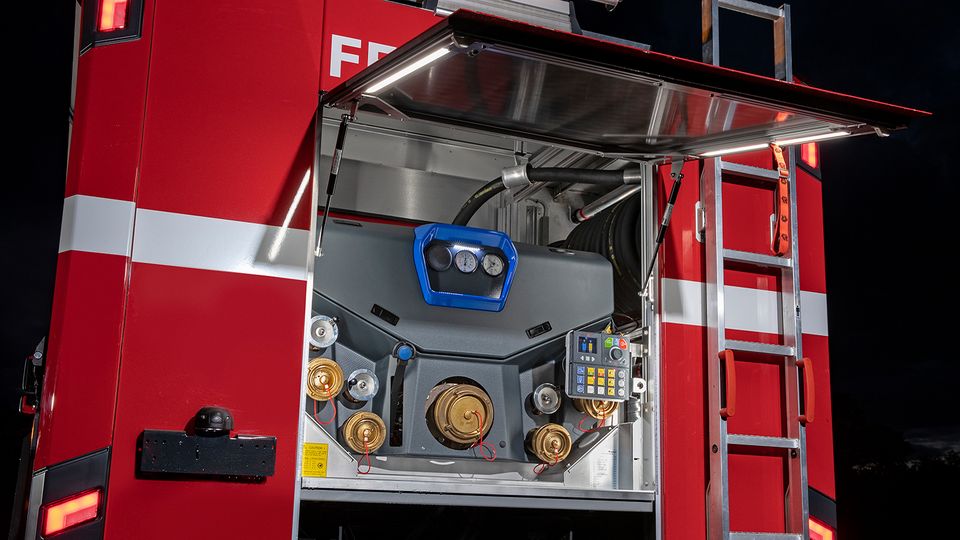 The right mix.
The pump systems can be combined with a premix system such as Fixmix or Foamatic as well as with different-sized pressure proportioning systems like the RFC Admix Variomatic or Hydromatic. Compressed air foam systems (CAFS) can also be integrated.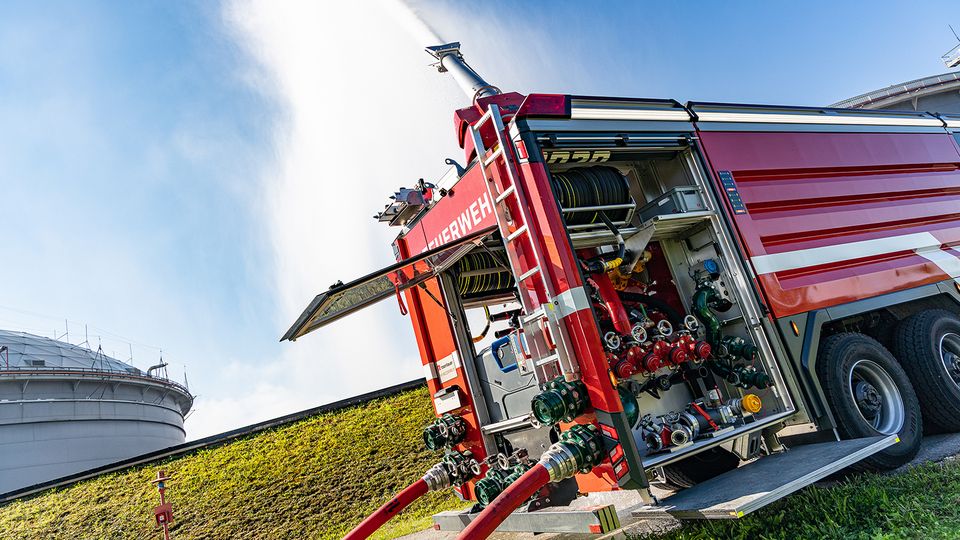 Water turrets.
Various electronically operated front turrets are available for the MT and can be operated from the driver's cab. Roof turrets can be operated manually or electronically with the option to adjust the throw range and volume. Optionally equipped with a foam tube, ChemCore nozzle and cameras.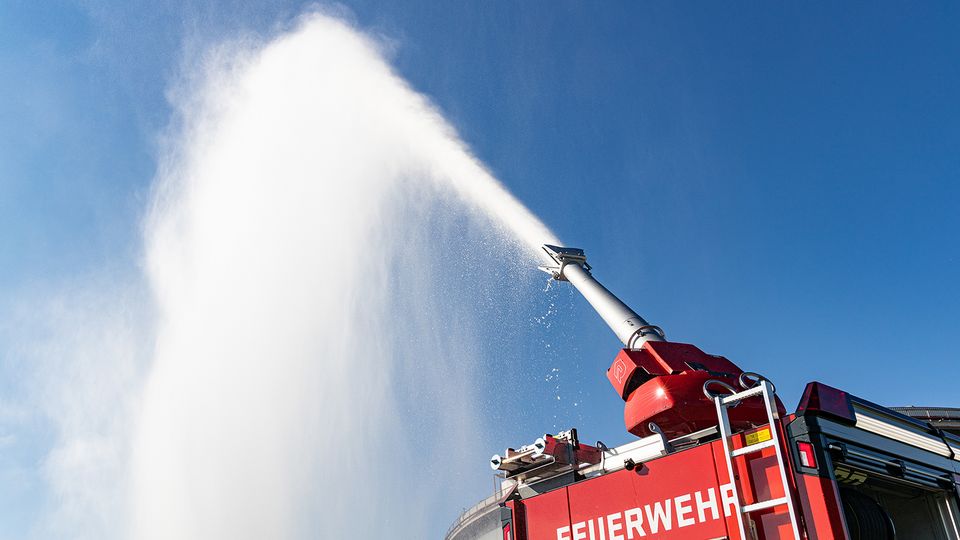 For that moment,
when custom, strong
performance is needed.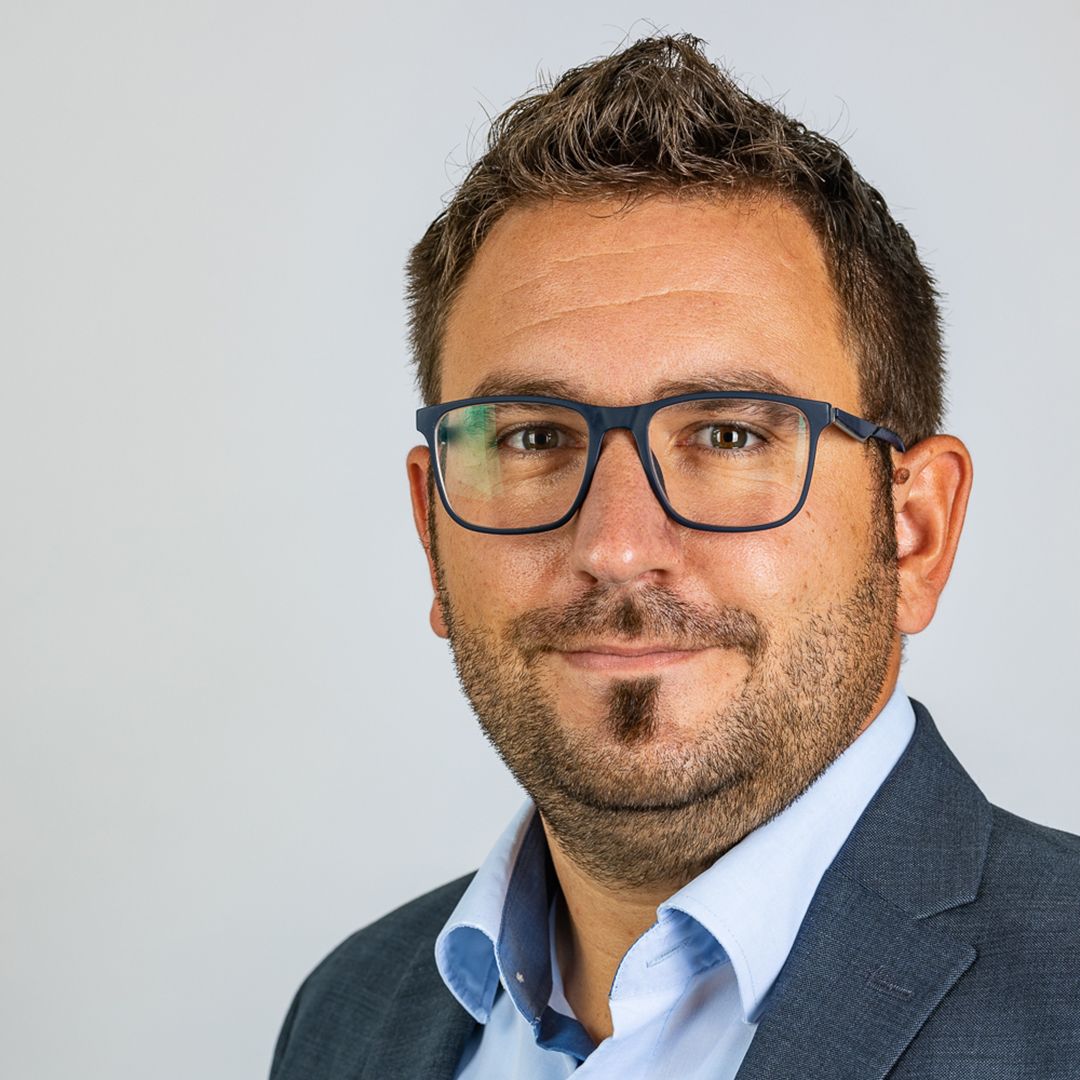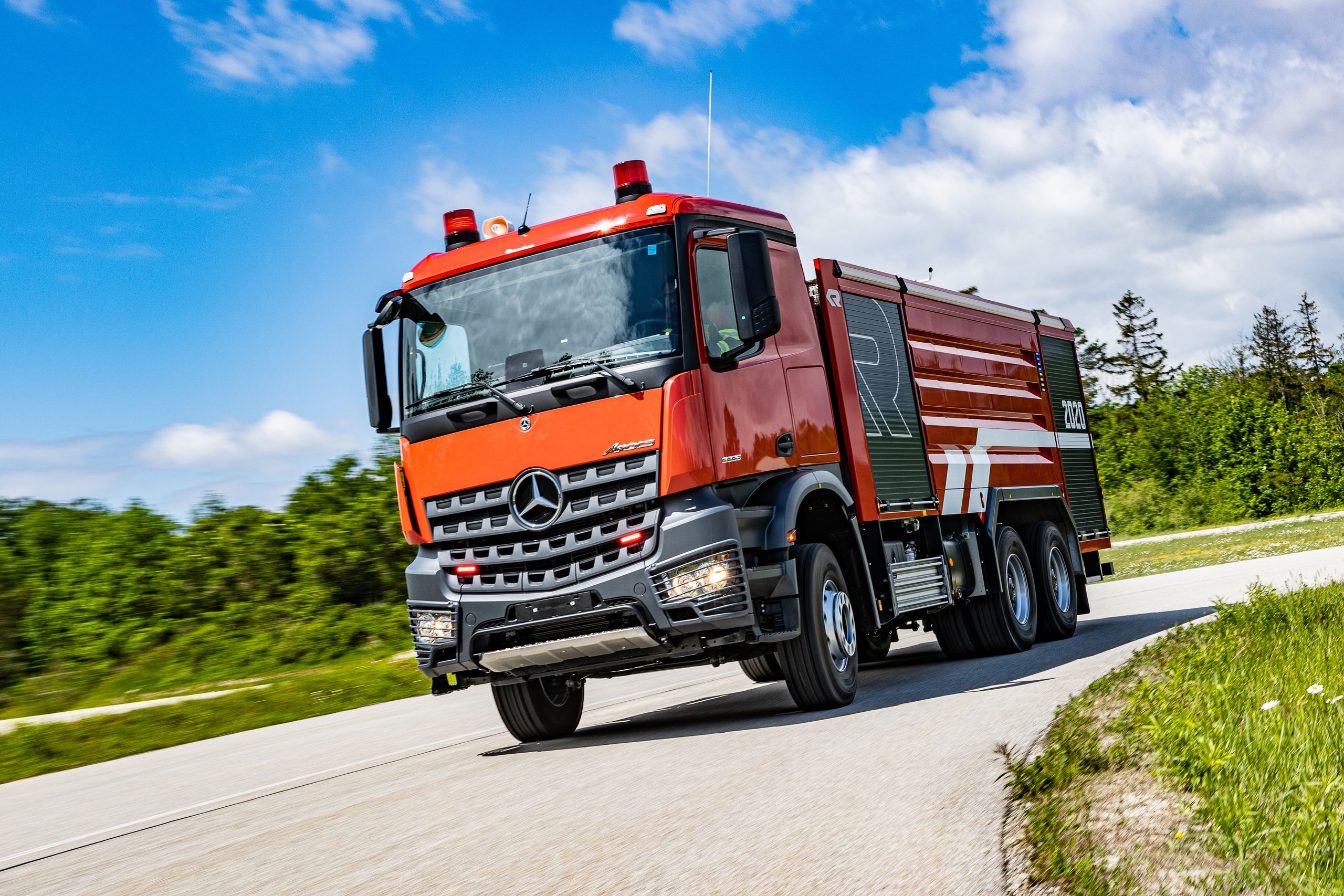 Our innovations
speak for themselves.
The perfect combination: our new MT.
Find out more!
Release after release: more innovations are coming soon!
Rosenbauer has a track record of changing the future. And as a world leader in technology and innovation, we've already revolutionised the market on more than one occasion - and we're ready to do it again thanks to our groundbreaking new products.