Maximum success extinguishing.
Minimal risk.
The battery of an electric vehicle represents a separate and new ignition source, which poses new challenges to emergency services due to its unique fire behavior. One way to cool burning high-voltage batteries based on lithium-ion technology is to cool them from within. The battery extinguishing system is driven into the battery housing and transports the extinguishing water directly into the interior of the battery. This reduces the time emergency services must spend at the hazardous site to the minimum. The extinguisher's piercing nozzle penetrates the battery from a safe distance, efficiently extinguishing the fire and reducing the spread of smoke gases.
Safe application.
Efficient performance.
Safe in application.
The system is activated via the control unit at a sufficient distance from the vehicle – approx. eight meters. The piercing nozzle is driven into the battery and transports the extinguishing water into the battery. This reduces the time spent at the hazardous site and in the smoke.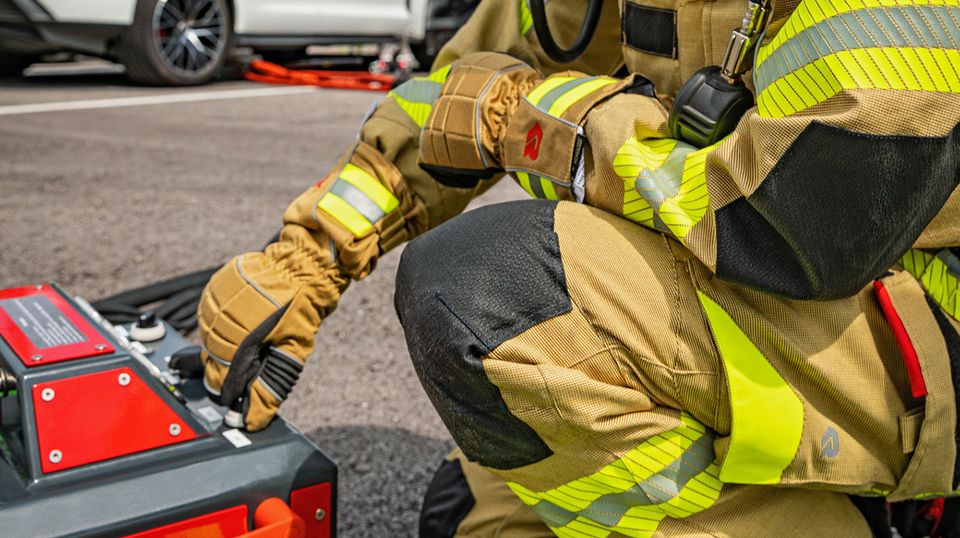 Efficient in performance.
Direct cooling of the battery modules reduces water consumption and quickly stops the chain reaction of thermal runaway of the cells.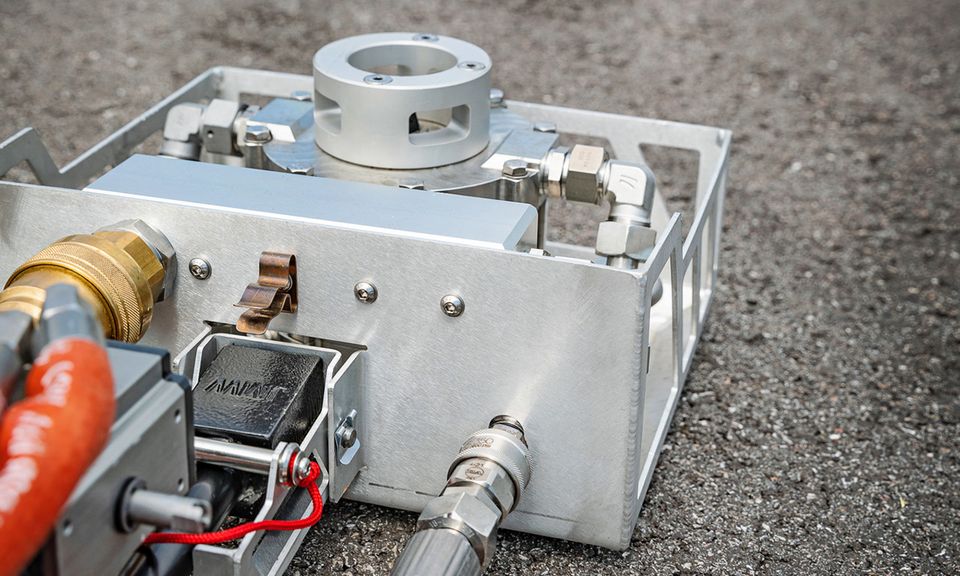 Quick to use.
Depending on the situation, the RFC battery extinguishing system can be positioned on the vehicle in less than a minute, enabling the cells to be cooled directly and quickly.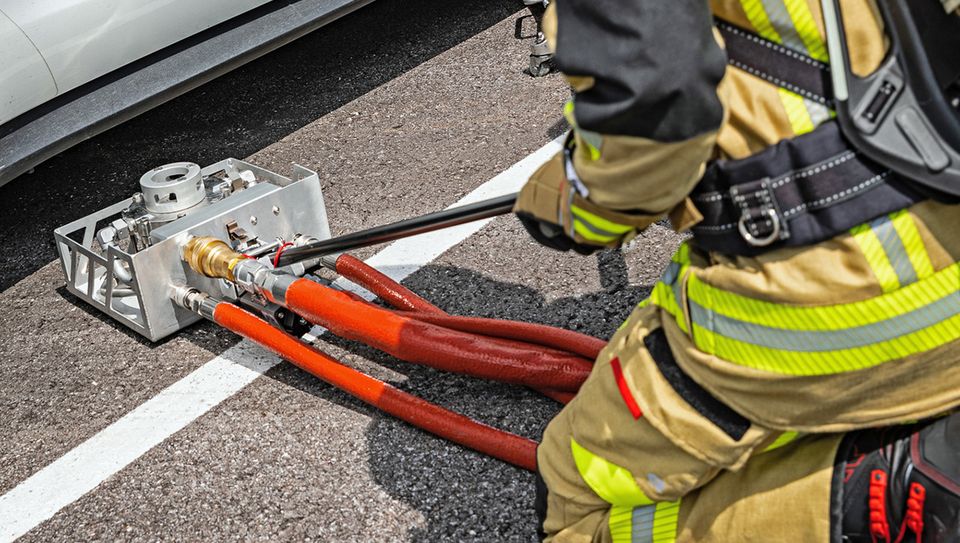 For that moment,
when performance, safety and mobility are critical.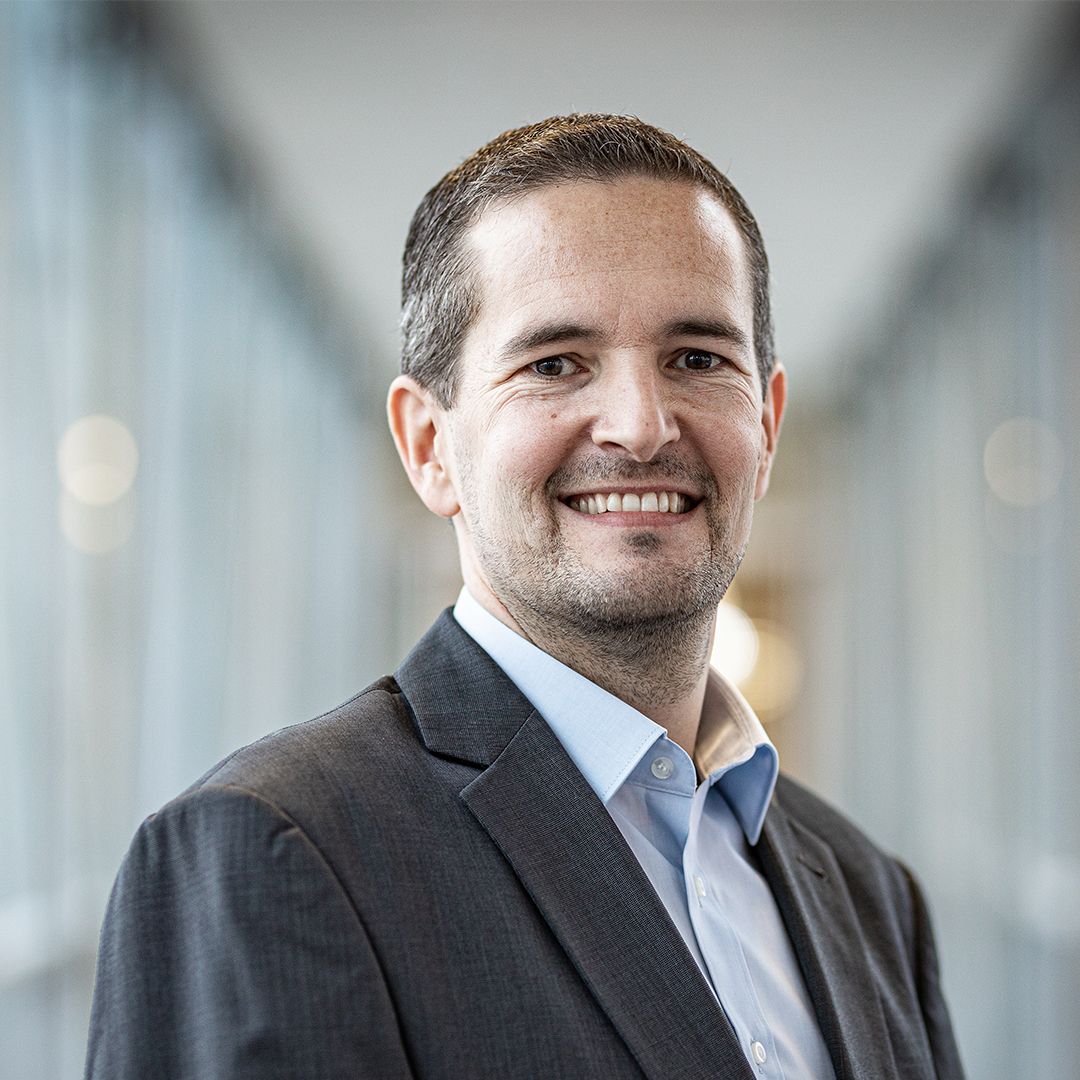 Safe. Effective. Long lasting.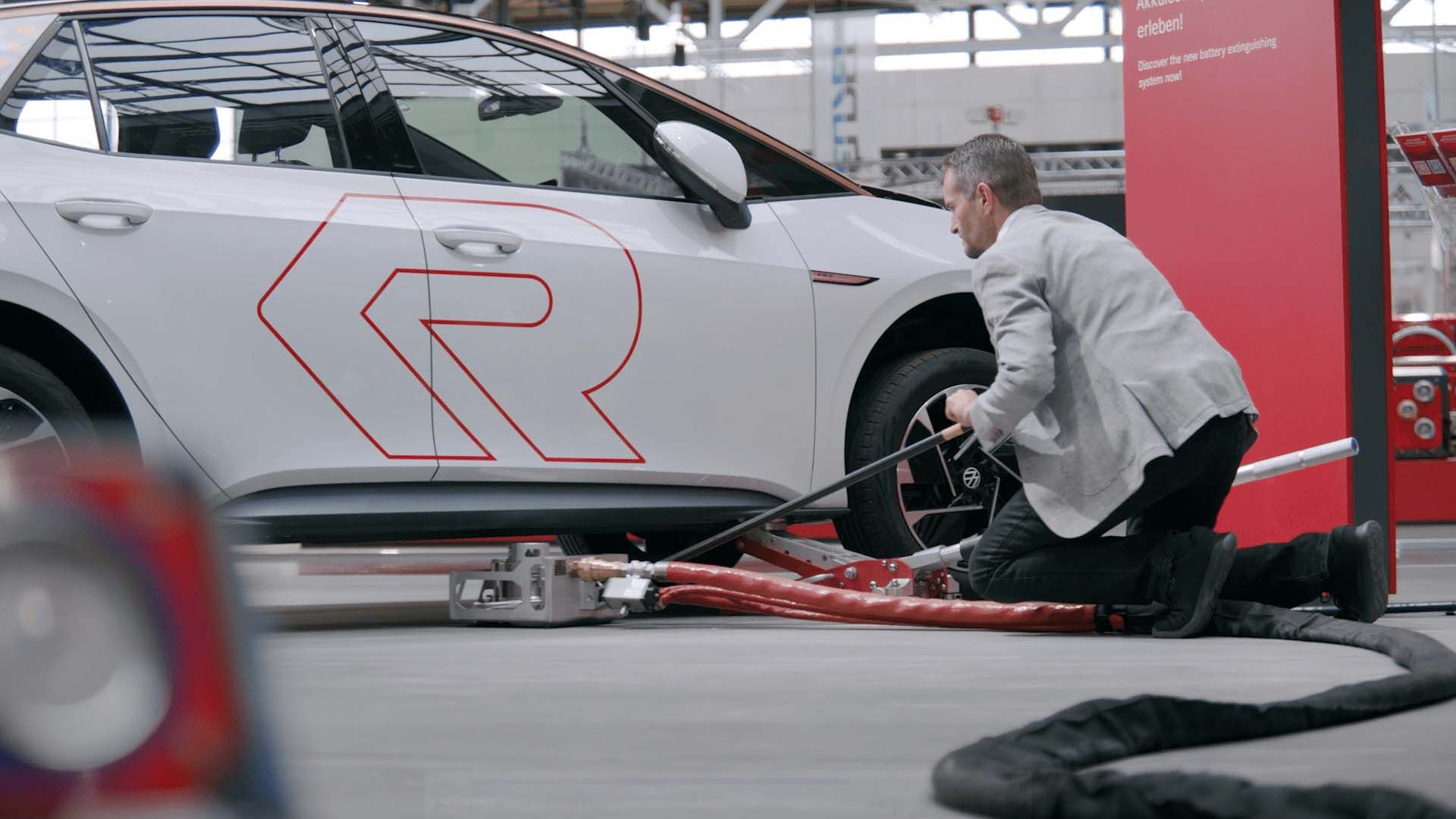 Our innovations
speak for themselves.
Made for safe cooling and extinguishing: our battery extinguishing system.
Find out more!
Release after release: more innovations are coming soon!
Rosenbauer has a track record of changing the future. And as a world leader in technology and innovation, we've already revolutionised the market on more than one occasion - and we're ready to do it again thanks to our groundbreaking new products.