Dependable safety.
Amazing versatility.
Toxic fumes, poor visibility and dangerously high temperatures: emergency crews have to put their own lives on the line to save others in extreme conditions. Equipped with a powerful lithium-ion battery, the new RTE AX B16 high-performance fan facilitates efficient indoor rescue operations and provides additional protection for emergency personnel and those in need of rescue. Shorter rescue times, better and faster orientation, and an immediate supply of fresh air – the advantages of the high-performance fan are many and varied, matched only by the versatility of the fan itself.

The battery-powered fan is manufactured in accordance with DIN 14963.
Easy handling.
Powerful performance.
One battery, many advantages.
The lithium-ion battery is extremely efficient and long-lasting energy as well as waterproof, temperature resistant and vibration resistant. Boasting a long service life, high mileage and an intelligent battery management system, this is one of the most advanced batteries on the market.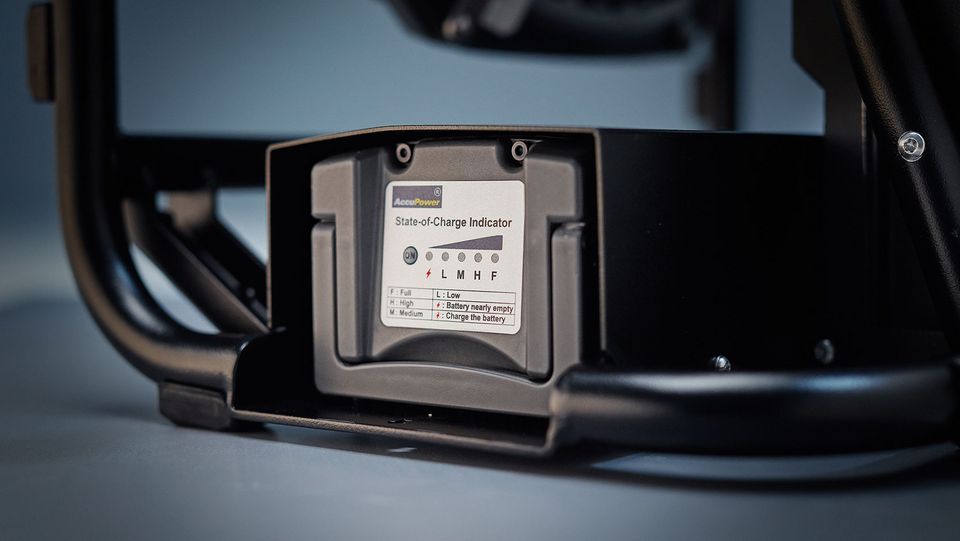 Accurate design.
Easy handling and low weight: its ergonomic design means that the fan can be used efficiently in hazardous situations. The battery is positioned to create a low center of gravity and to improve the stability of the fan.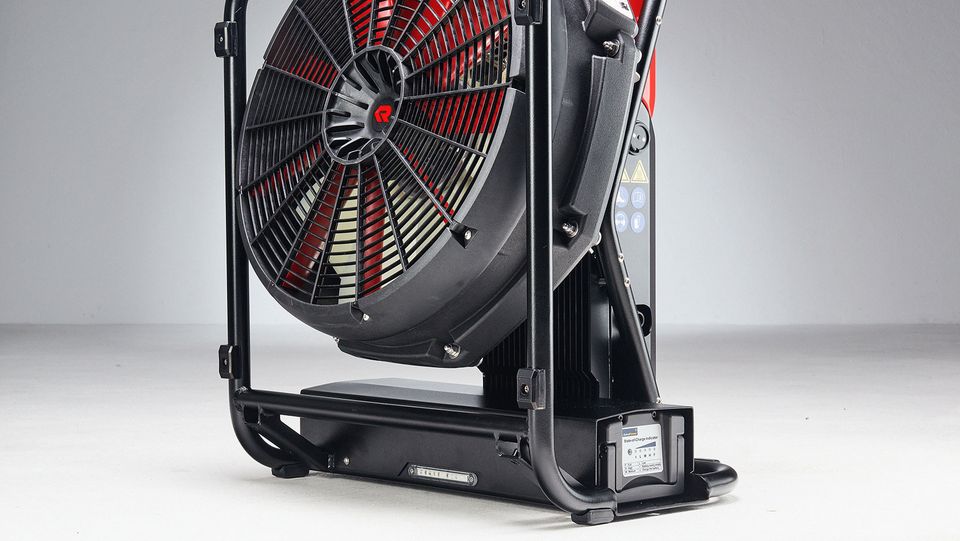 Unstoppable in every situation.
Rechargeable battery or external power supply via cable: the two operating modes guarantee uninterrupted service during prolonged use.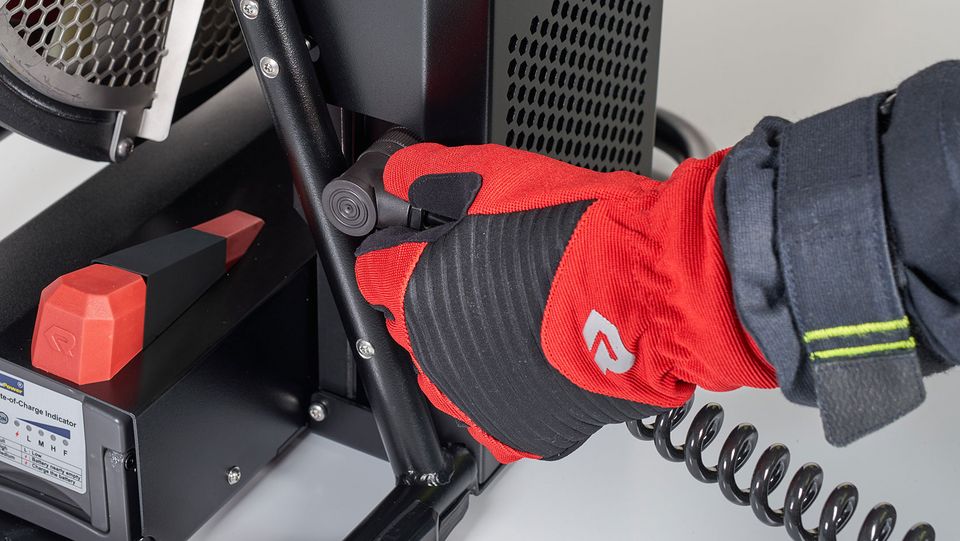 The power BOOST.
Challenging tasks require maximum power. The BOOST mode ramps up the speed to deliver maximum performance.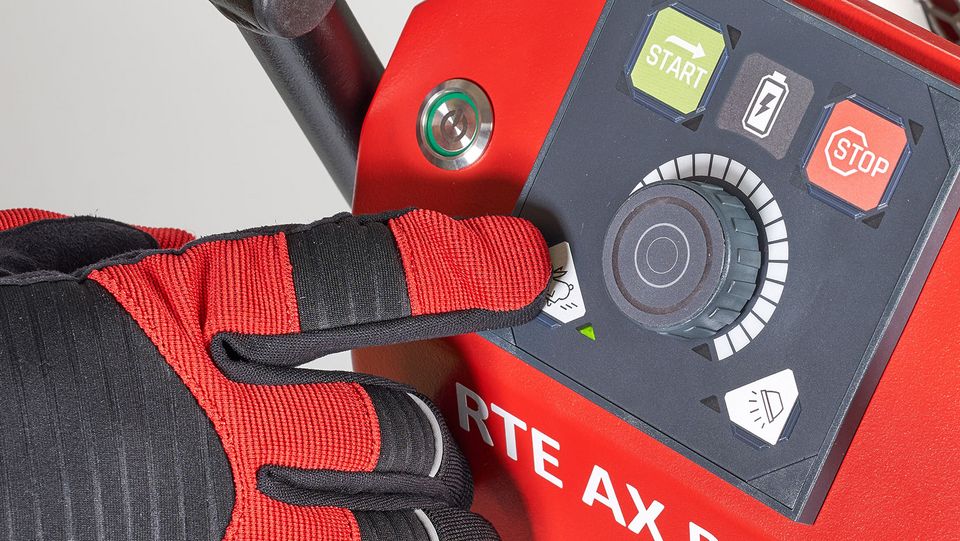 Light as a feather and indestructible.
Beim Design des Akkulüfters wurde auf optimales Handling und starke Belastung geachtet. Dank dem Fokus auf Gewichtsreduktion und Unverwüstlichkeit ist er um 50 % leichter als Nicht-Akkugeräte.
Analytical design, intuitive operation.
The high-performance fan features the tried-and-tested Rosenbauer operating concept. This requires less training and guarantees a lower error rate. The fan is easy to operate effectively, even in stressful situations.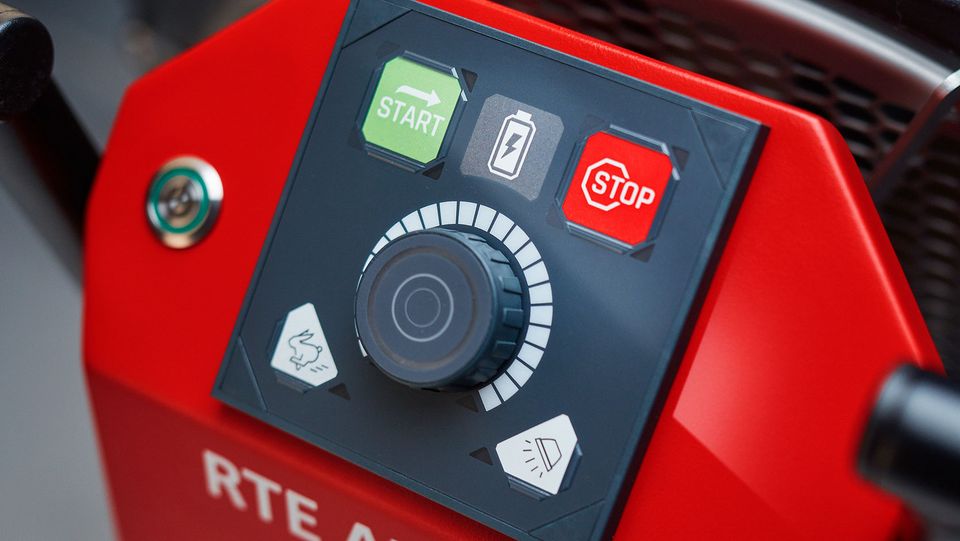 One high-powered fan.
Many possible uses.
Near-instant visibility.
The high-performance fan provides efficient ventilation to improve visibility, thus enabling the respiratory protection team to proceed more quickly during rescue operations.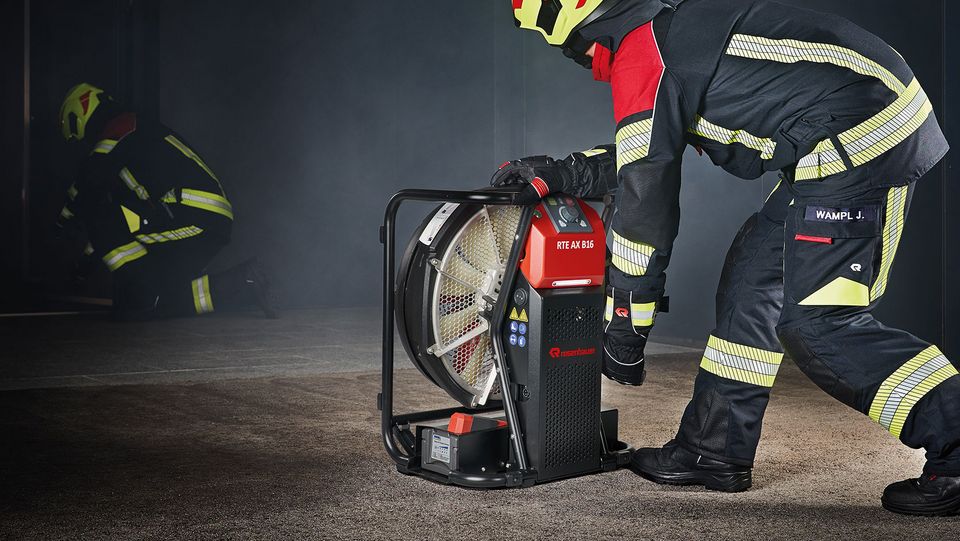 Perfect for indoors.
The high-performance fan can be operated in zero-emission mode to ensure safe use indoors – even for longer ventilation periods.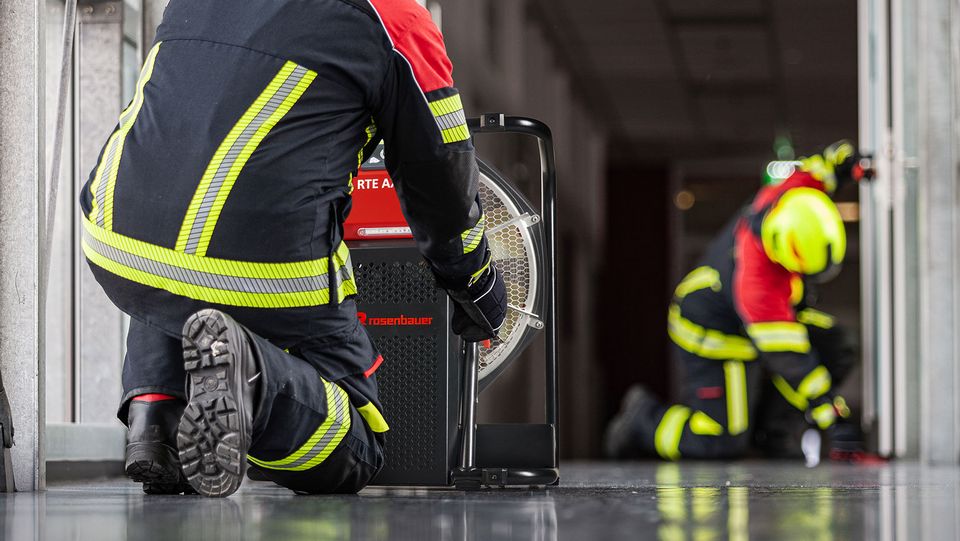 Underground use, above-and-beyond performance.
The fan unit can be tilted up to -10° to provide ventilation in underground spaces.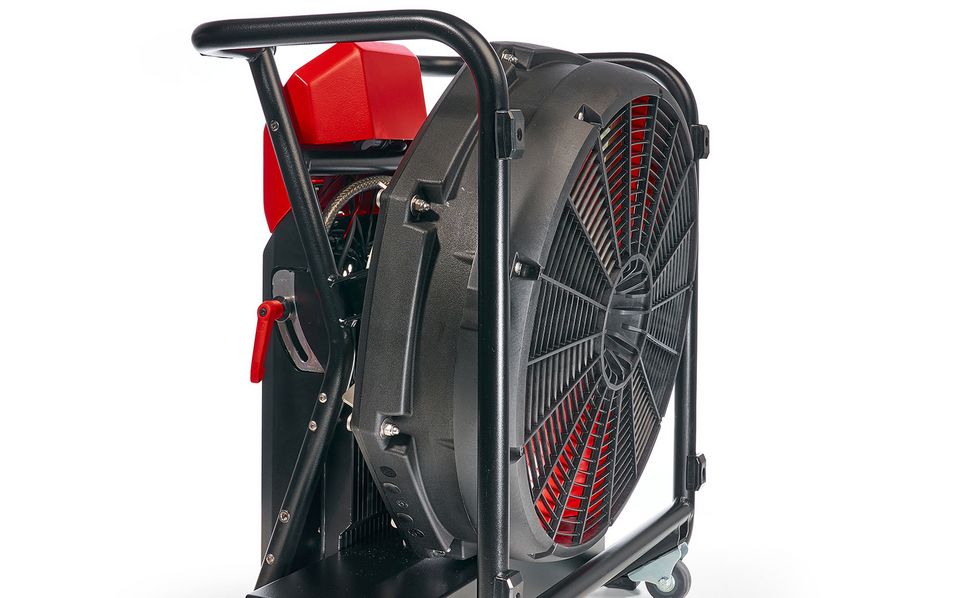 Strong ventilation, strong extraction.
The high-performance fan can be used for both positive pressure and suction applications and is ideally suited for duct ventilation and air extraction.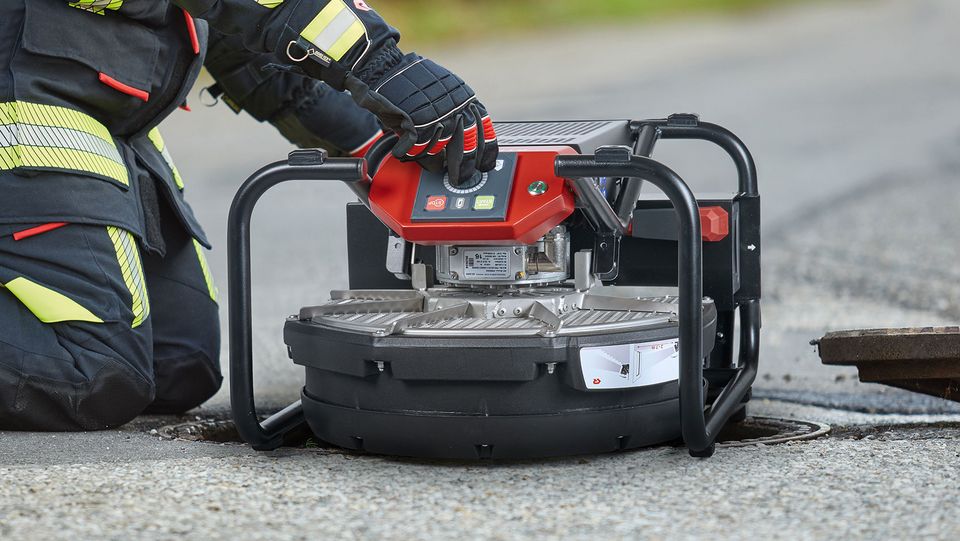 For that moment,
when fresh air
is crucial.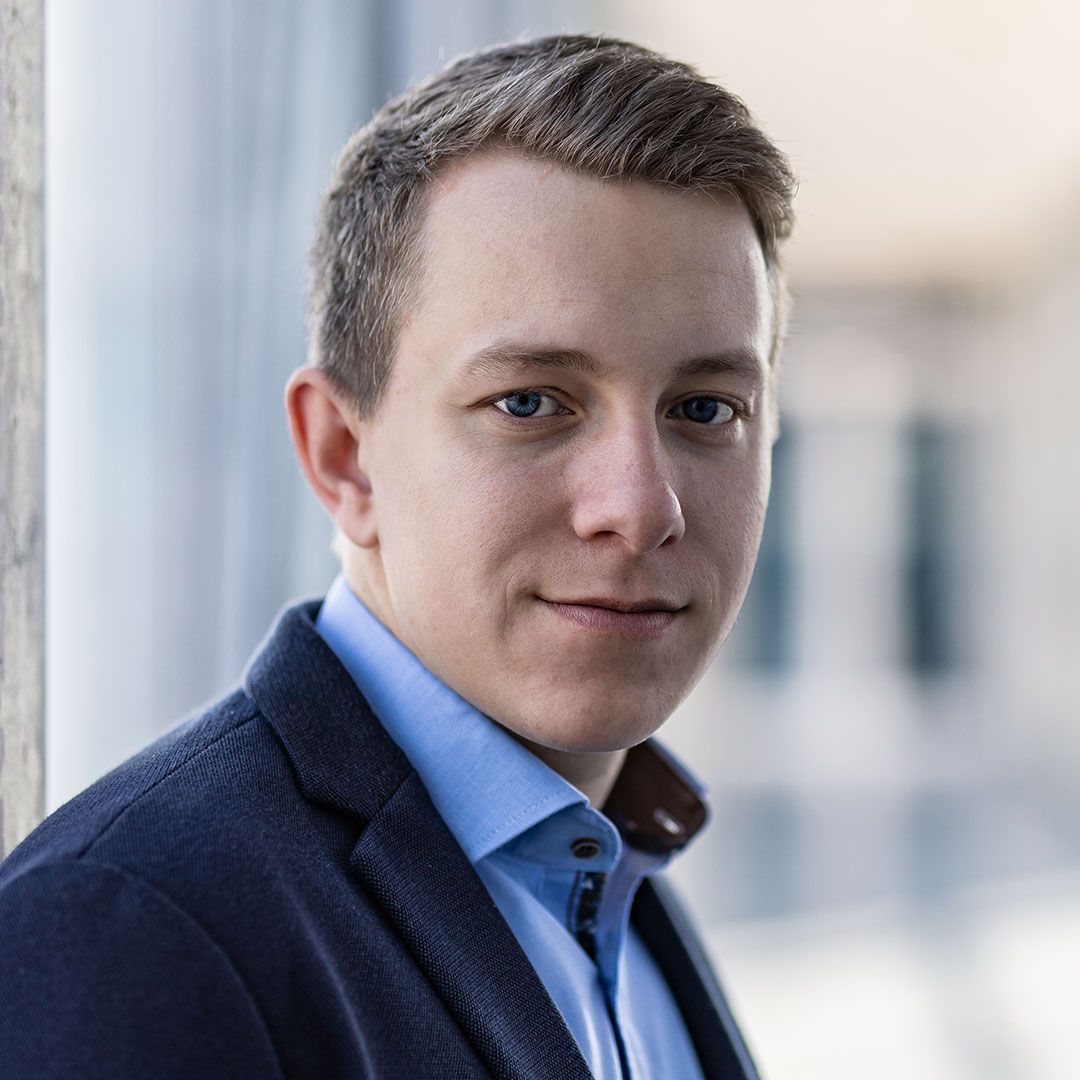 Our innovations
speak for themselves.
Made for safety and versatility: our high-performance fan RTE AX B16
Find out more!
Release after release:
more innovations are coming soon!
Rosenbauer has a track record of changing the future. And as a world leader in technology and innovation, we've already revolutionised the market on more than one occasion - and we're ready to do it again thanks to our groundbreaking new products.