New design.
Proven quality.
The new RTE FX combines the latest technology, high quality materials, efficient manufacturing processes and an intuitive operating concept. The cube-shaped design is easy to handle quickly. It is combined with several optimized details to make the jet pipe a versatile and essential tool in the field. Made from anodized aluminum, stainless steel and glass fiber reinforced plastic, the jet pipe equipment features a cube-shaped design, making it an easy to handle and maintenance-free operational tool.
Easy to assemble.
Hard to beat.
Intuitive Use.
The compact, cubic design allows firefighters to choose the right settings quickly and easily, even in extreme low-visibility situations.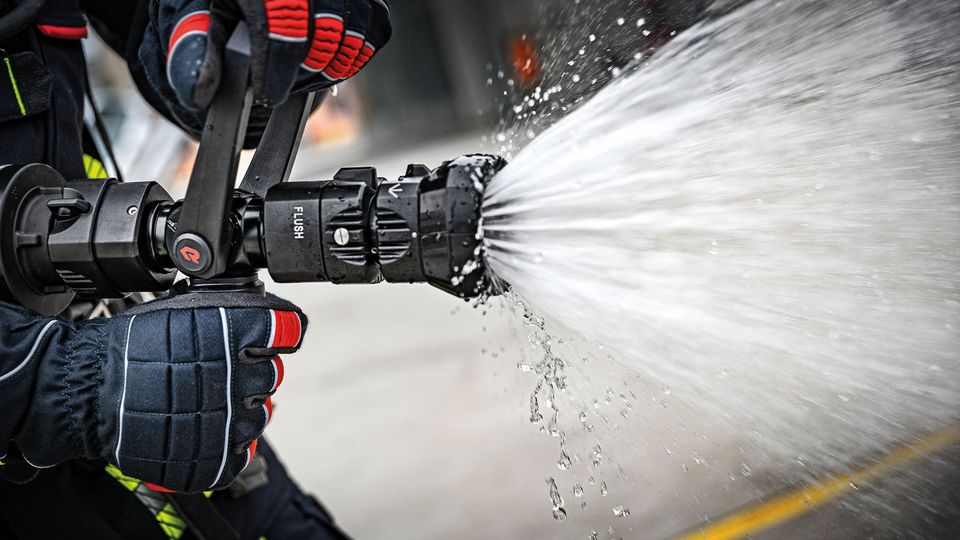 Fast Attack Position.
The easy to use RTE FX with its default flow rate, known as the Fast Attack Position, ensures firefighters are fully prepared to overcome any challenges they may face.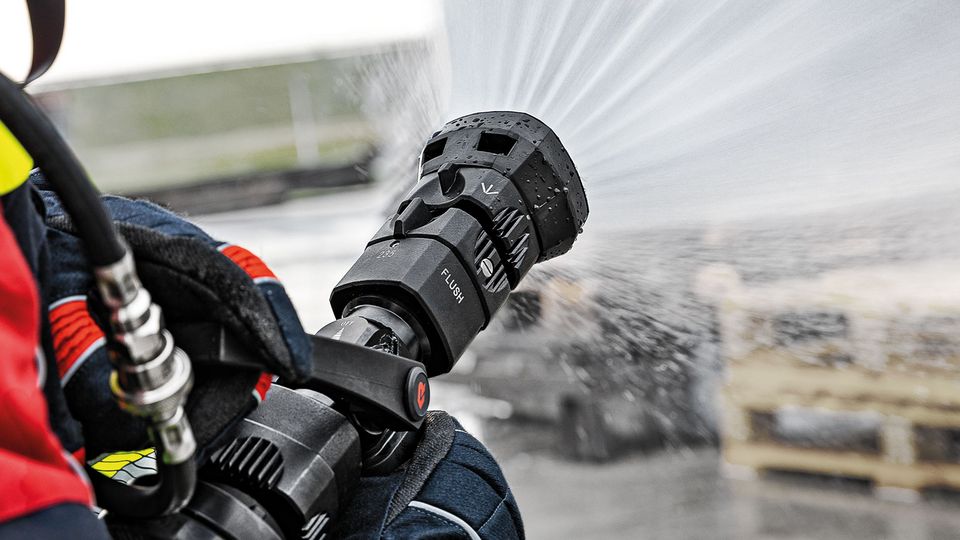 The right setting counts.
A sliding side valve allows natural, finely-tuned adjustment of the flow rate – the further back the bracket is turned, the higher the flow rate. Thanks to its optimal length, the adjustment bracket isn't in the way during hectic situations.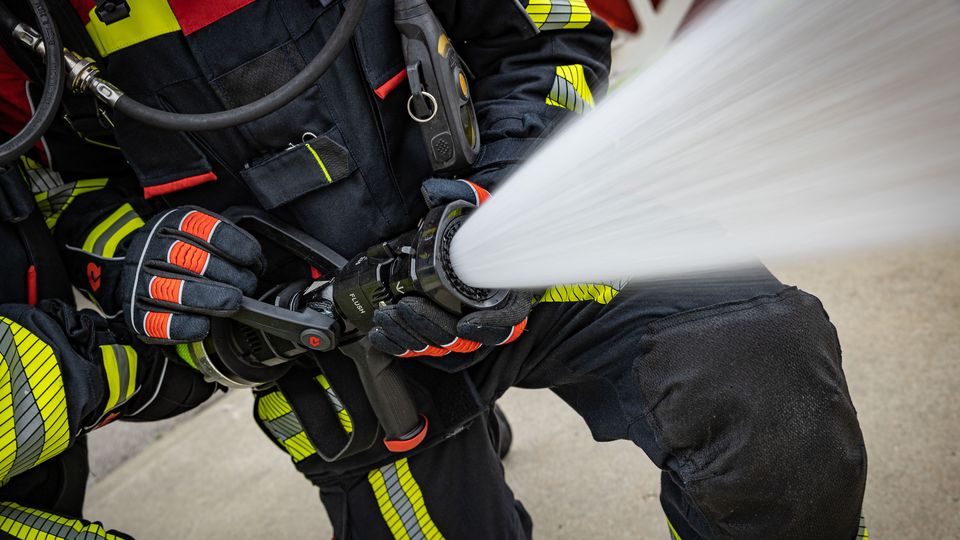 Everything securely in hand.
The FX ERGO handle and its surface are optimised to guarantee the best possible grip, even when wearing gloves.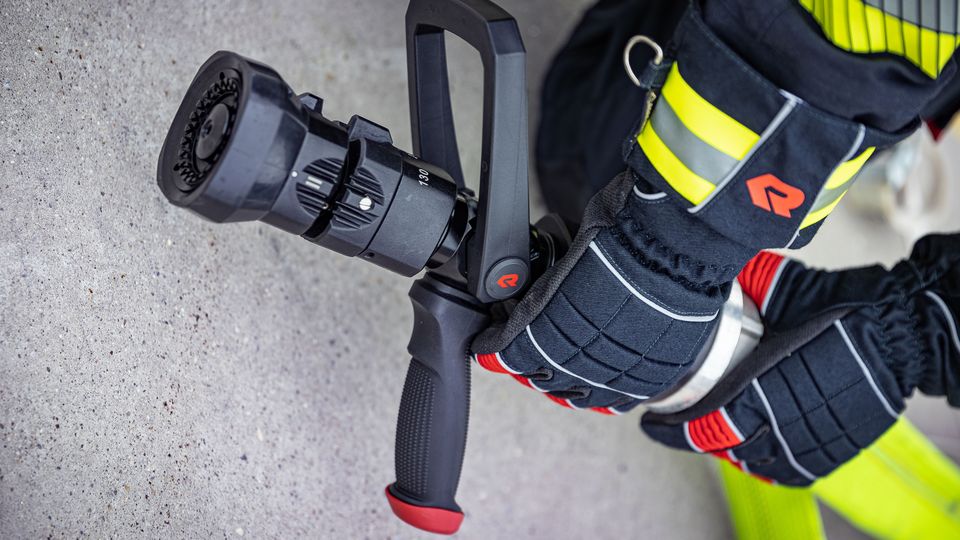 Versatile uses.
Unique handling.
Fighting fires indoors.
The challenges of this type of firefighting generally relate to the close proximity to the source of the fire. In these situations, the stream width must be optimized according to the distance. That's exactly what Rosenbauer jet pipes ensure, thanks to the medium spray blasting angle.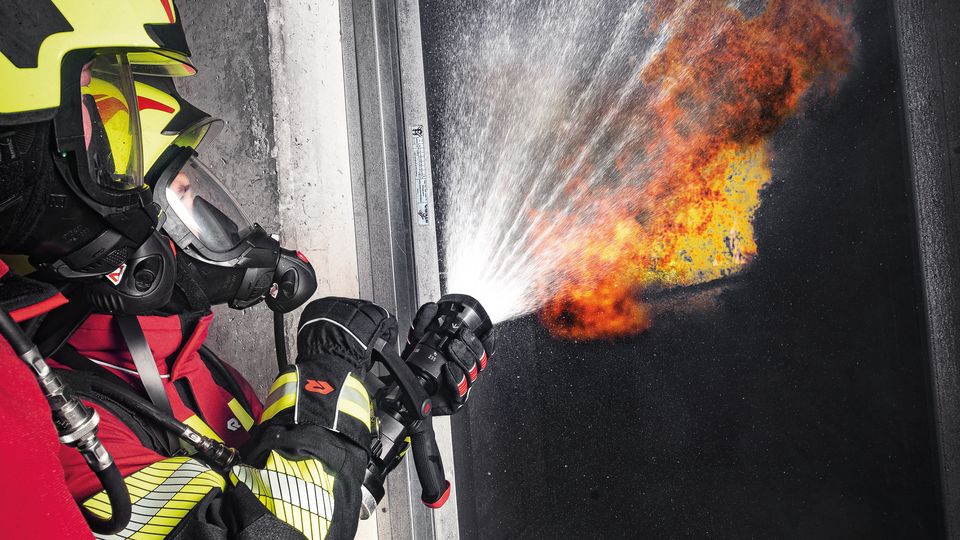 Fighting industrial fires.
Large fire loads and intense heat are common factors in industrial fire scenarios. To overcome this obstacle, firefighting teams use an extremely wide spray, creating a protective shield that allows individuals to approach pipes that need to be closed during gas fires.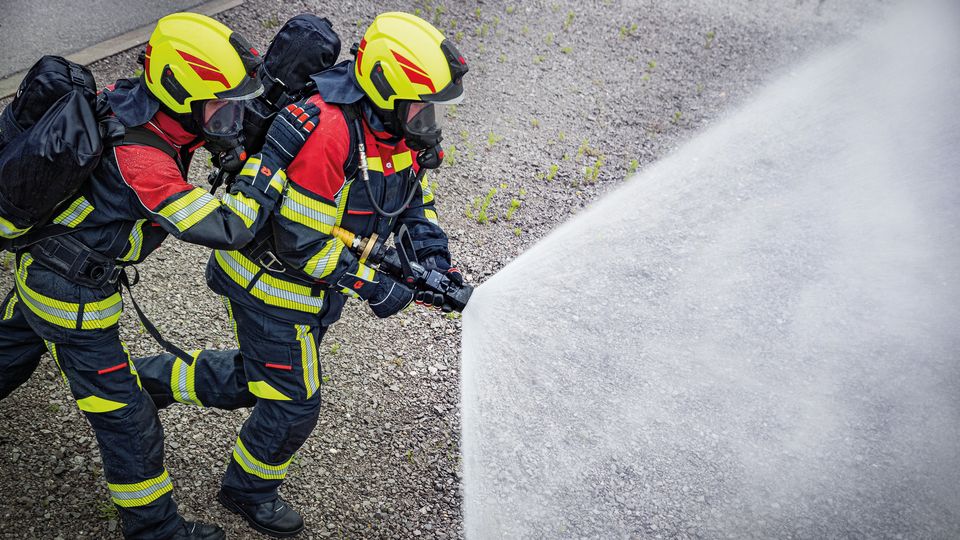 Flue gas cooling.
The moment when firefighting teams first enter the building is one of the most dangerous scenarios. Oxygen comes into contact with hot flue gases which could cause them to ignite. The medium spray jet cools the gases to prevent them from catching fire.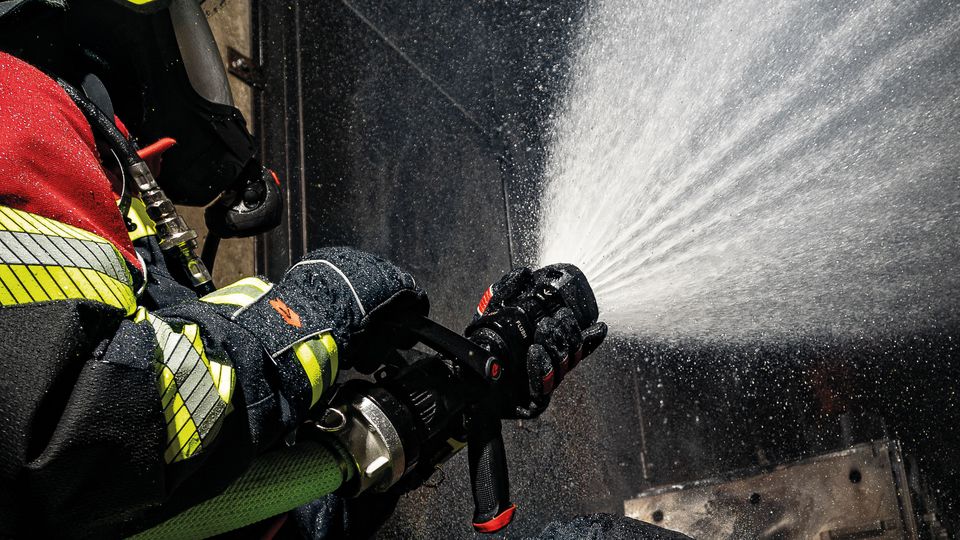 Fighting fires from a distance.
Effectively putting out interior fires from greater distances means that firefighters must work with a precise alignment at a correct range. That's why the nozzle can be intuitively adjusted for optimized use at whatever range is needed.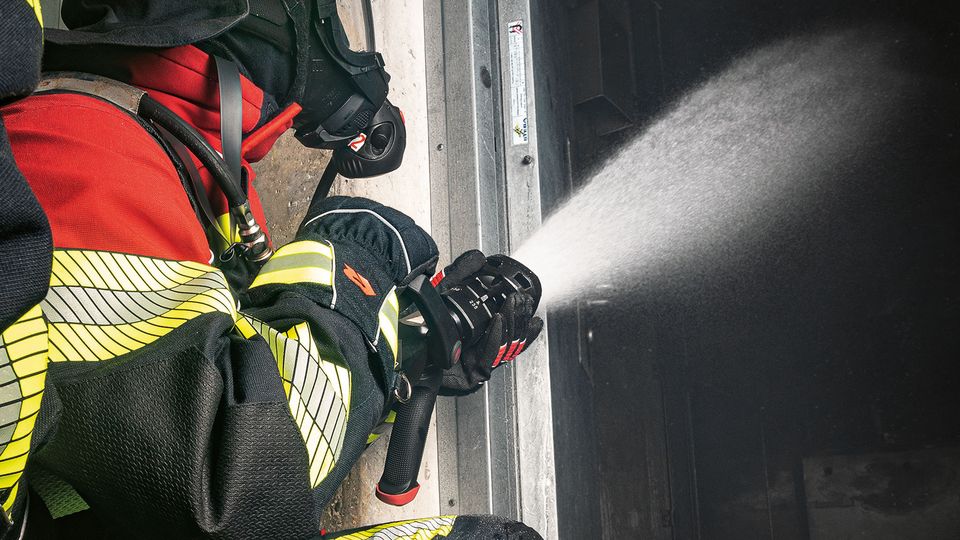 Fighting exterior fires.
Fighting outdoor fires requires the highest level of precision from greater distances. The full spray makes it easier to fight fires and secure nearby objects from a safe distance, and is ideal for exterior fire situations.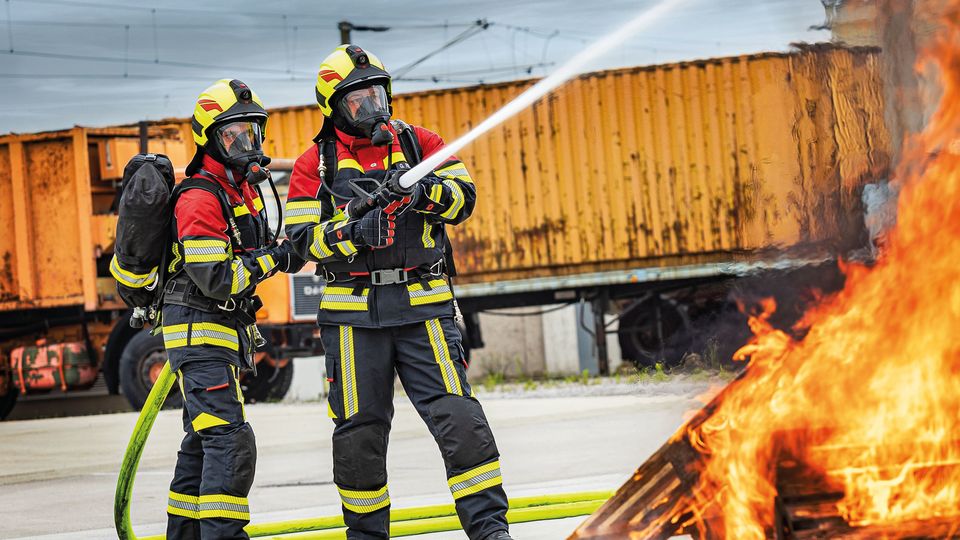 For that moment,
when everything needs to
work – any time, any place.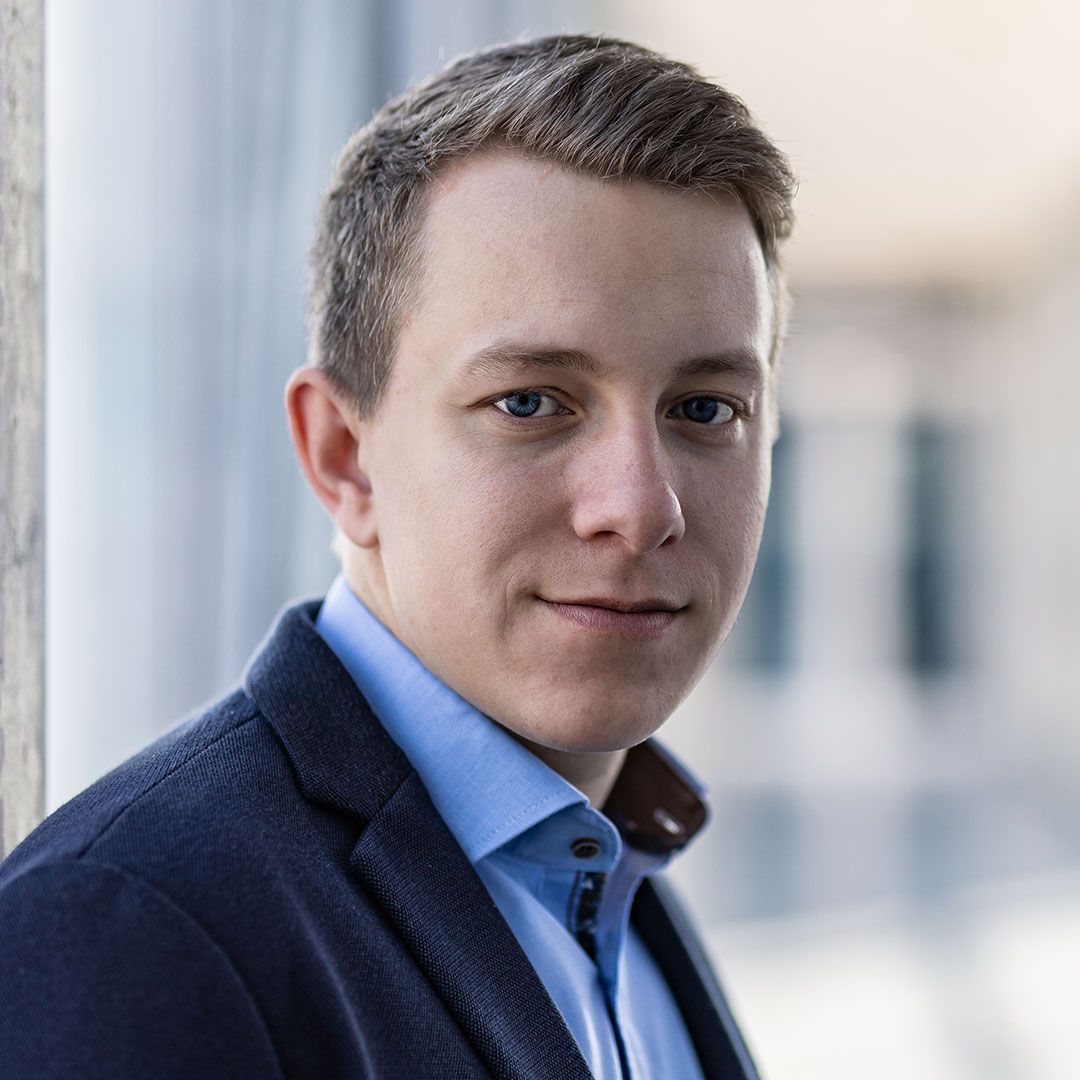 Our innovations
speak for themselves.
Made to fit every grip:
our fire fighting nozzle.
Learn more!
Release after release: more innovations are coming soon!
Rosenbauer has a track record of changing the future. And as a world leader in technology and innovation, we've already revolutionised the market on more than one occasion - and we're ready to do it again thanks to our groundbreaking new products.