Flexible construction.
Unexpected possibilities.
Innovative technologies take firefighting operations to a safe, new level. This is because the use of a remote-controlled robot enables operations to be carried out with a small crew, while significantly reducing the risks that they face. Especially when the robot can be used in many different ways.

This variety creates a unique interchangeable superstructure system. So-called payload modules enable a rapid response to the most varied requirements in the field of operations: this makes everything possible, from extinguishing to support for heavy logistical tasks and rescue operation. Control of the robot and payload is both simple and intuitive via a radio remote control.

In order to be able to guarantee its use at all times, the dimensions have been specifically chosen so that the RTE Robot can fit into any logistics vehicle or be transported on a Euro pallet.
Compact design.
Intuitive operation.
A strong concept.
The robust front protects the waterproof processor from damage. The optimised shape makes it easier to drive over obstacles, while the fixed shackle at the front and rear means the RTE robot can be used for recovery work.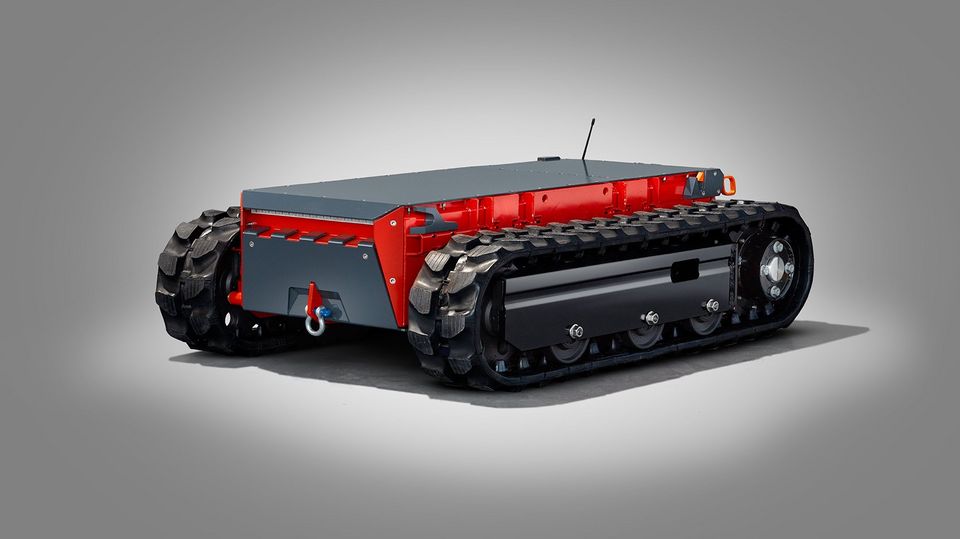 Quickly operational.
The charging socket for charging the batteries is located at the rear. The RTE robot is fully operational again after just 3 hrs charging time.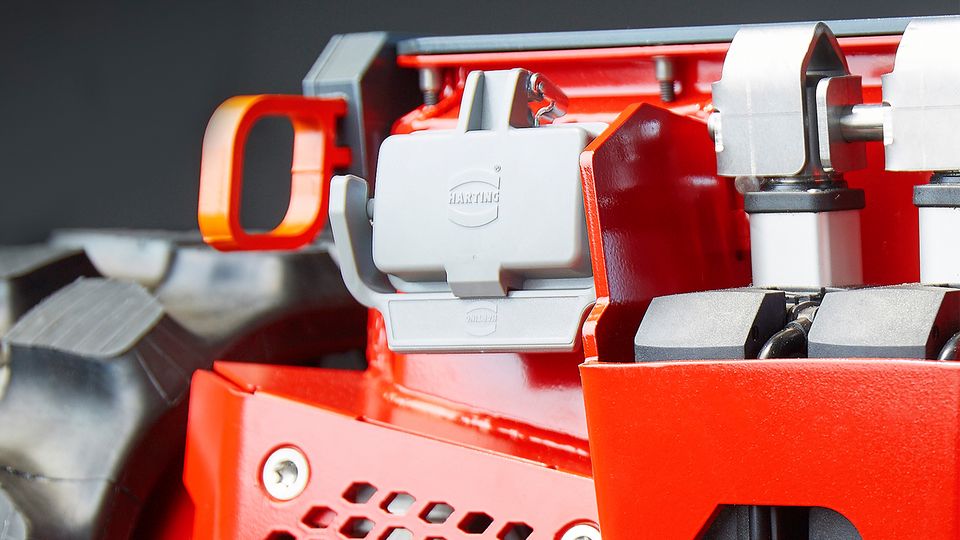 Safe usage.
The integrated driving and blue light ensures the RTE robot is safe on the road at any time of day or night. It also comes with a standard acoustic warning signal so that it is easily visible on the site.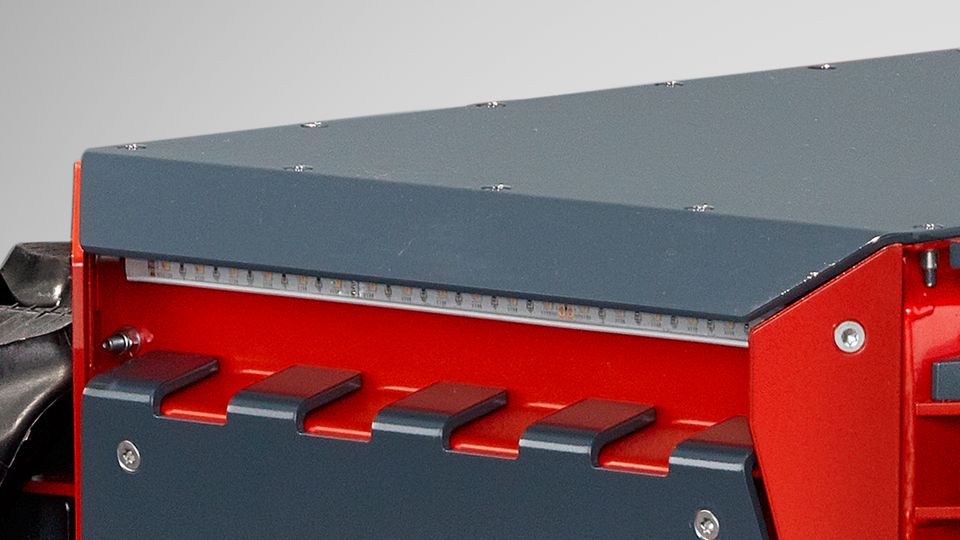 Easy to control.
The compact radio remote control fits comfortably in the hand and is easy to operate. In addition to the robot itself, the remote control can also be used to control payload functions such as the water cannon.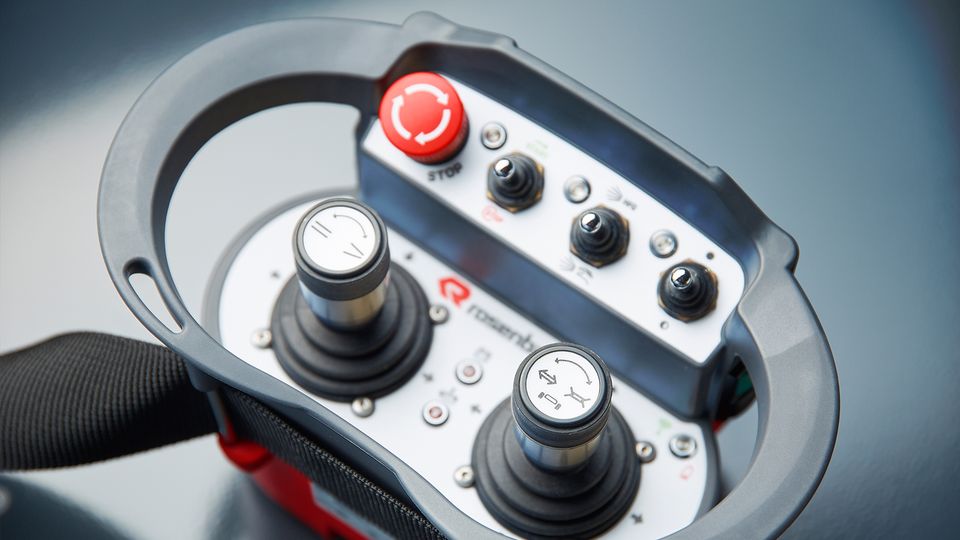 Digital Solutions – optional.
The Telematics Module opens up the world of Rosenbauer Digital Solutions to multifunctional robots. The components can be optionally installed.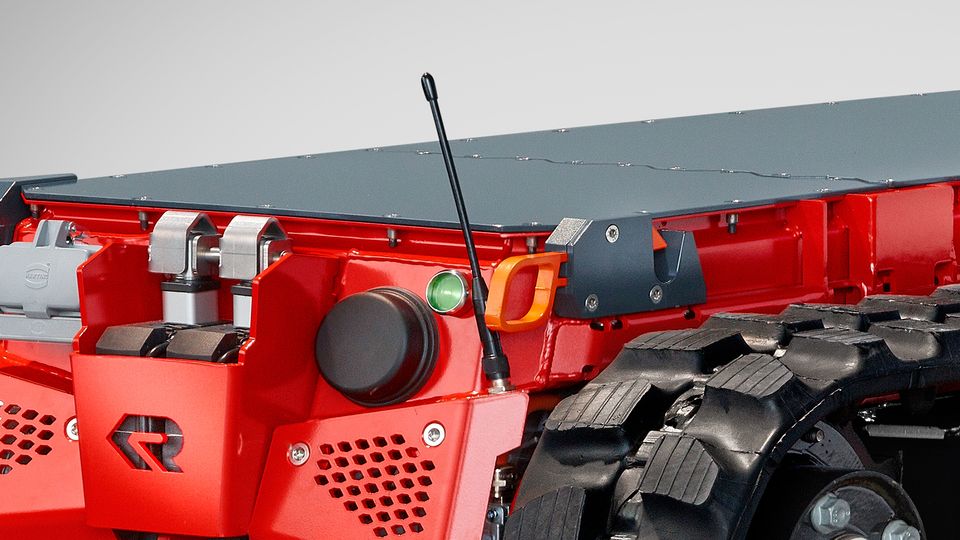 For that moment,
when flexible assistance
is needed.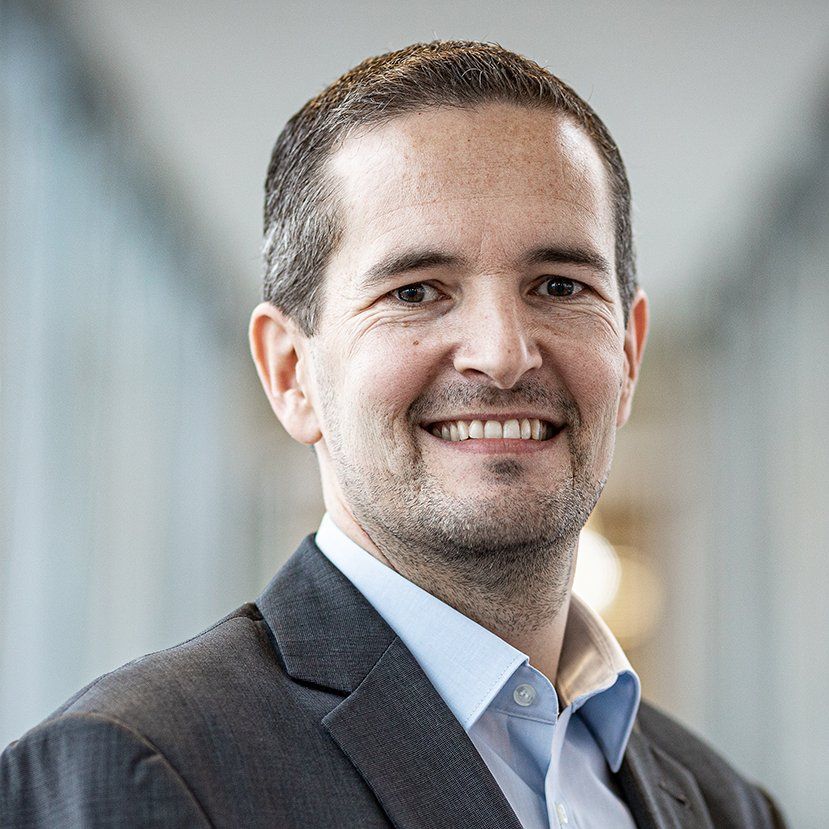 Our innovations
speak for themselves.
Our RTE Robot –
ready to tackle anything.
Learn more!
Release after release: more innovations are coming soon!
Rosenbauer has a track record of changing the future. And as a world leader in technology and innovation, we've already revolutionised the market on more than one occasion - and we're ready to do it again thanks to our groundbreaking new products.