BOROS firefighting boots
Performance. Safety. Comfort.
Every day, firefighters find themselves in dangerous situations to protect others. Especially then, they depend on uncompromising and flexible protective clothing that offers protection from flames, heat, sharp objects or low temperatures. The highest quality, perfect comfort and low weight are the top priorities.
Rosenbauer's BOROS line of boots was specially developed for firefighters to provide them with the best possible protection in challenging situations. With the BOROS B1 slip-on boot and the BOROS B4 firefighting boot with the innovative Rosenbauer quick-release fastener, advanced technology meets modern design and well-known quality. The operational boots impress with selected materials, such as a breathable membrane from SympaTex®, high-quality workmanship as well as a low weight and protect in every operation. A further detail is the grippy and profiled sole, which was developed in collaboration with Michelin®. The special rubber compound defies any weather and protects the wearer from injuries.
Firefighting boots BOROS: Highest comfort and maximum protection.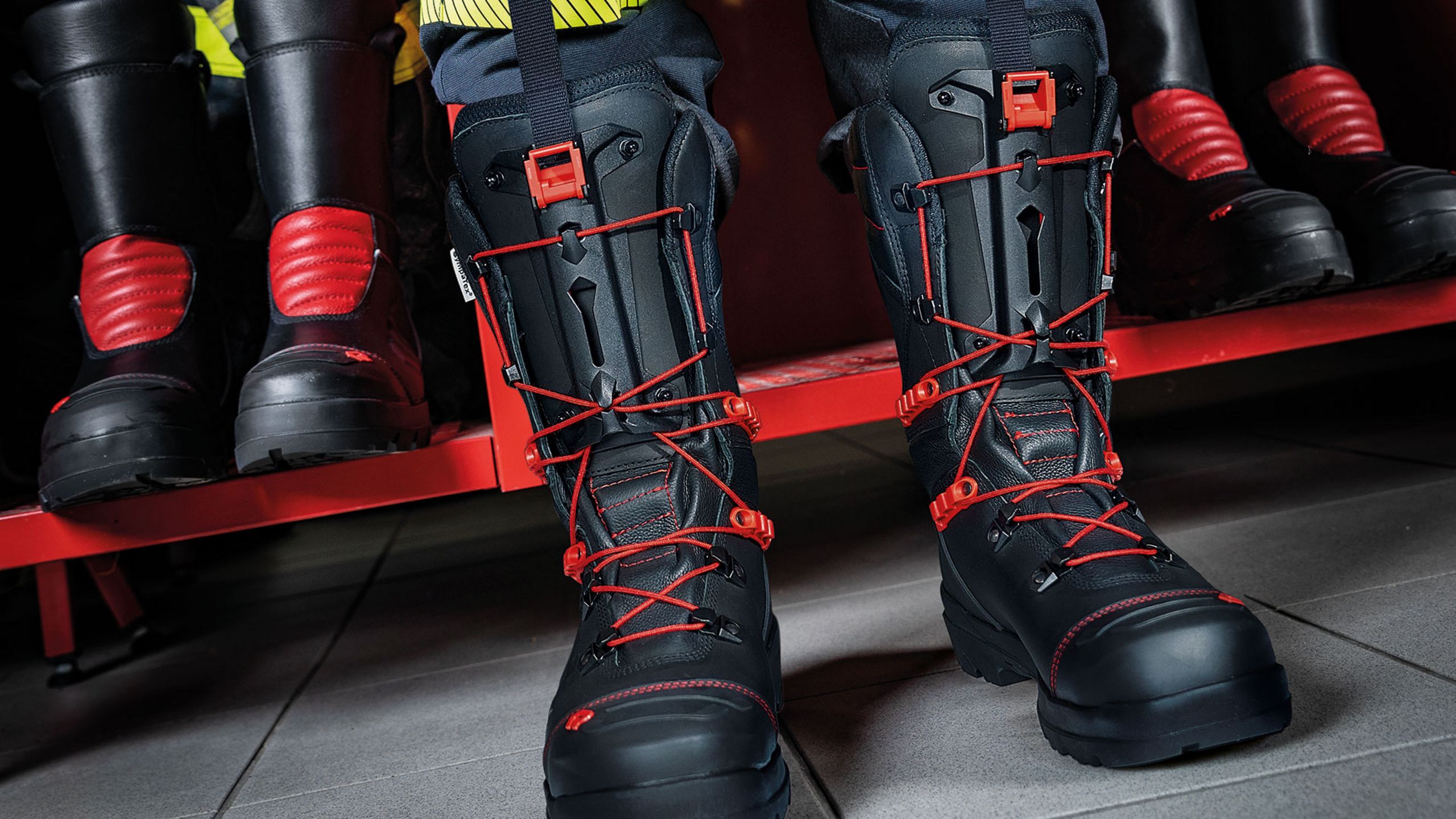 High performance with every step thanks to the outer sole of the BOROS firefighter boots that was developed together with Michelin.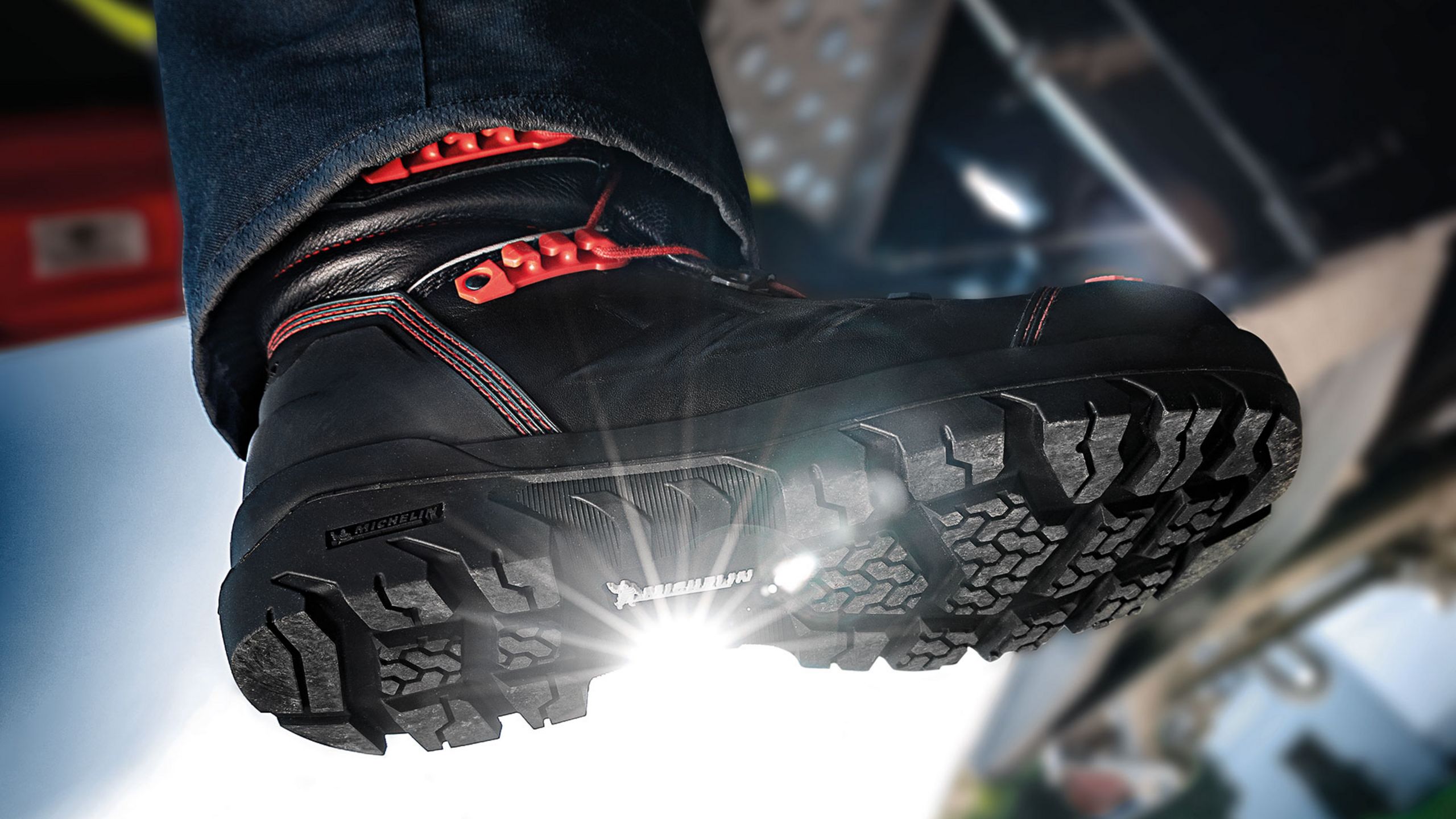 BOROS firefighter boots with SympaTex® membrane ensure dry feet.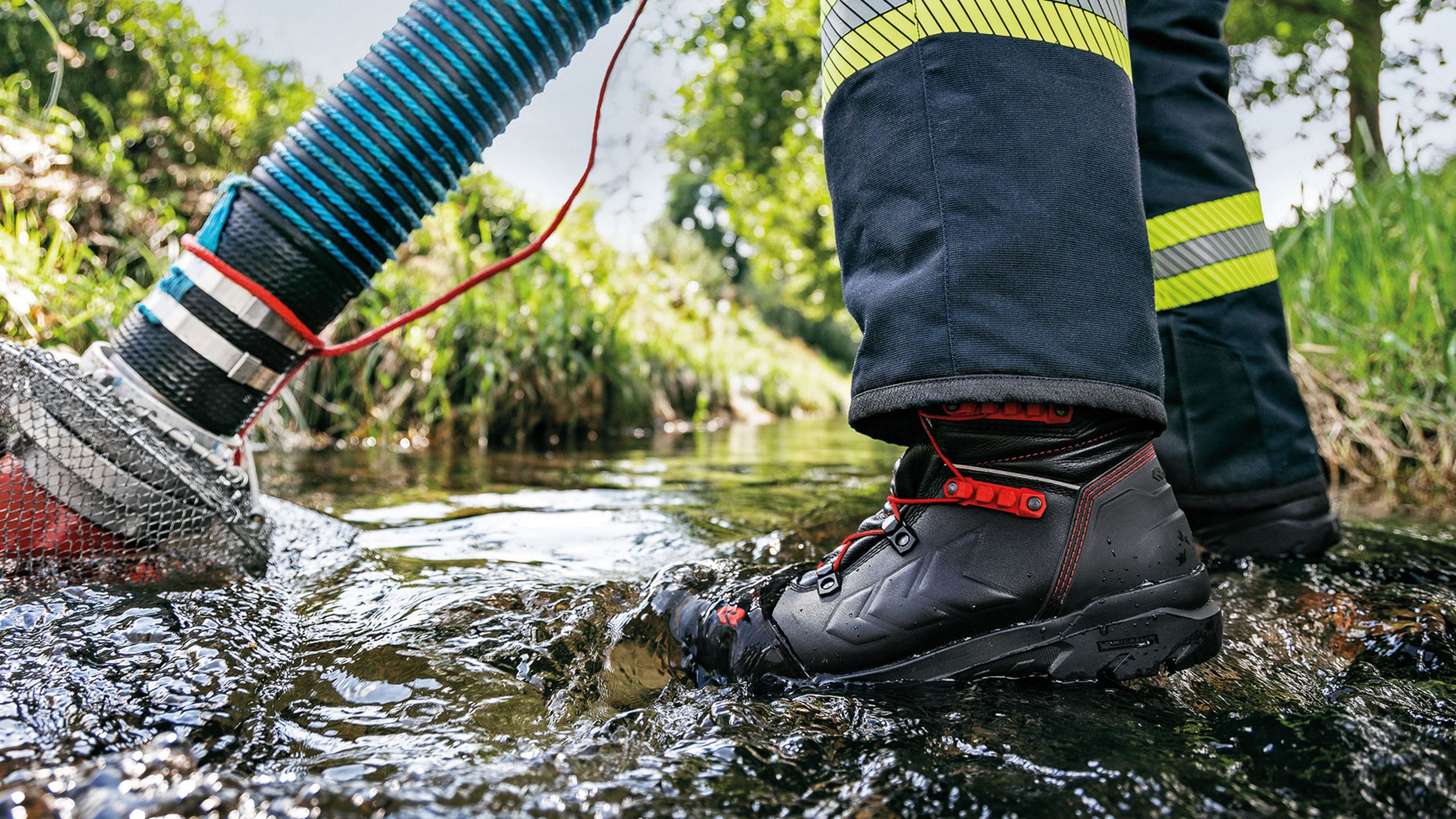 Safe at every step with the BOROS firefighting boots.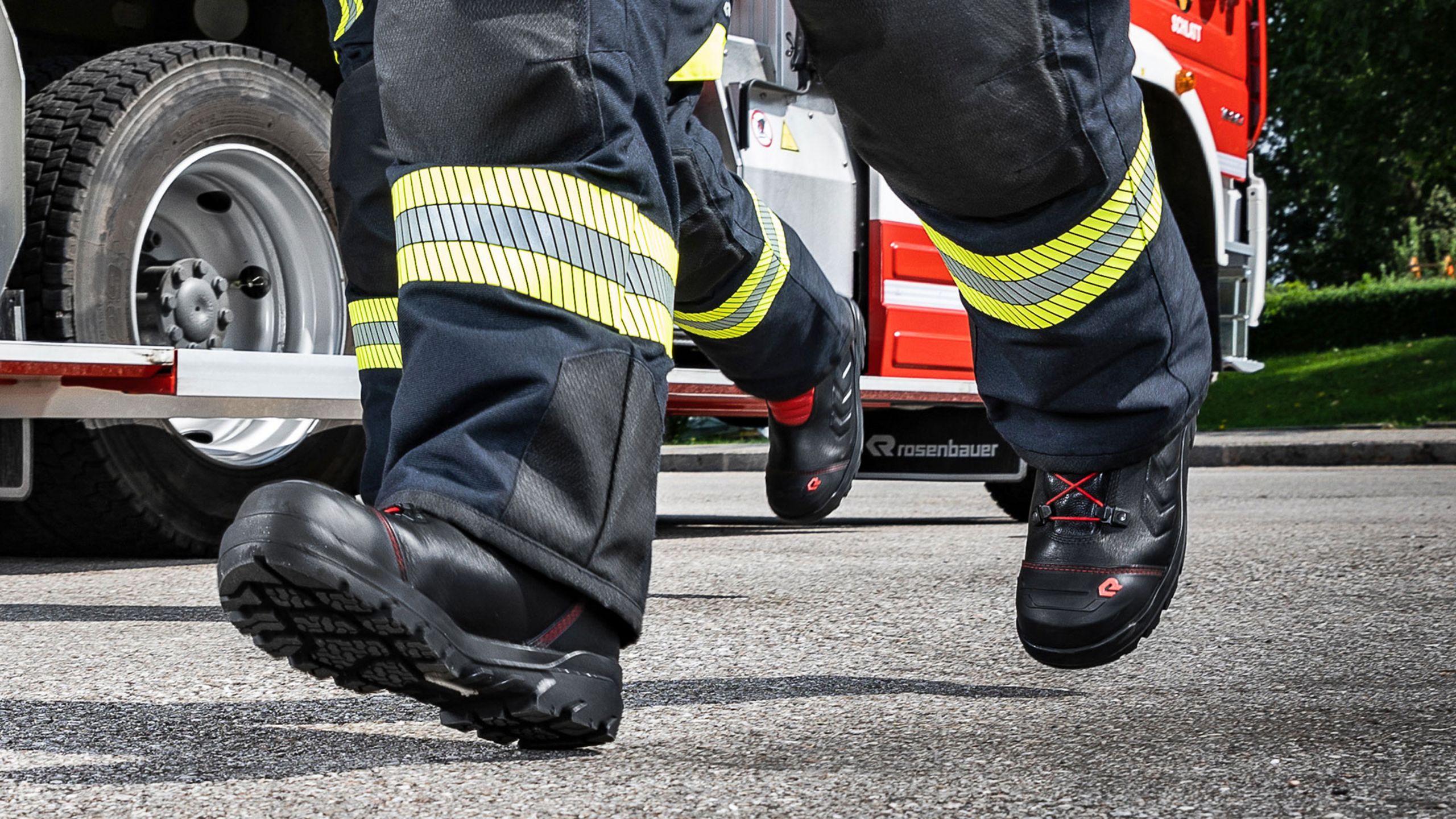 BOROS B1
The slip-on boot from Rosenbauer.
Easy handling, low weight and easy care: The BOROS B1 slip boot offers a number of advantages. A flex zone in the instep and ankle area ensures very good moveability, while a SympaTex® membrane regulates moisture and temperature. In addition, the sole developed with Michelin® provides perfect grip and protection from freezing temperatures as well as scorching hot environments.
Certified according to EN 15090 F2A HI3 CI AN SRC and EN 61340-4-3.
Click here for more information: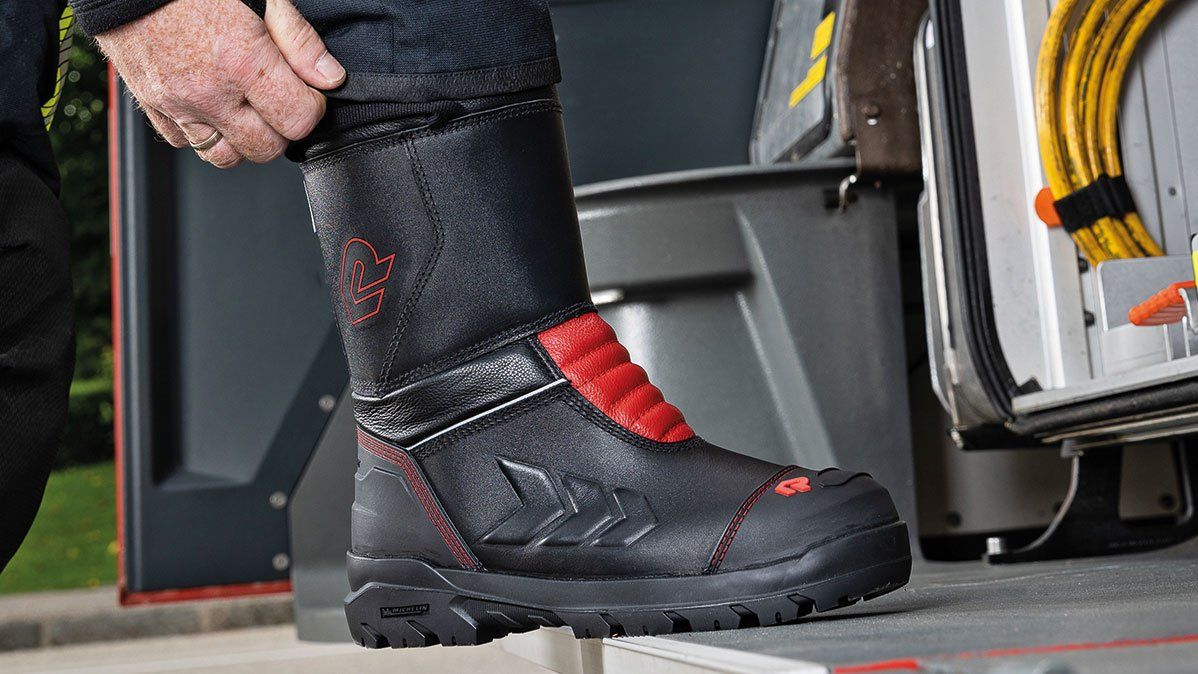 BOROS B4
The boot with Rosenbauer's quick release.
The BOROS B4 combines the advantages of all known fastener types, like ease of use, individual adjustability and fast donning and doffing. The result: the revolutionary, patented Rosenbauer quick-release fastener. With just one pull of the handle, the boot is perfectly fixed to the foot and just as quickly removed. In addition, the firefighting boot offers full freedom of movement and maximum protection in every operation.
Certified according to EN 15090 F2A HI3 CI AN SRC and EN 61340-4-3.
Click here for more information: