High-Performance Fans
Versatile. Compact. Sophisticated.
Extreme temperatures, difficult visibility and toxic fumes: emergency services risk their safety every day to save others. Smoke development or an industrial fire can further complicate dangerous operations. In some situations, it takes a fan to make an interior attack possible at all.
Rosenbauer's mobile and compact high-performance fans can be used multi-functionally and support emergency force in conditions of poor visibility. The patented Airflow technology uses an aerodynamically designed fan impeller to ensure a uniform and powerful airflow with an optimal flow pattern. In addition to providing an immediate supply of fresh air and keeping escape and rescue routes clear, the efficient fans facilitate orientation and allow SCBA crews to proceed faster in the field. As option, the fan can be equipped with a water mist unit. With a long throw range, it cools fires at greater distances, or produces light foam with the aid of a standard proportioner.
Battery-powered fan RTE AX B16: For a breath of fresh air in the field.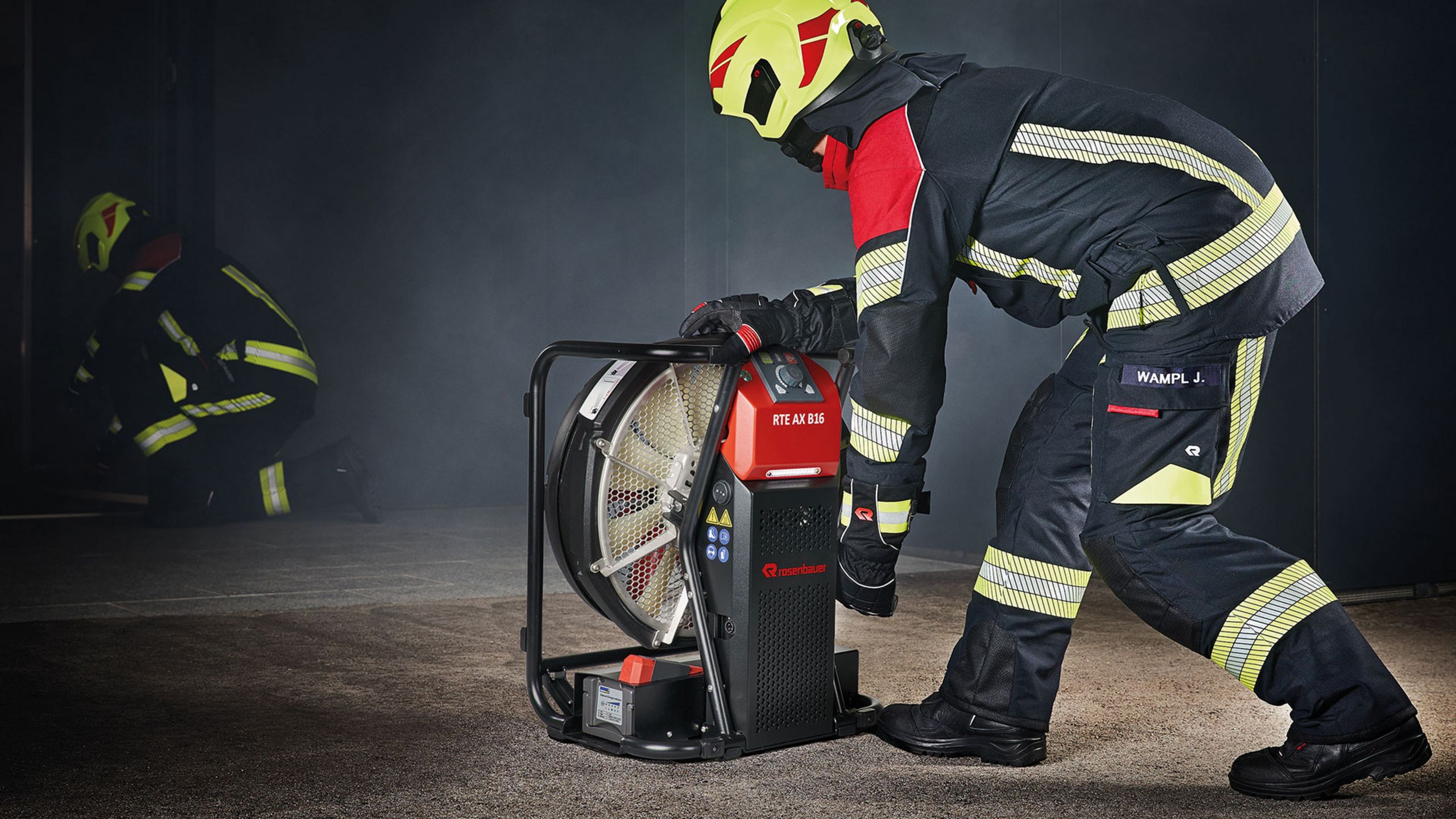 High-performance fan: Protects emergency crews. Saves lives.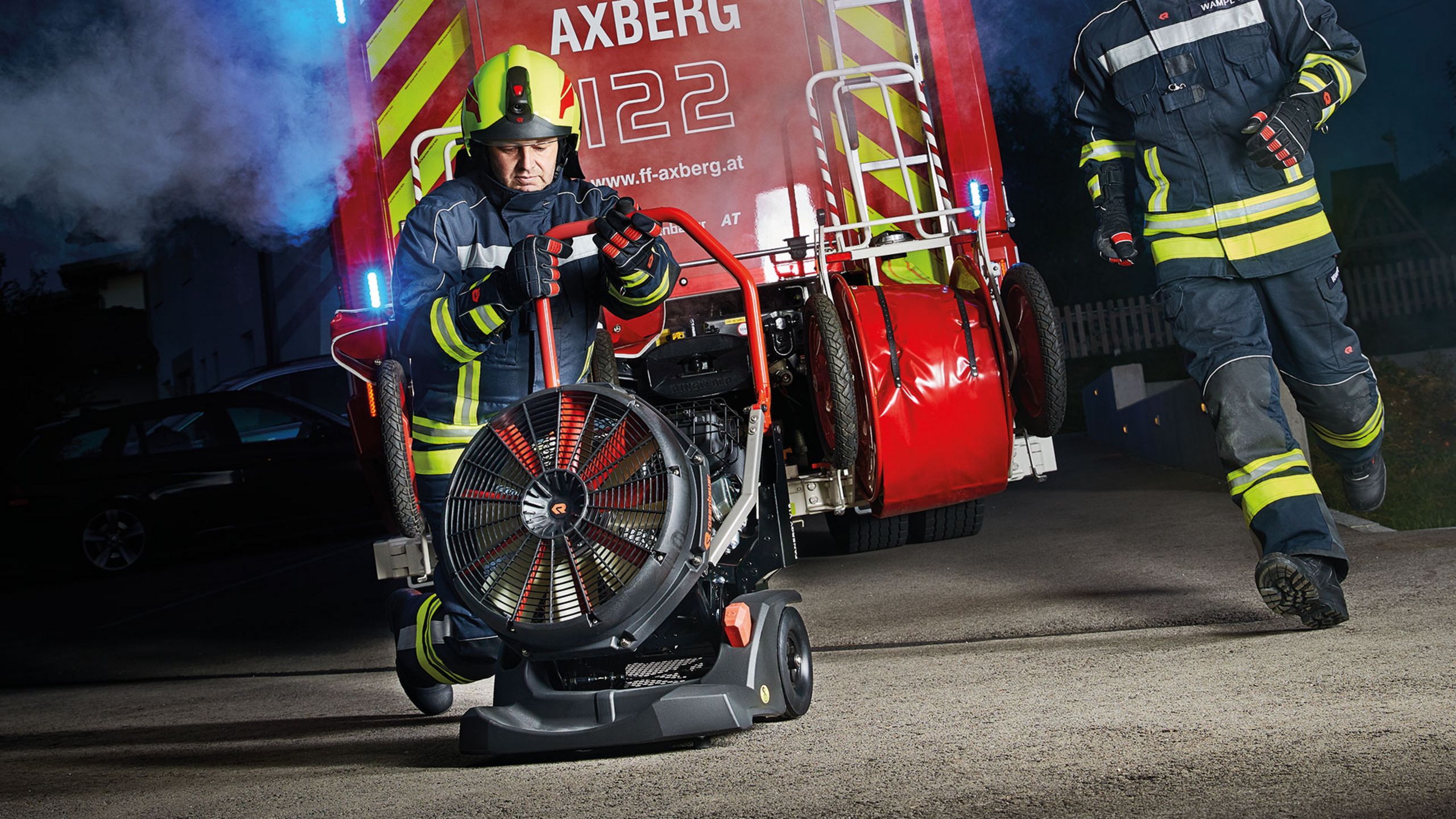 Fighting fires right from the start: RTE AX B16 high-performance fan.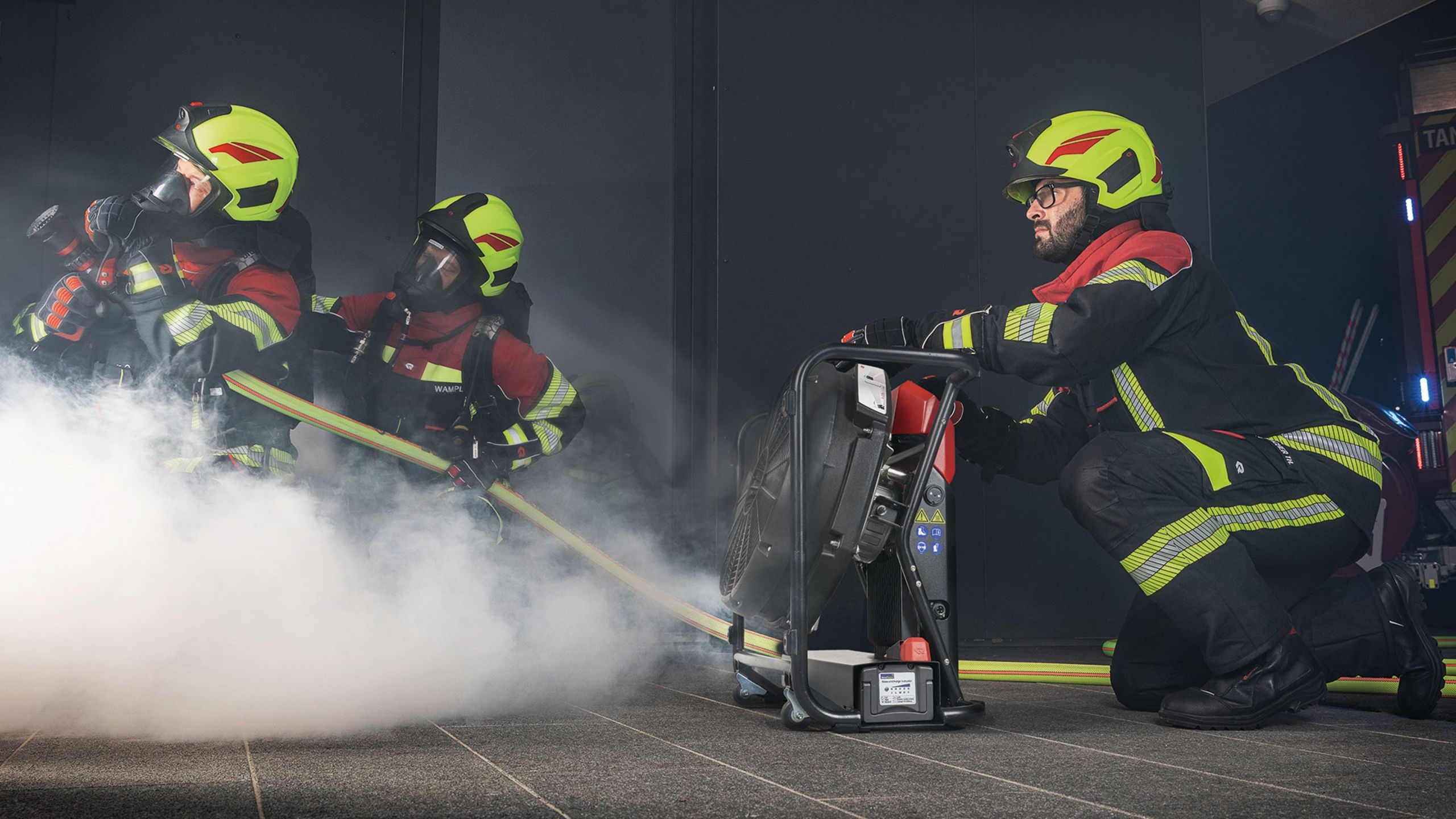 Multifunctional use: water mist and foam application.
RTE AX B16 Battery-Powered Fan
with powerful rechargeable battery.
Easy handling, powerful performance and intuitive operation: The handy RTE AX B16 battery-powered fan by Rosenbauer enables efficient indoor operations. Equipped with a lithium-ion battery, the all-in-one device operates continuously for 60 minutes at full power and also features a BOOST mode. It can be run by battery power as well as power grid, allowing for quick start-up.

Click here for more information: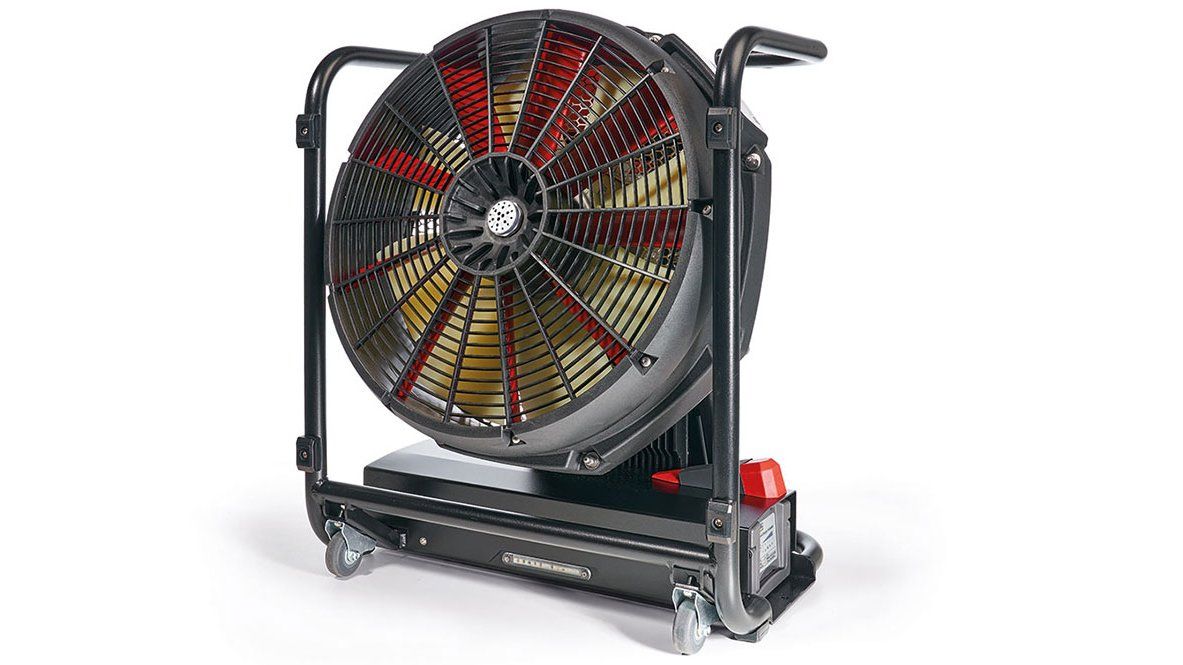 High–Performance Fans
with electricmotor.
Quiet and environmentally friendly: the high-performance fan with electric motor has several strengths. The biggest being that it can work in any position and does not produce exhaust fumes. Thus, it is perfect for indoor use and can be placed, for example, on basement and sewage openings. In addition, this variant can also be connected to any 230 V household socket.
Click here for more information: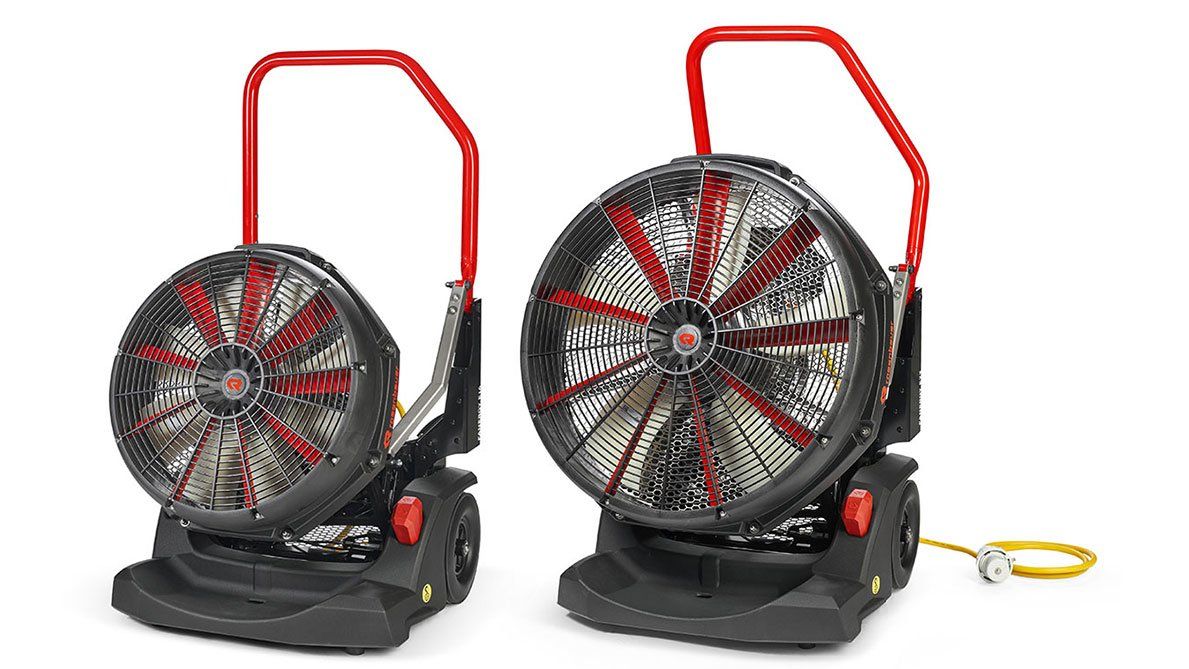 High-Performance Fans
with combustion engine.
As with all high-performance fans, the extremely powerful model with combustion engine can be adjusted continuously and without tools. The fans have an angle of inclination of max. -20° to +20°, which is perfect for overcoming obstacles. The model with combustion engine offers a choice of two 1-cylinder engines.

Click here for more information: