MT – Modular Technology
Versatile. Individual. Powerful.
The vehicles of the Rosenbauer Modular Technology product line will face any challenge thanks to their modular design. On the one hand, this allows unmatched flexibility thanks to maximum individualization, and on the other, sufficient performance. As a result, MT vehicles can cover the entire range of firefighting needs.
Unlimited design possibilities: The modular design is a principle, that allows various internals and superstructures to be combined. This creates an individual firefighting vehicle that is optimally tailored to any purpose. This system is continued in the firefighting technology of the MT vehicles - all firefighting systems that Rosenbauer has to offer can be installed. Because Modular Technology means: the perfect solution.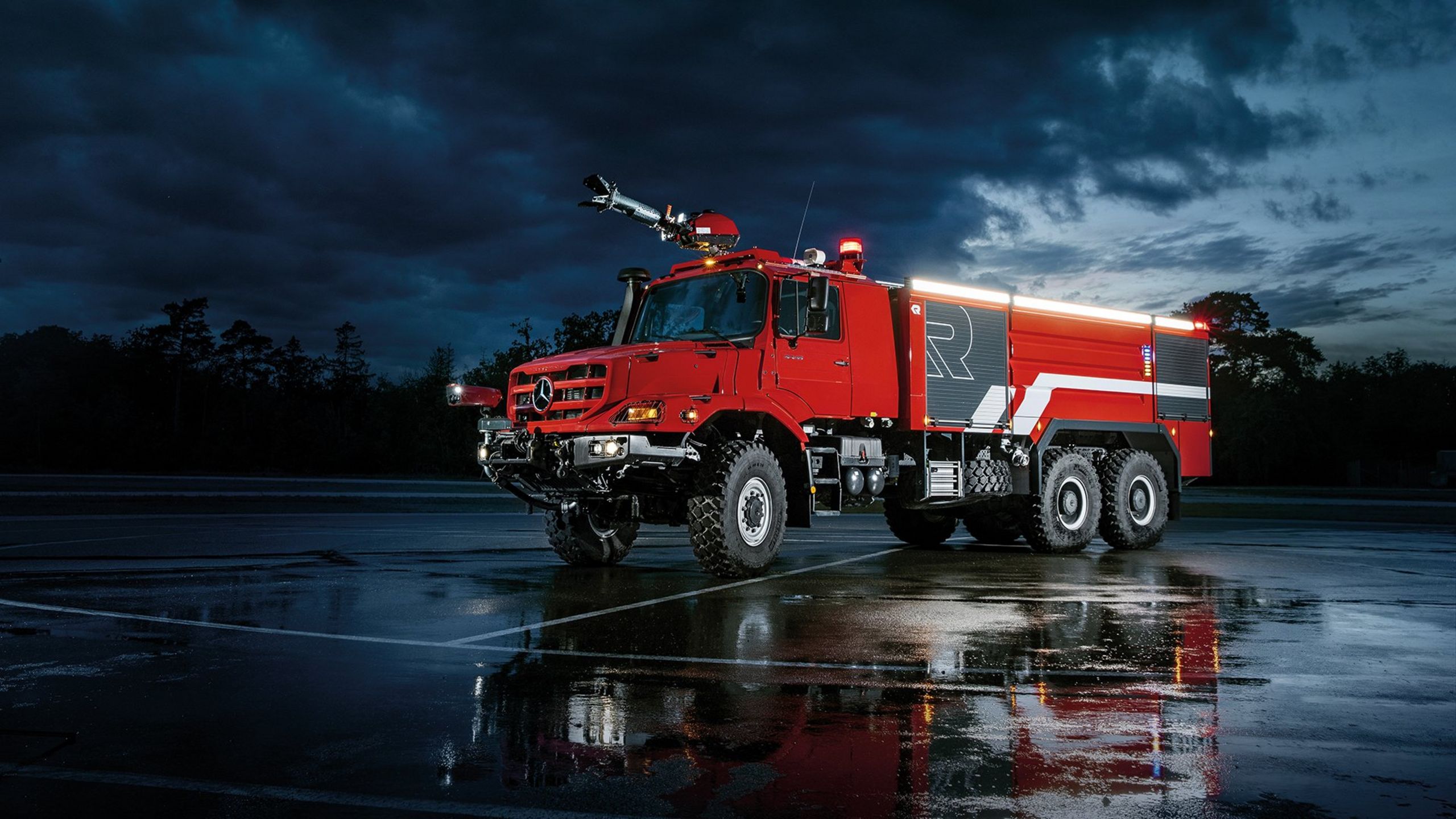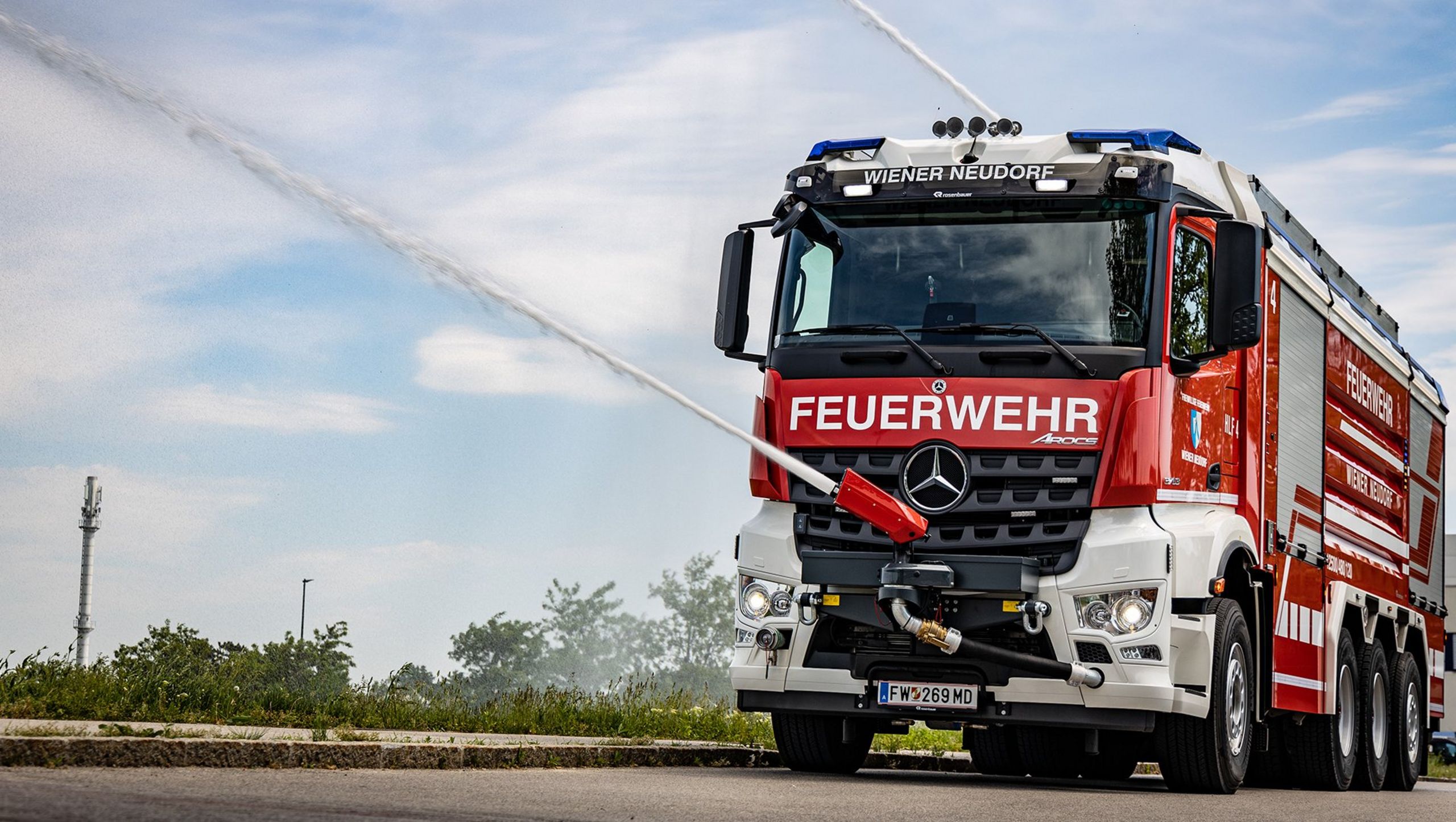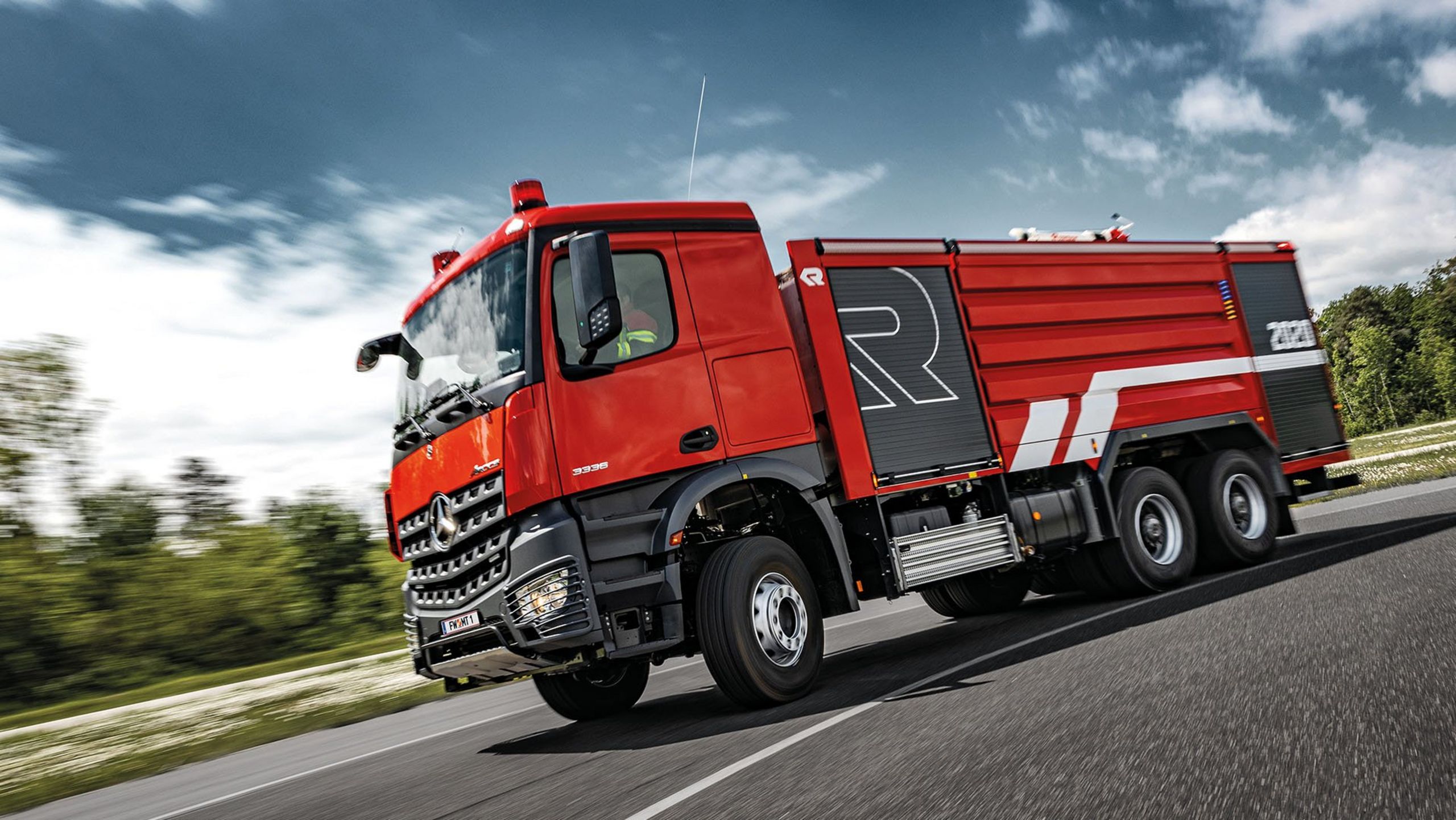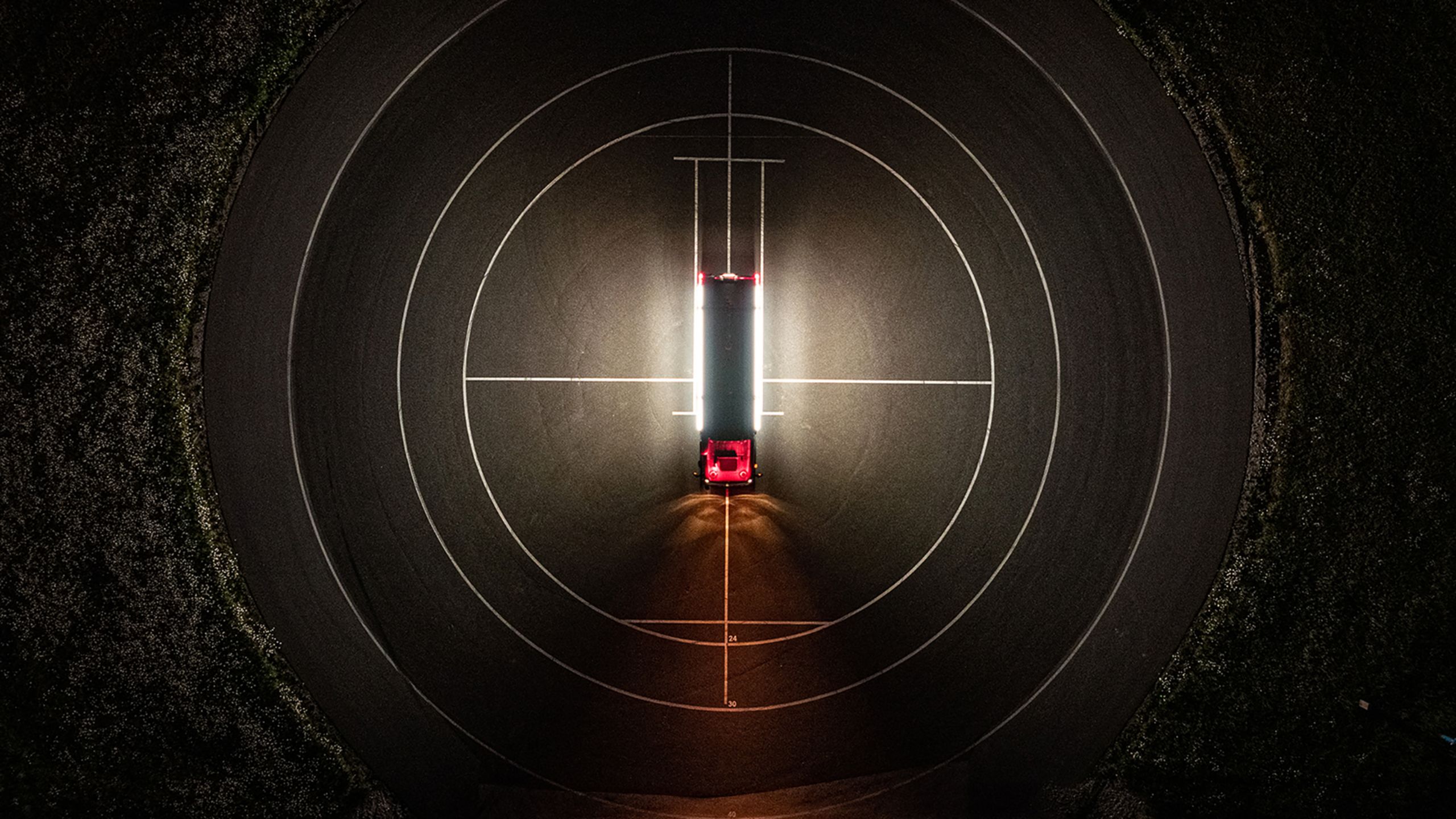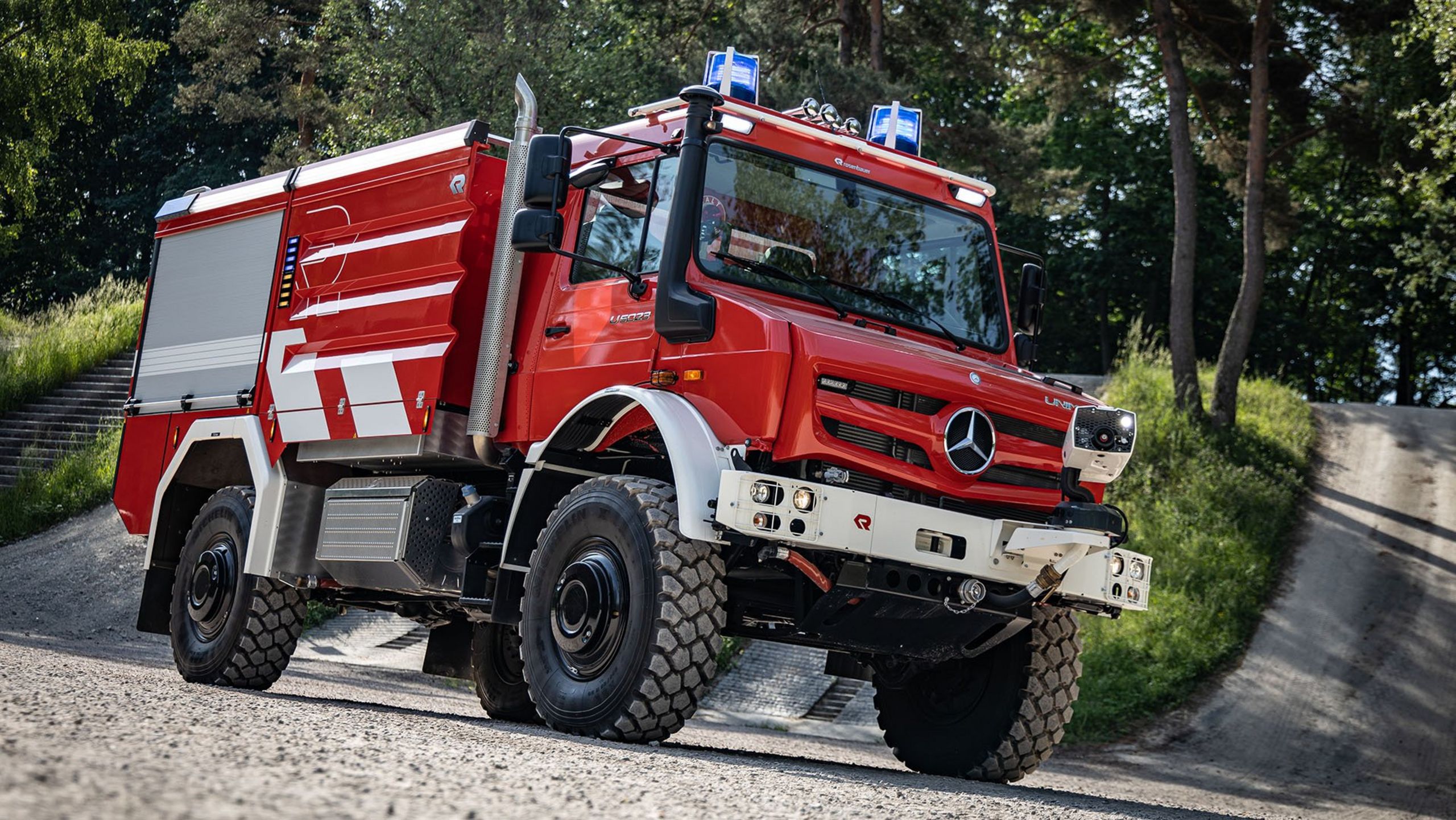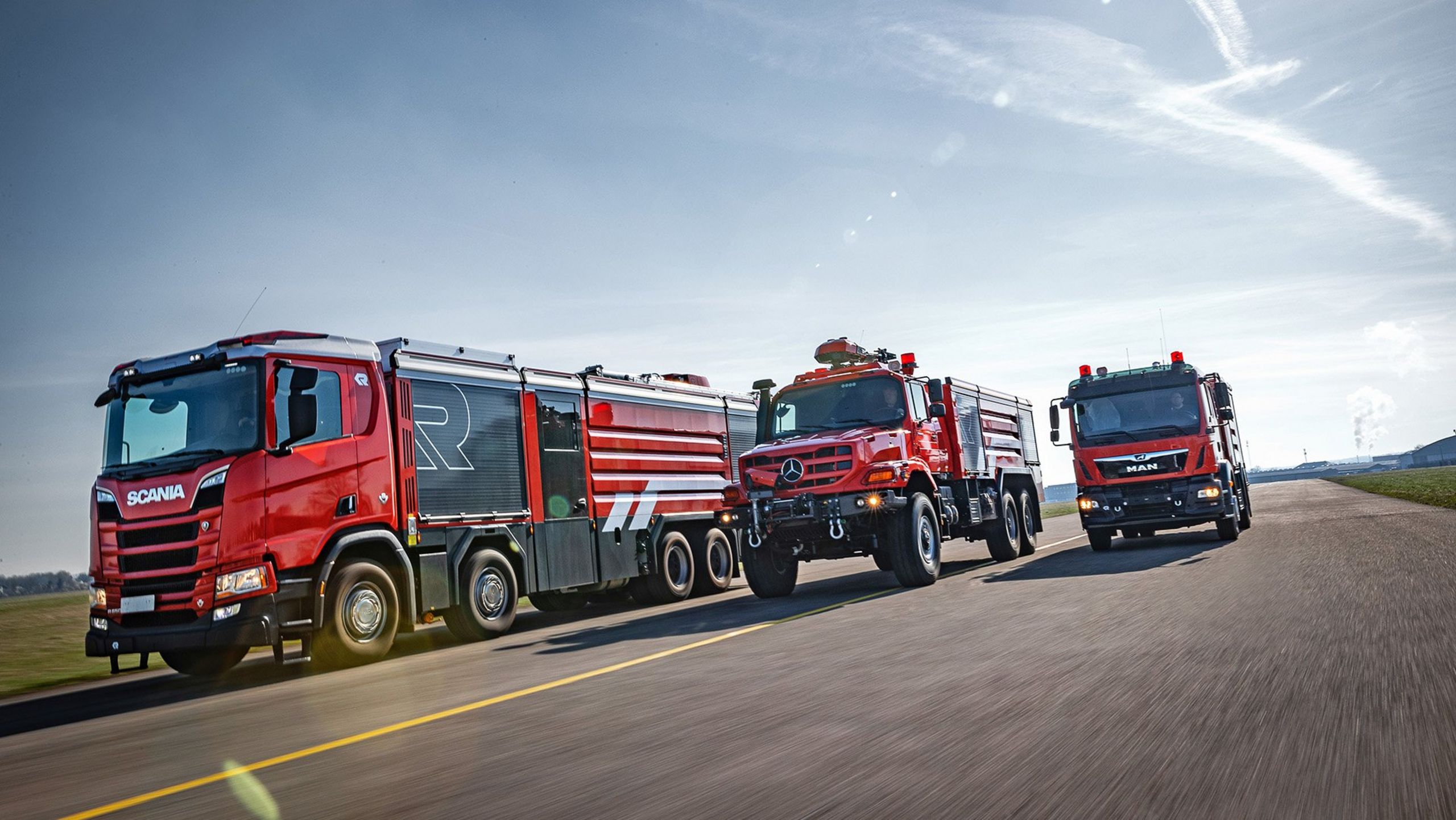 MT Municipal
Customized for municipal purposes.
Fires in buildings, tunnels, highways, but also forest or even desert areas: The firefighting missions of municipal fire departments are extremely diverse. Water supply through a hydrant network cannot always be guaranteed. Vehicles from the MT product line with larger water tanks are particularly well suited to support municipal fire departments around the world in their work. Regardless of whether they are used for initial attack or to supply other emergency vehicles - they operate independently and everywhere. Also, the material composition of the self-supporting tanks enables transporting drinking water, which is a great advantage, for example, during operations in disaster areas.
Click here for more information: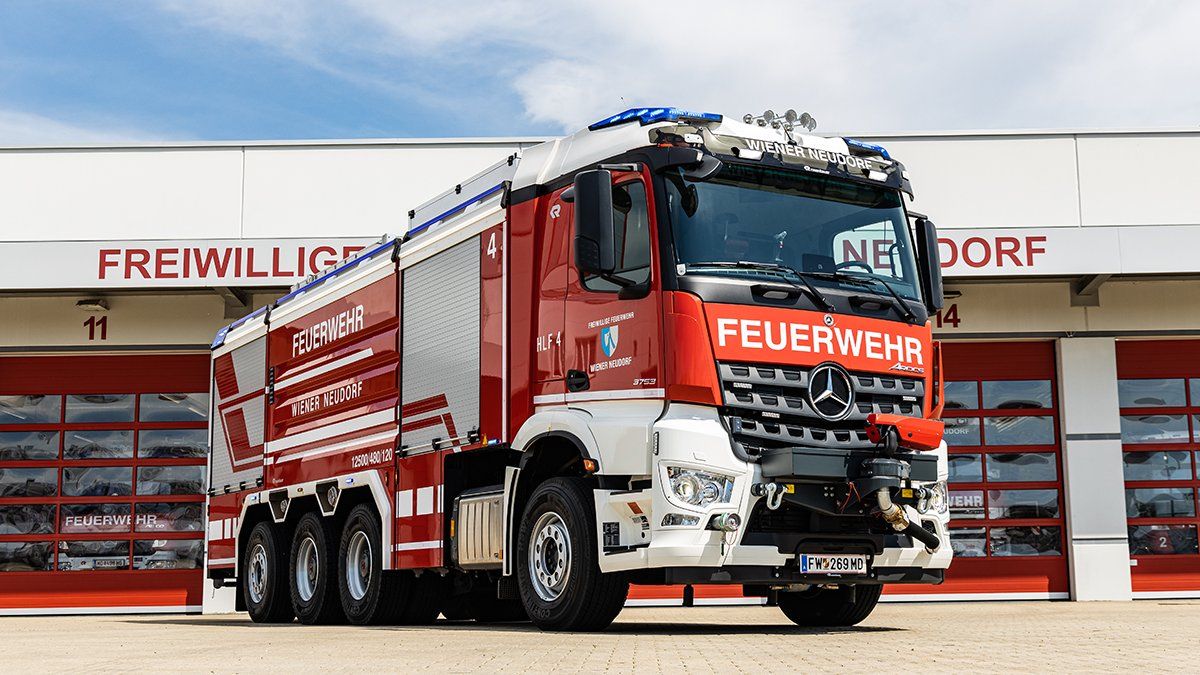 MT Industrial
Maximum individuality. Taylor-made performance.
Heavy industry, oil industry and many other branches of the chemical industry: The MT Industrial offers maximum specialization and extinguishing capacity for fire protection in the industrial sector. Large quantities of water or several foam tanks are often required in these scenarios in order to add the appropriate foam agent depending on the burning substance. This requires powerful pumping systems as well as efficient proportioning systems and large-dimensioned launchers. The extinguishing technology in MT Industrial impresses with maximum throwing distances of up to 130 m, maximum output rates of up to 20,000 l/min and hours of continuous operation.
Click here for more information:
Website
Brochure
360°-Scan
Data sheet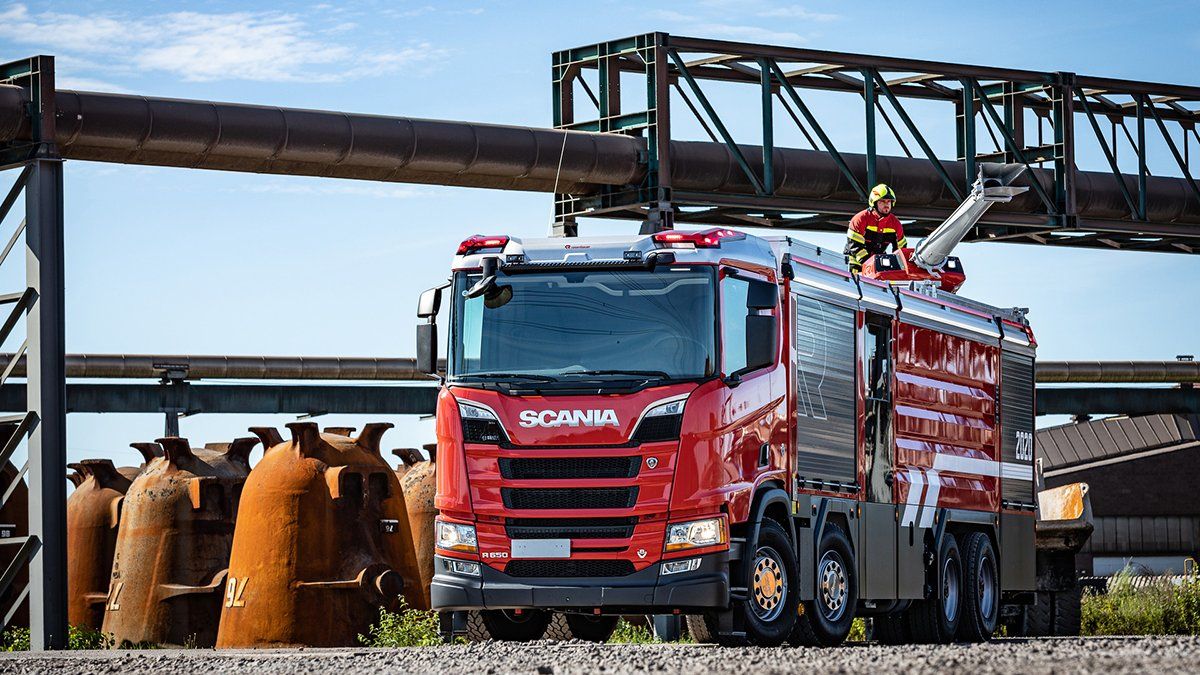 MT Airport
Tailor-made for the airport.
The MT Airport was specially developed for airports and meets a wide range of requirements cost-effectively and efficiently. Its tasks range from preventive fire protection during aircraft refueling to massive firefighting attacks in the event of accidents. For this purpose, the MT Airport has to function both on asphalt, off the runway and outside airport premises. And must be able to reach the scene quickly. A highlight is the "pump & roll" function: the airport fire truck can extinguish while driving and the installed launchers can be operated by joystick from the driver's cabin.
Click here for more information:
Website
Brochure
Video
Data sheet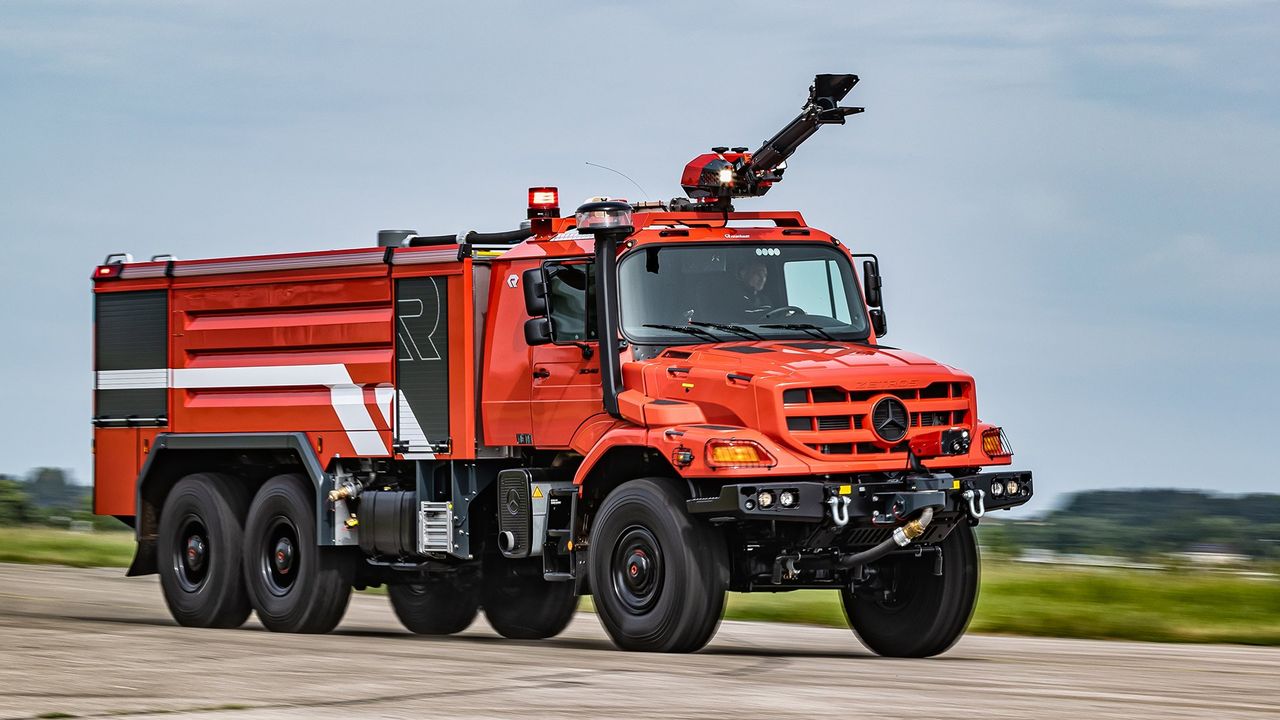 MT Forest
Safe and reliable in use.
High ground clearance, a large slope angle and a low center of gravity: Rosenbauer's MT Forest was developed to offer the crew maximum protection and mastering every operational situation efficiently and safely. The robust firefighting vehicle prevails in the roughest terrain and defies toughest demands. Also, the MT Forest is equipped with a normal-pressure and high-pressure pump for efficient extinguishing as well as a variomatic system for network operation. With the "Pump & Roll" function, the installed launchers can be operated from the cab, allowing firefighting operations to be carried out while the vehicle moving.
Click here for more information:
Website
Video
Data sheet Unimog
Data sheet Tatra