Nozzles
Intuitive. Ergonomic. Efficient.
One of the most important and universal tools when it comes to active firefighting is the nozzle. Firefighters use it to protect buildings, equipment and other people's lives, as well as their own, and to stop fire from spreading. When selecting a nozzle, ease of use, ergonomics and performance play a key role.
At Rosenbauer, this product range is constantly being expanded and further developed, for nozzles to master all operational scenarios. Simple and fast handling, combined with optimized details, makes the nozzle an indispensable tool in the field. Thanks to their flexibility, they are suitable both for extinguishing fires over short distances, such as indoors, and over longer distances, such as for fighting fires outdoors. And industrial fires or flue gas cooling are also under control with the adjustable jet.
RTE FX nozzle: Performance and safety for every application.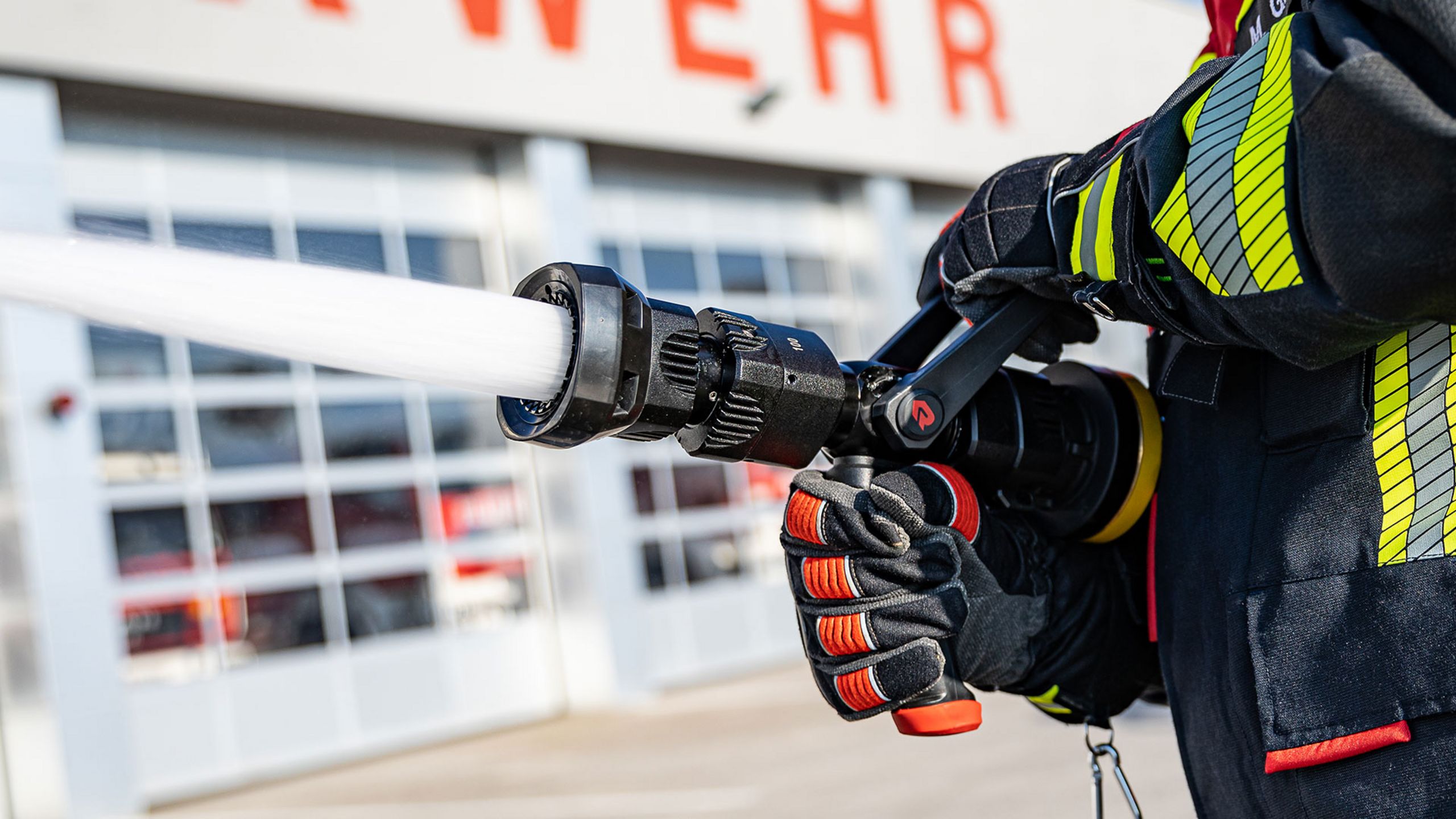 Because every move has to be perfect when every seconds count.
SELECT FLOW: Maximum extinguishing effect. Minimum water consumption.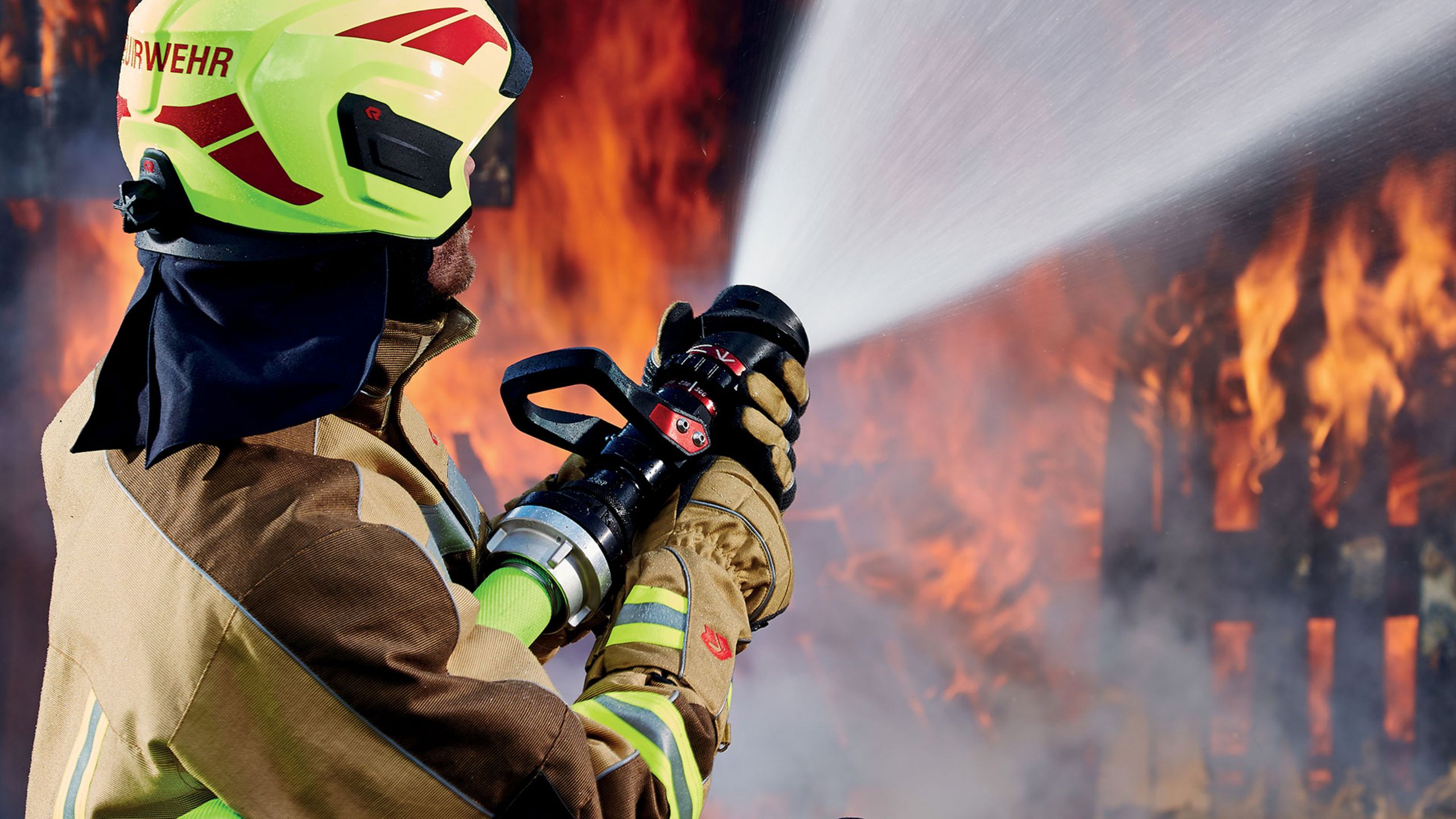 RTE FX
One nozzle. Many types of use.
Perfect functionality, highest performance and impeccable quality: The RTE FX nozzle leaves nothing to be desired in terms of operability, ergonomics and performance. Uncompromising high-end technology meets an intuitive operating concept and optimized design, making the RTE FX an efficient tool in the field.
Click here for more information:
SELECT FLOW
Maximum extinguishing effect. Minimum water consumption.
Full jet, spray jet and protective shield: The SELECT FLOW nozzle by Rosenbauer allows manual, four-stage adjustment of the water flow rate and convinces users with its extensive jet behavior. A swivel joint allows swiveling of up to 45° in any direction, and the adjustment range from full jet to protective shield requires no "reaching".
Click here for more information: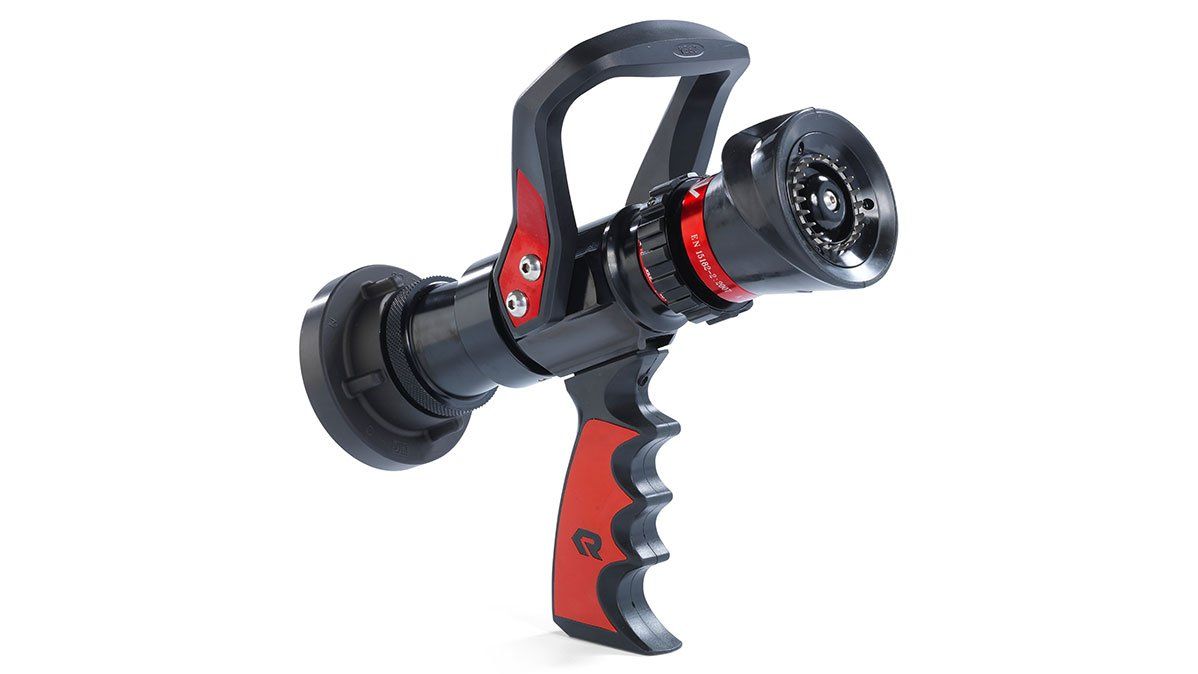 PRO JET
Combined jet behavior. Unique technology.
The PRO JET nozzle offers an excellent spray pattern and long throw range. This possible through the combination of full and spray jet and the simultaneous use. Another advantage of the jet pipe is its CAFS suitability. The foam from the CAFS system of the vehicle or the mobile RFC POLY trolley, is particularly efficient and enables the rapid extinguishing of fire sources.
Click here for more information: