PANTHER
Performance. Safety. Functionality.
The fascination for PANTHER has continued since the first PANTHER was presented in 1991. Now in its 4th generation, the airport fire fighting vehicle is one of the most successful, efficient and versatile of its kind. Emergency services around the globe rely on the powerful performance of the entire series (4x4, 6x6, 6x6s and 8x8), which, thanks to its sophisticated model grading, fully covers the requirements of modern airport firefighting vehicles.
With the PANTHER electric, Rosenbauer is now leading the current generation into the age of e-mobility. Here, the safety and functionality from previous generations meet the advantages of electric mobility and impress with a reduction in noise and emissions as well as outstanding performance. Without compromise.
Outstanding driving performance.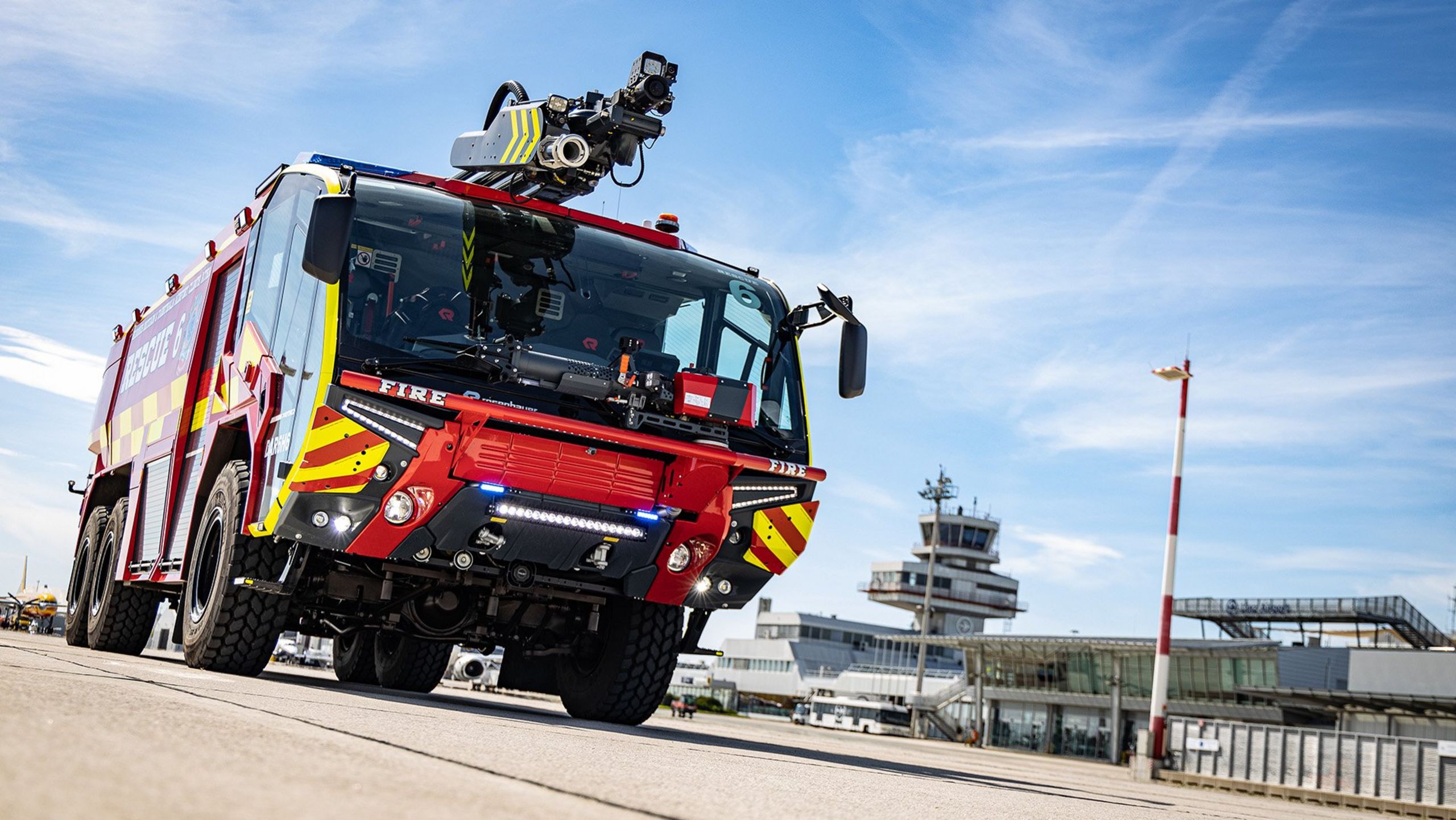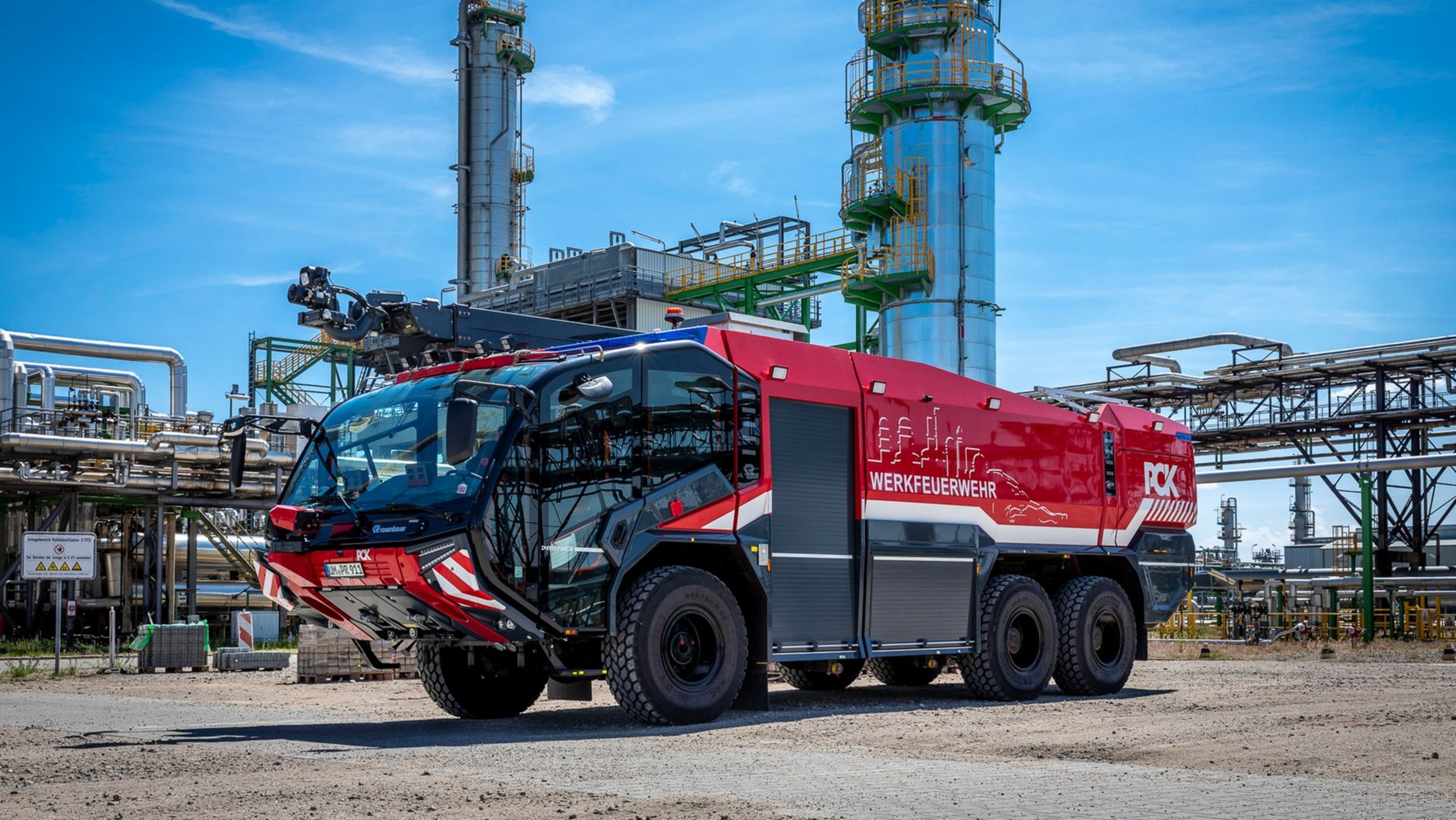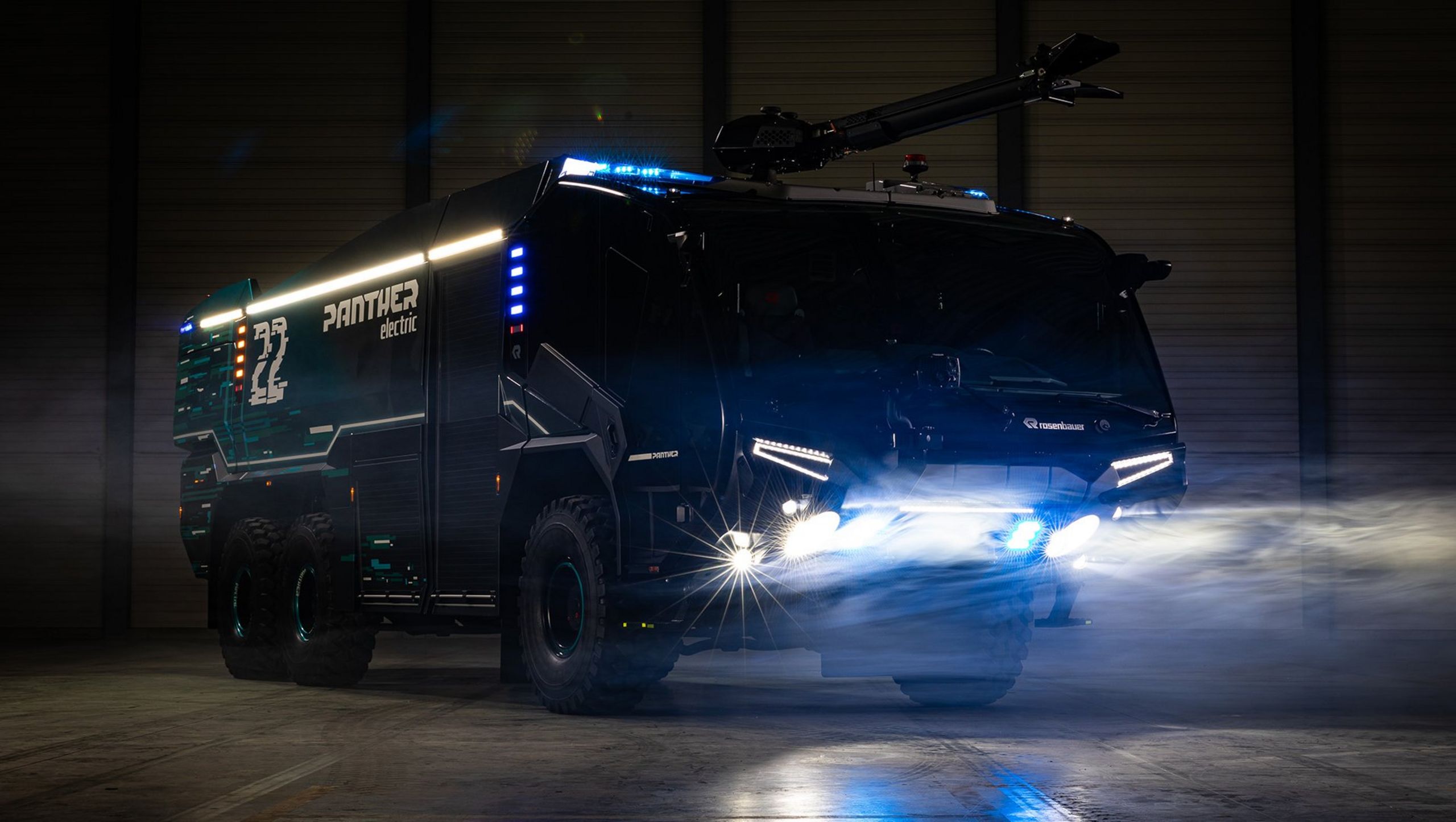 PANTHER
Superior driving dynamics. Innovative design.
The PANTHER's powerful performance and award-winning design are a source of enthusiasm worldwide. Rosenbauer's great innovative strength has made PANTHER the most successful and best-known airport fire fighting vehicle around the globe. The concept stands for optimum system integration of chassis, superstructure and firefighting technology and is reflected in every model in the series. Each model is packed with features that make the vehicle faster, stronger and safer.
Click here for more information:
Website
Microsite 30 Years of PANTHER
Brochure
Video
360° shot PANTHER 6x6
360° shot PANTHER 8x8
3D-Visualization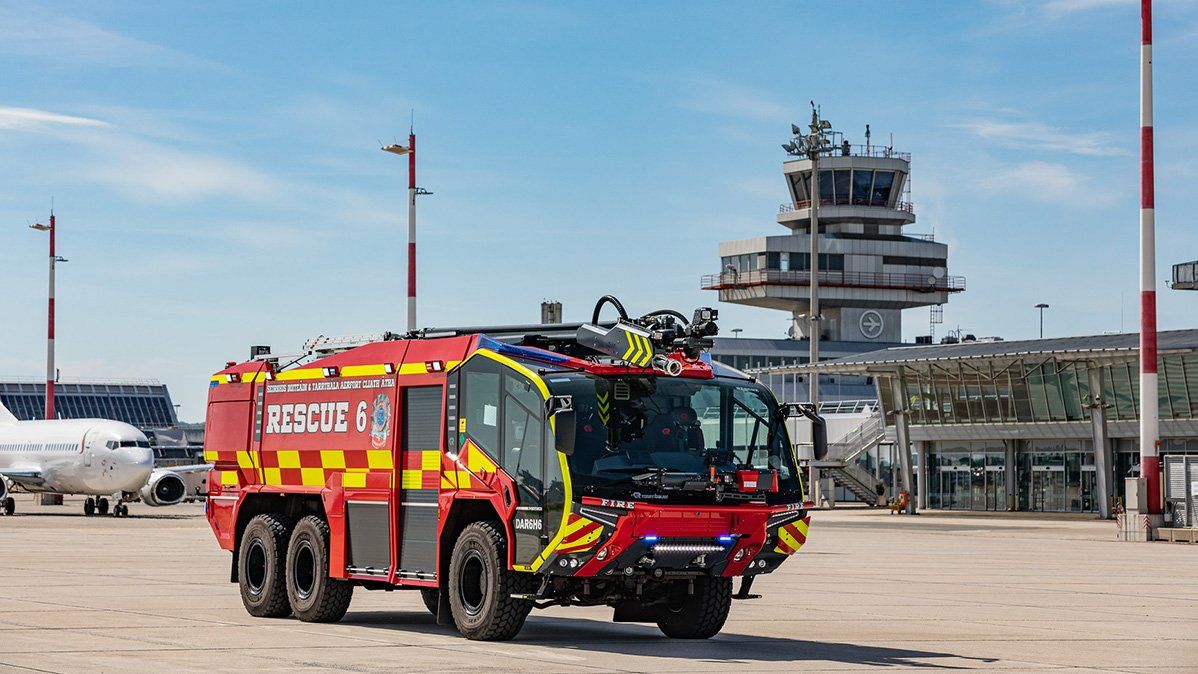 PANTHER electric
Low-emission drive. Uncompromising endurance.
The PANTHER electric is Rosenbauer's response to mega trends such as sustainability and e-mobility. The low-emission airport fire fighting vehicle leads the current generation into the age of electro mobility. It combines the advantages of the PANTHER series with the immediately available power of electric drive. This makes already good driving dynamics even better. Thanks to its own e-drive platform, the requirements of an airport fire fighting vehicle can be meet efficiently. The number and capacity can be tailored to the specific use of the PANTHER electric.

Click here for more information: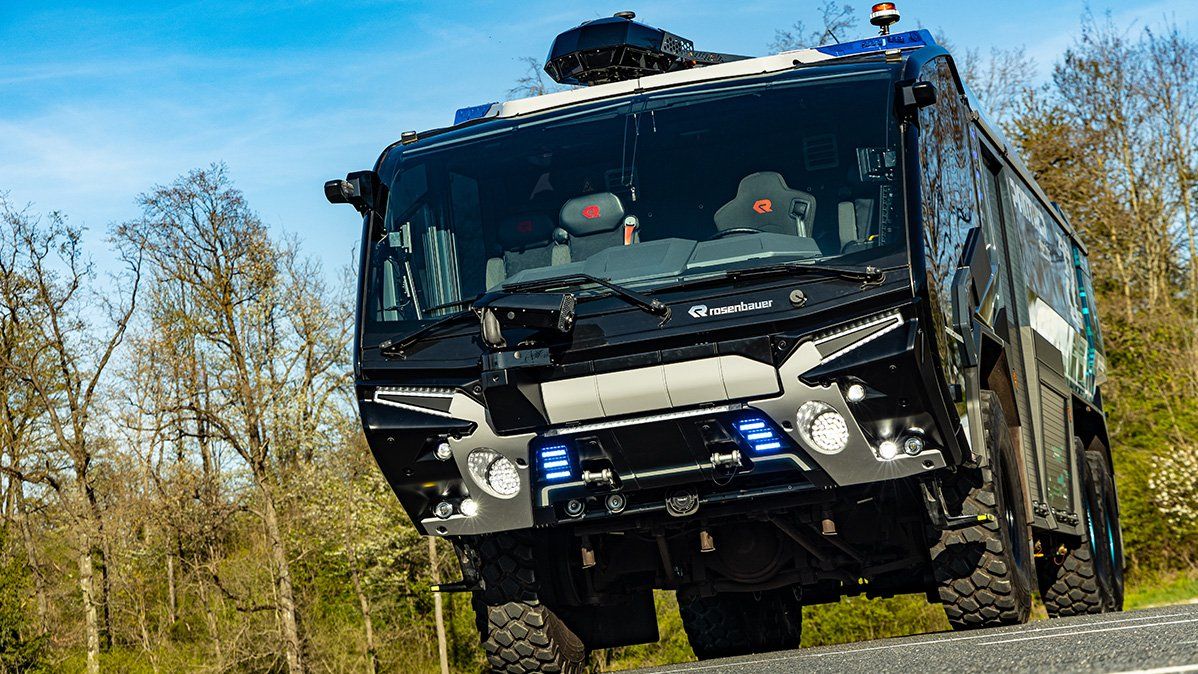 Rescue Stairs
Quick access on the airfield.
Technical defects, medical emergencies or cabin fire: There are numerous operational scenarios for a rescue stairway. Especially when the occupants have to be brought to safety immediately far away from the usual handling areas in remote corners of the airfield. The rescue stairs is a specially developed emergency vehicle for the fast evacuation of aircraft passengers and impresses with its minimal set-up time as well as its simple and fast operation. The overall concept of the rescue stairway is uncompromisingly optimized for the service of an airport fire department and uses suitable and adapted chassis concepts for this purpose.
Click here for more information:
Website
Brochure
Video
Data sheet E5000
Data sheet E8000
360° shot E5000
360° shot E8000