Protective Gloves
Proven. Safe. Perfect fit.
Every day, first responders face diverse and dangerous tasks to protect people and the environment. In the process, their own safety has the highest priority and the requirements personal protective clothing need to meet are constantly increasing. Gloves are one of the most important items of equipment – they must protect against heat, water, hazardous substances, sharp metal edges and broken glass and provide sufficient grip. At the same time, they must not restrict the wearer's agility.
Rosenbauer's range of protective gloves holds the right one for any operation. All models are certified according to EU standards, offer optimal protection during operation and have an ergonomic fit as well as maximum comfort.
Highest protection and best sense of touch: protective gloves SAFE GRIP 3.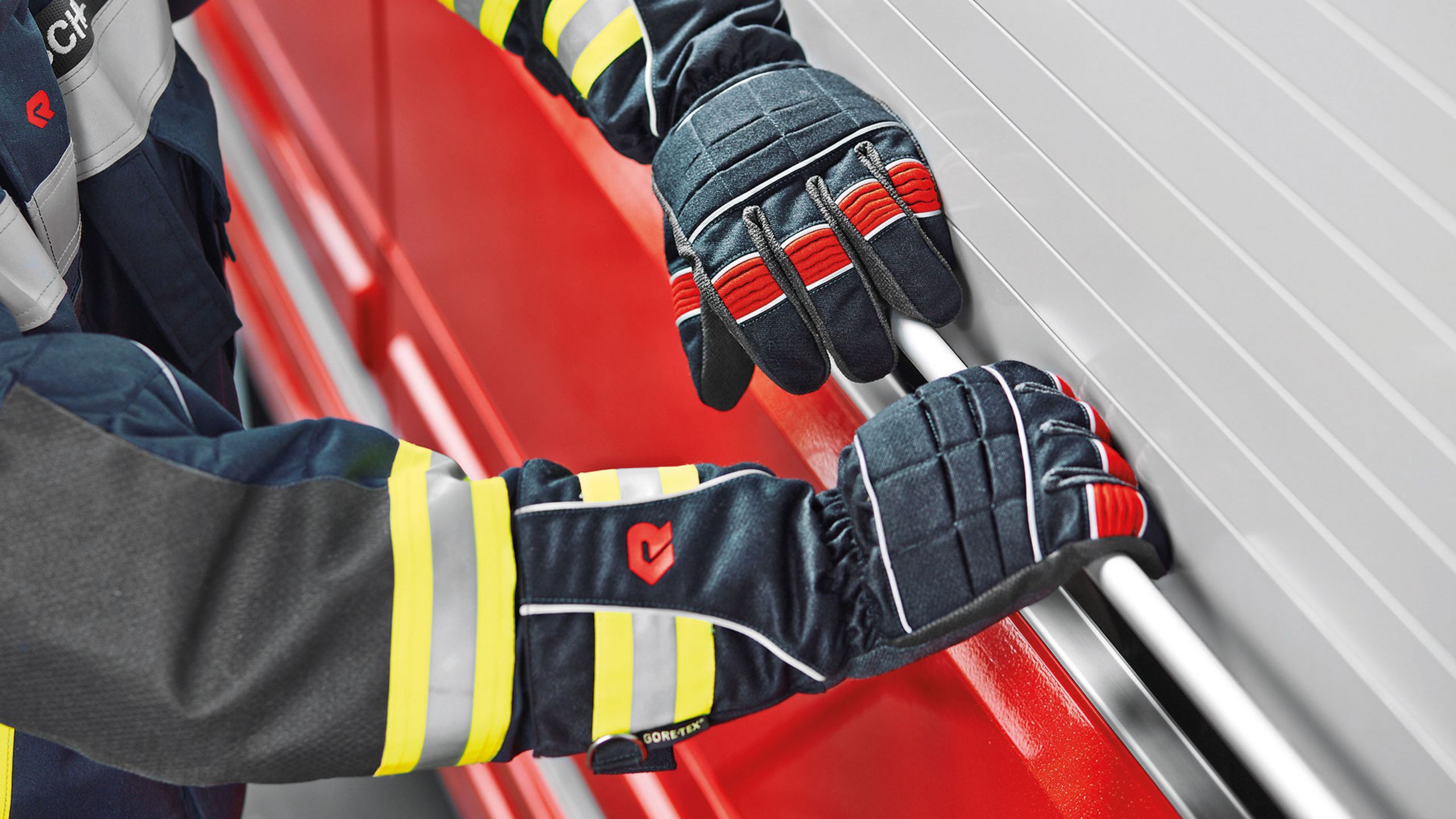 GLOROS T1: Protective gloves for technical rescue operations.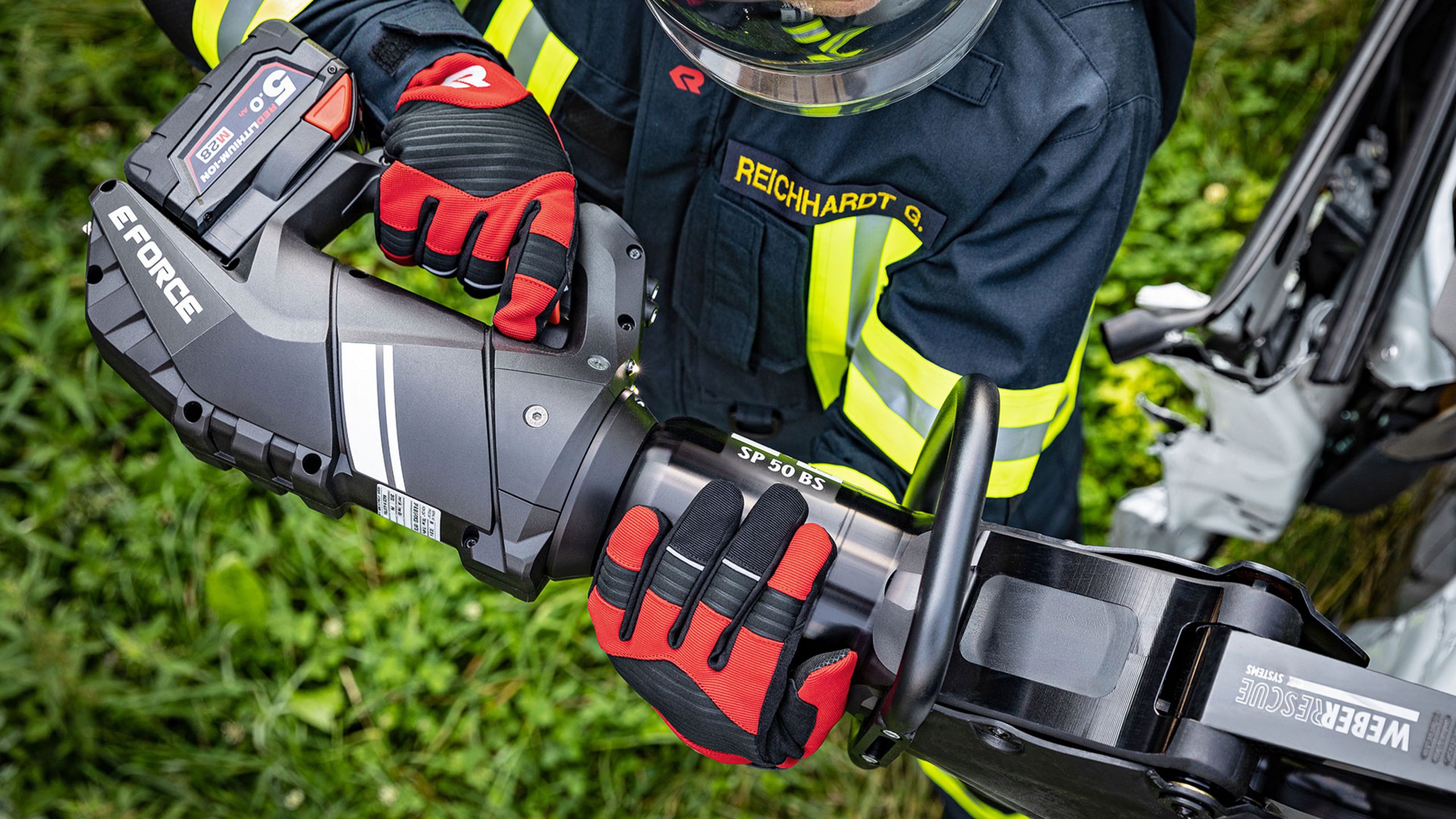 SAFE GRIP 3: protective glove certified according to EN 659:2008.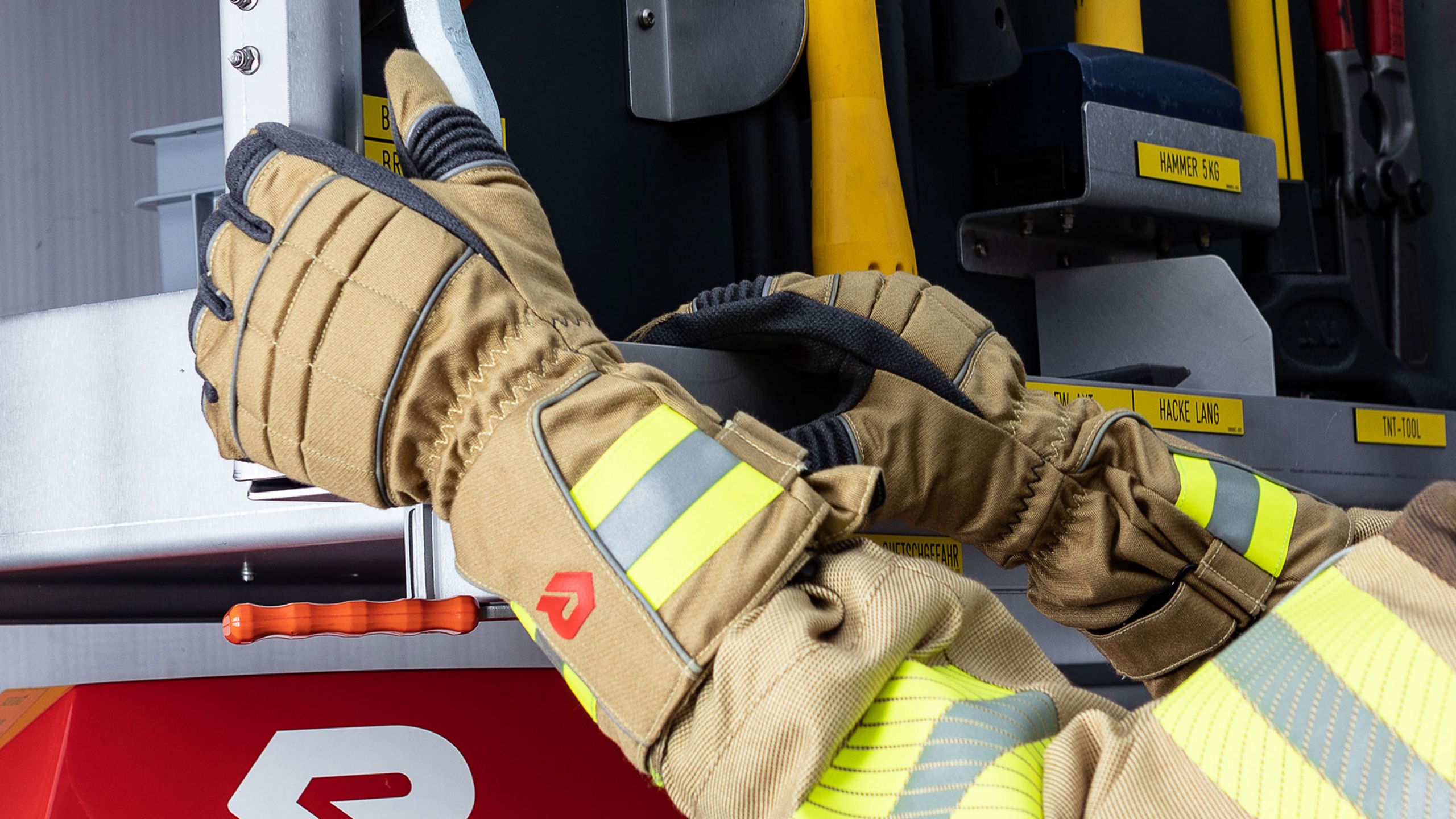 Maximum wearing comfort with optimum grip with the operational gloves GLOROS T1.
SAFE GRIP 3
Increased protection. Improved tactility.
Dynamic design, optimal comfort and a particularly good tactility: The SAFE GRIP 3 by Rosenbauer guarantees safety in every operation. It provides best heat and flame resistance as well as optimal cold insulation. The X-TRAFIT membrane by Gore-Tex® guarantees waterproofness and breathability at the same time. In addition, it has a high cut resistance and allows an excellent tactility.
Certified according to EN 659:2008.

Click here for more information: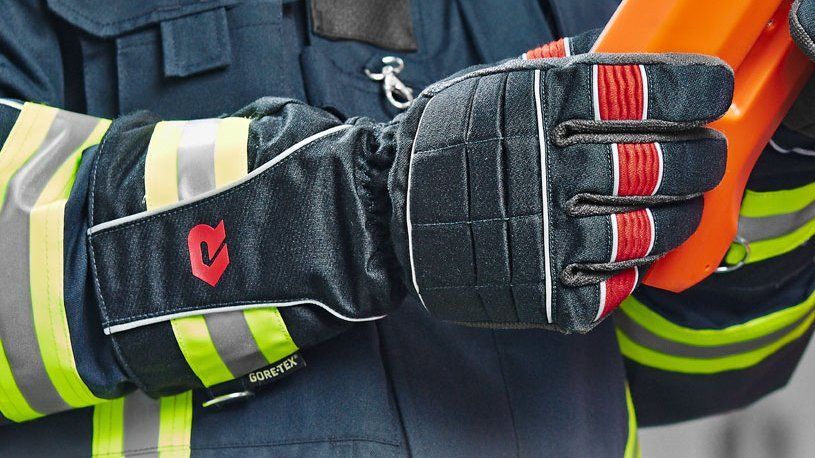 GLOROS T1
Newly developed. Glorious result.
Maximum comfort, optimal grip and high cut resistance - with the GLOROS T1 glove, emergency personnel are optimally protected during rescue operations. A cut-resistant insert made of KEVLAR® covers the fingers completely and underlines the high protective properties in the event of mechanical hazards such as cuts, stabs or abrasions. In addition, the glove is non-slip and, thanks to well thought-out design details, offers maximum comfort and tactility.

Certified according to EN 388:2016 and EN 407:2020.

Click here for more information: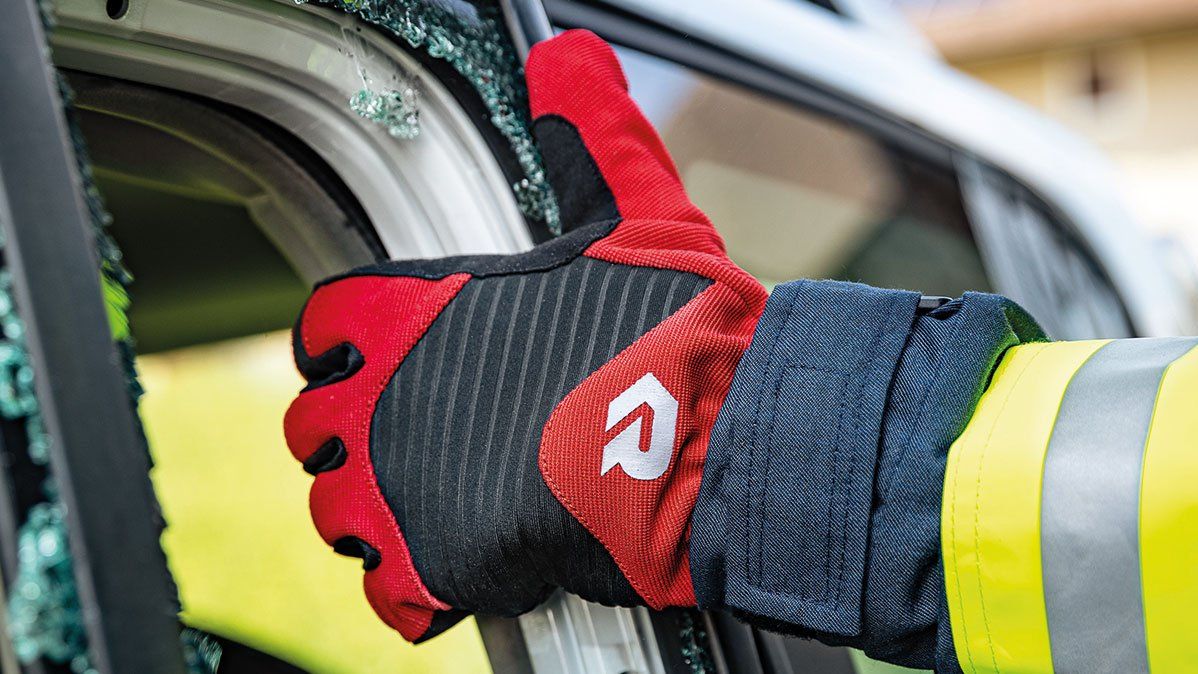 FIRE PRO red
Improved cut protection. Maximum agility.
Red cowhide leather, increased cut protection and a high level of comfort: With the FIRE PRO red, Rosenbauer offers a tactical glove for all firefighting missions. A combination of special material structure with movement pleats at the finger joints and on the backhand ensures excellent tactility as well as high cut protection (Level 4). Also, the leather outer layer remains extremely supple even after repeated soaking and drying.
Certified according to EN 659:2008.

Click here for more information: