Digital Solutions
Simple. Efficient. Connected.
In our digitalized world it is impossible to imagine modern vehicles and everyday life without software. Digital solutions are also indispensable in fire departments. It starts with alerting emergency forces and goes all the way down to mission-related communication and even fire detection or verification. All components and digital tools are integrated into a central cloud system that supports the entire operation and throughout.
With Rosenbauer Digital Solutions, we combine all these scenarios in one system as well as over 150 years of experience in firefighting technology with more than 20 years of experience in the field of digitalization. The RDS Connected portfolio was developed specifically for the tasks of firefighters and emergency services. Combined with Rosenbauer vehicles and equipment, the portfolio provides support for daily operations. These solutions are enabled by telematics modules in vehicles and equipment, video drones, and command tablets. By integrating these signals, an overview of the situation can be ensured at all times.
Simple, efficient and connected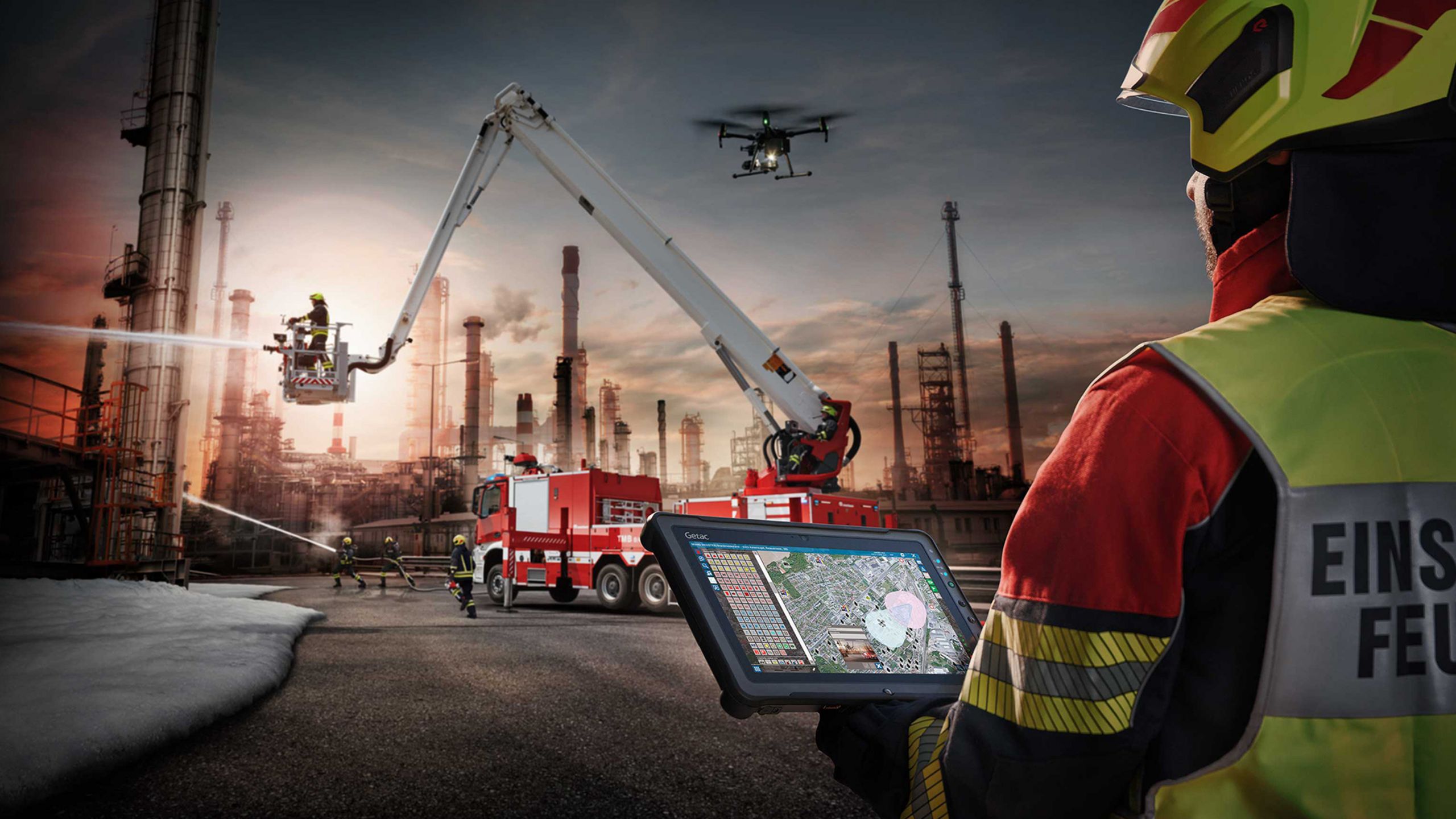 Everything at a glance with RDS Connected Fleet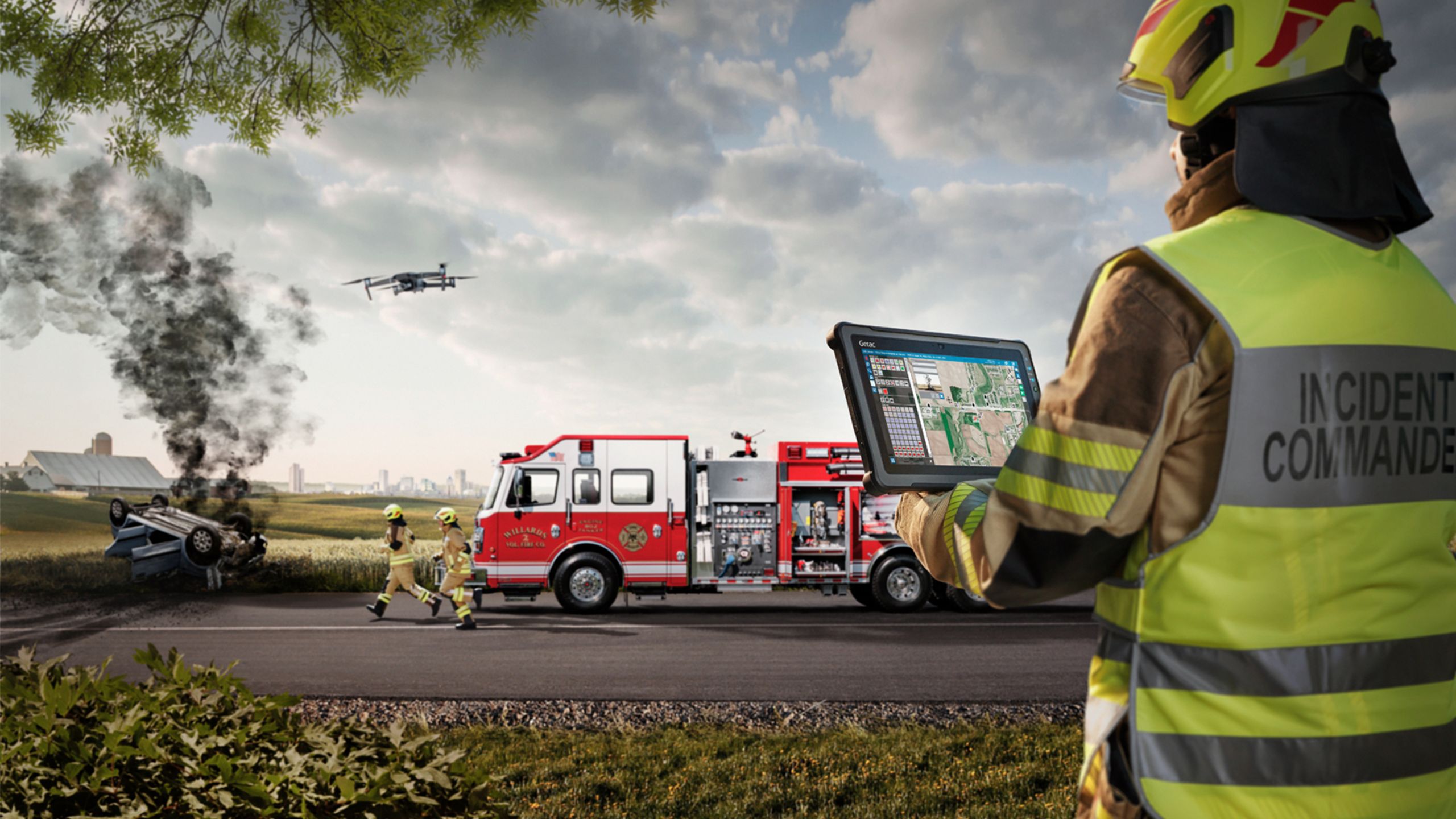 All necessary operational information available in real time
RDS Connected Fleet
Everything in view.
Checklists, current deployment data, situational awarness and situation management: RDS Connected Fleet provides an overview of the status of all vehicles and components, including live information of operating resources. Notifications are ranked according to urgency and can be accessed in the RDS Connected command app, the team lead tablet and the alarm monitor. In addition to the live function, the system also logs vehicle-related data, including error messages, for deployment follow-up. This gives fire departments a complete overview of their vehicle fleet and associated equipment at all times.
Click here for more information:
RDS Connected Command
All set for the mission.
Alarm data, fire protection plans or vehicle rescue maps: With Rosenbauer's RDS Connected Command solutions all necessary information is available in bundled form and can be shared with other units in real time. As a central hub for maintaining and providing all relevant information, data sheets, the location of watersources or standard rules of engagement can also be stored, backed up and even accessed offline here.
Click here for more information:
RDS Connected Drones
New perspectives of the field.
RDS Connected Drones save responders valuable minutes when it counts. Information is obtained faster, costs are reduced and protection for the crew is increased. The flying sensors locate hotspots, detect hazardous materials and can more effectively locate a missing person. The collected data is fed directly into RDS Connected Command and is available in real time. This enables efficient and safe deployment of personnel, vehicles, equipment and other resources.
Click here for more information: