Sprinkler Systems
Direct. Flexible. Individual.
In two out of three fires, one sprinkler of the installed VdS sprinkler system is sufficient to extinguish it. Be it in office buildings, underground garages or industrial plants: The simple technology of sprinkler systems offers high reliability and uncompromising protection – individually adaptable to the conditions on site. We distinguish between wet, dry and pilot-controlled systems.
Rosenbauer sprinkler systems traverse the entire protected area by a network of pipes equipped with sprinkler nozzles. In the event of fire, only the sprinklers located near the source of the fire open. In this way, the extinguishing water is selectively applied above the fire, and the use of water and any water damage are reduced to a minimum. This is one of the reasons why insurance companies reward the installation of sprinkler systems with high discounts on premiums.
Reliable protection for rooms and high-rack storage areas.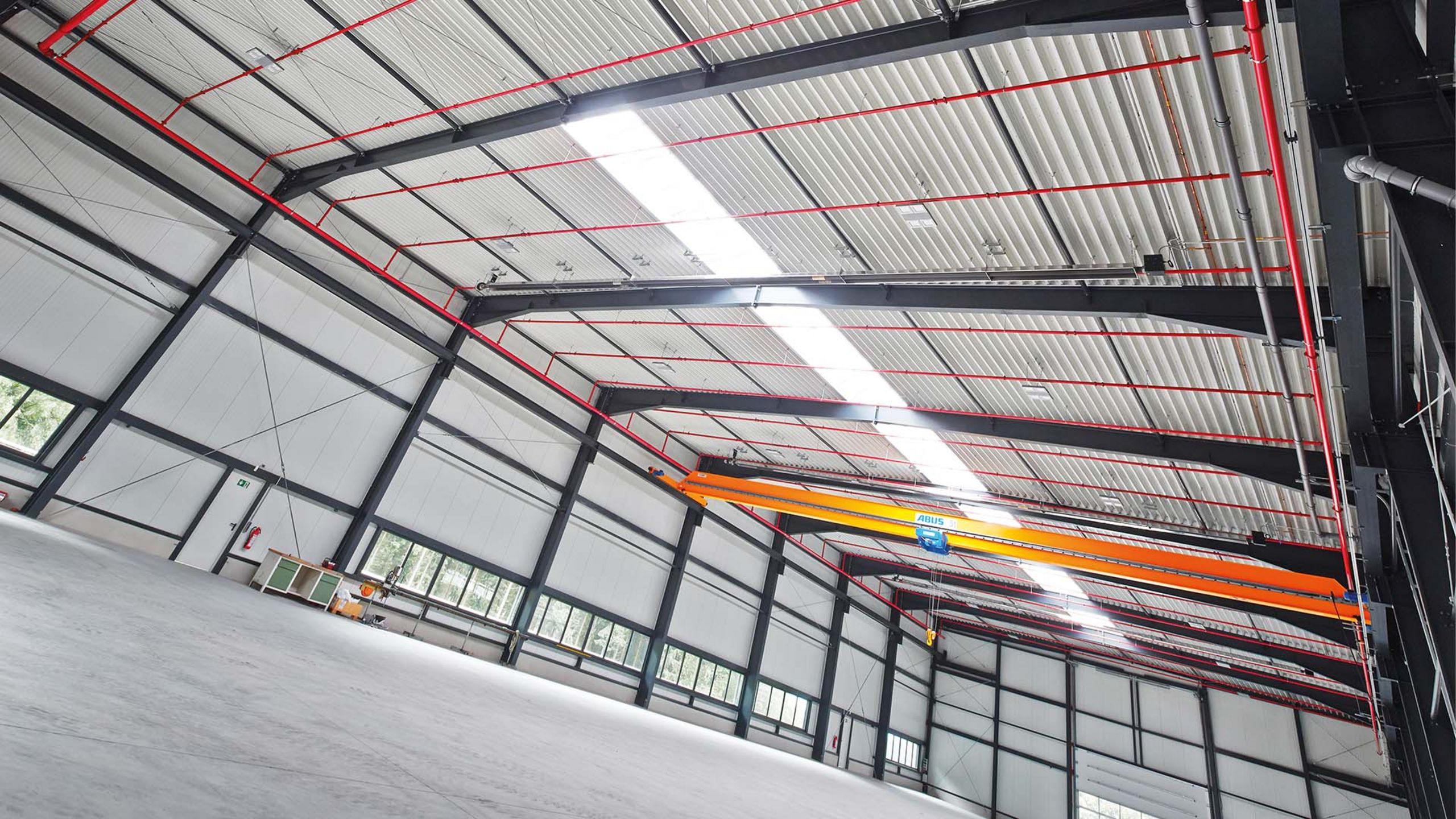 Rosenbauer has VdS installer approval for sprinkler systems.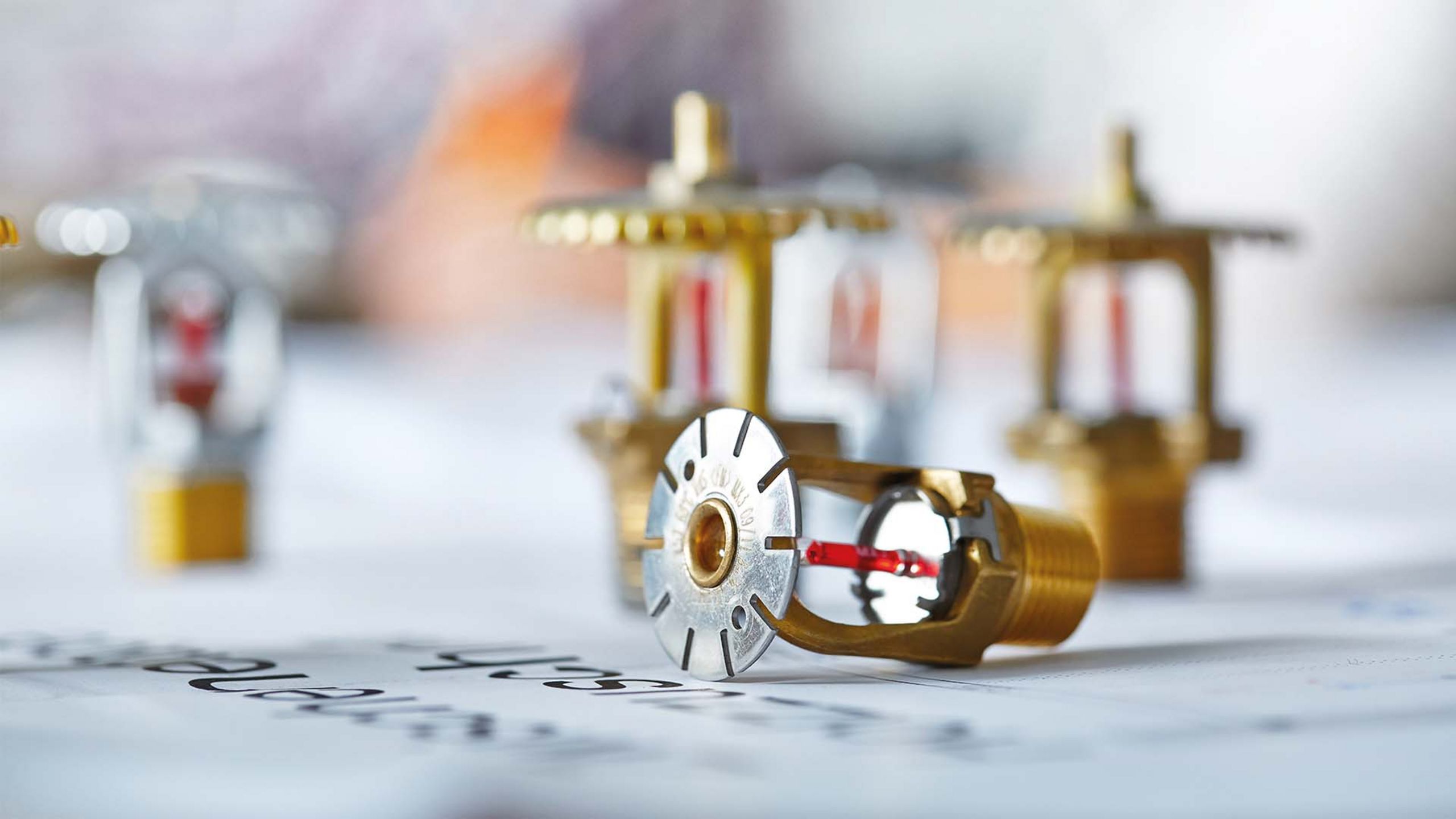 Rosenbauer is certified for its applied welding process in accordance with VdS 2552.
RPE Sprinkler
Uncomplicated and reliable extinguishing.
Proven technology gives confidence. As a VdS-certified installer with decades of experience, Rosenbauer's RPE Sprinkler system offers efficient and reliable protection in the event of fire. Wet, dry and pilot-controlled systems are individually adapted to the conditions on site and, if required, foam agent is added to the water.
Click here for more information:
RPC Pipes
Pipes for water extinguishing systems.
The RPC Pipes for Rosenbauer sprinkler systems are produced environmentally friendly at our own state-of-the-art pipe production facility in Germany. This makes the pipes individually adaptable to customer requirements. Machine production holds many advantages, such as fast delivery, constantly high quality, high flexibility and shortened installation times.
Click here for more information: