Turret Extinguishing Systems
Pinpointed. Intelligent. Efficient.
Waste incineration plants, industrial businesses, large-scale warehouses - a spark can be enough to ignite large fires. It doesn't matter whether they are outdoors or indoors. Where sprinkler and water spray systems can no longer provide optimum protection, efficient turret extinguishing systems are needed.
Turret extinguishing systems were specially developed for the protection of large areas as well as the targeted use of extinguishing agents. Due to its high throw range, a single launcher from Rosenbauer can protect areas of several thousand square meters - manually or fully automatically. In combination with the RPA Infrared Detection Ignis3D early fire detection system, intelligent extinguishing is carried out automatically and with pinpoint accuracy.
Efficient protection for large areas.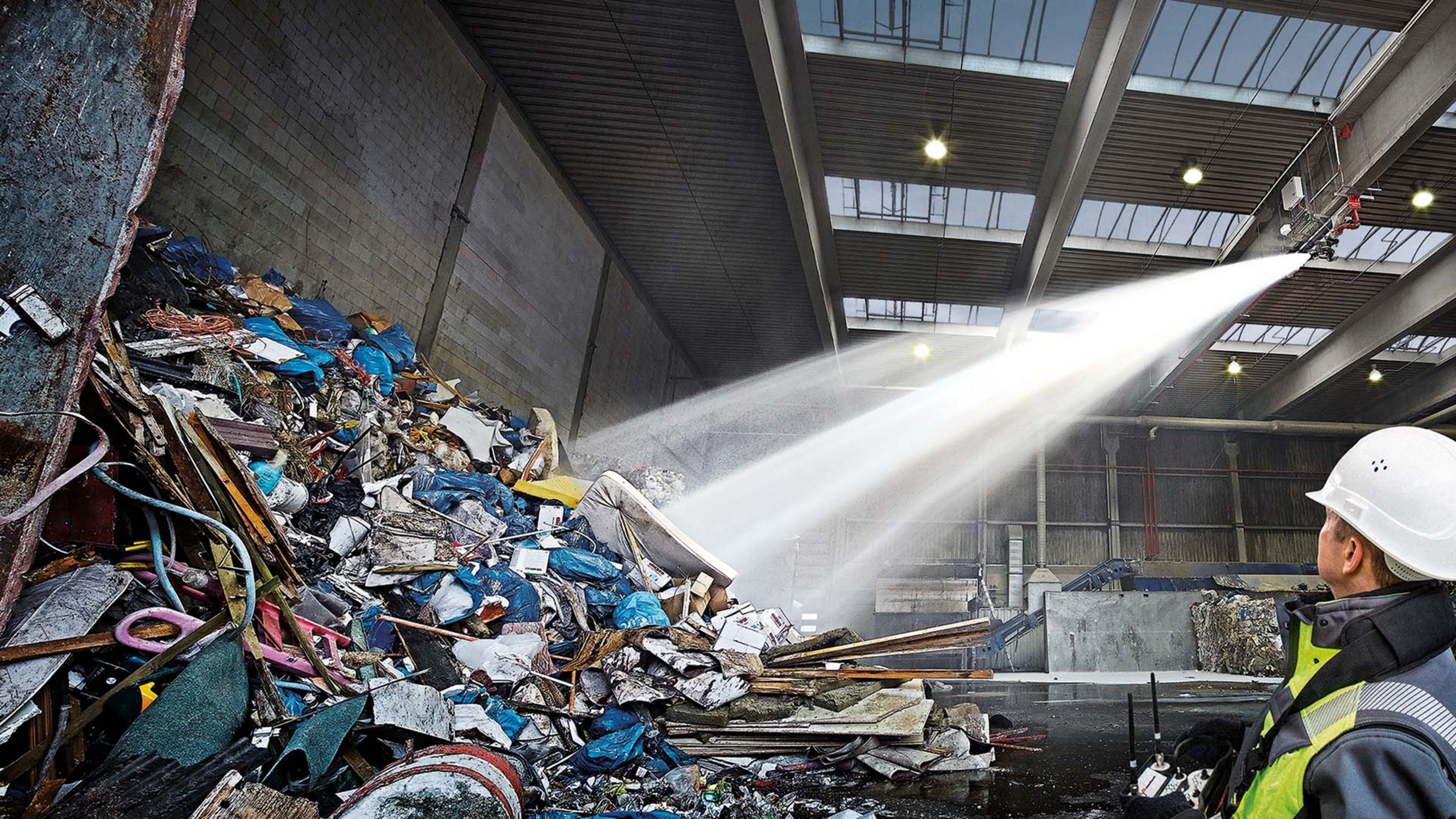 Exact temperature measurement by taking into account the distance to the hotspot.
Rosenbauer is a VdS-certified installer of a wide variety of extinguishing systems.
RPE Turret
Fighting fires with pinpoint accuracy.
With the RPE Turret extinguishing system, Rosenbauer offers efficient protection for large areas. The targeted use of extinguishing agent, which is applied over long distances, leads to low water usage and thus to a reduction in water damage. In addition, installation is simple compared to sprinkler systems and often a single launcher is sufficient to protect several thousand square meters of area.
Click here for more information:
Website
Brochure
Data sheet RPC Turret RM15C
Data sheet RPC Turret RM35C
Case Study
Video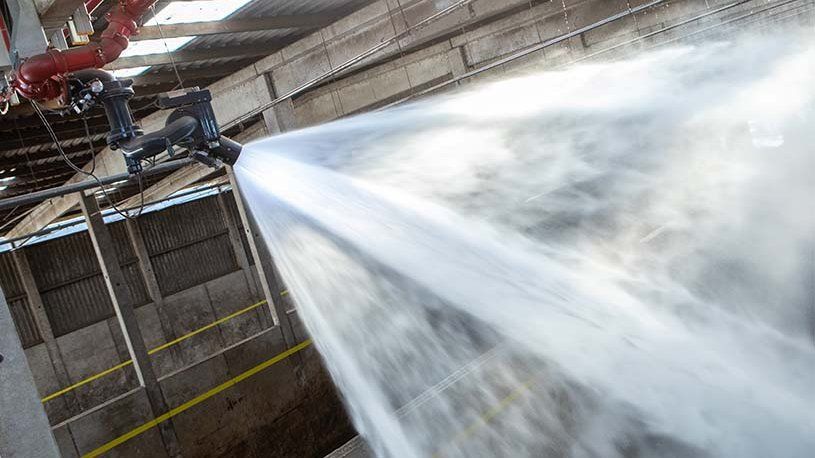 RPA Infrared Detection Ignis3D
Safety through measuring distance.
With the RPA Infrared Detection Ignis3D early fire detection system, an infrared camera and a laser determine the hotspot. This enables precise alignment of the launcher, considering the extinguishing jet ballistics, ideally cooling the fire source. The built-in distance measurement detects the difference between near and far range and provides consistent sensitivity for the entire monitoring area.
Click here for more information: