RT – Revolutionary Technology
Instinctive. Connected. Powerful.
The RT is made for one thing: to bring the future of the fire truck to the road. Equipped with the latest technology, the electrically powered fire truck combines safety, ergonomics, functionality and digital mission support. And all of this with sustainability in mind.
With the RT, which has been redesigned from the ground up, Rosenbauer has reimagined the entire concept of fire fighting vehicles. Equipped with an electric drive, the world's most modern emergency vehicle brings another major advantage in addition to its dynamic driving characteristics: emission-free driving and working at the scene. The batteries can be charged using a standard industrial power socket or, for minimum charging times, at a suitable DC charging station. In addition, a range extender is integrated in the vehicle, which enables the vehicle to be operated during longer missions.
Modern architecture and the RT.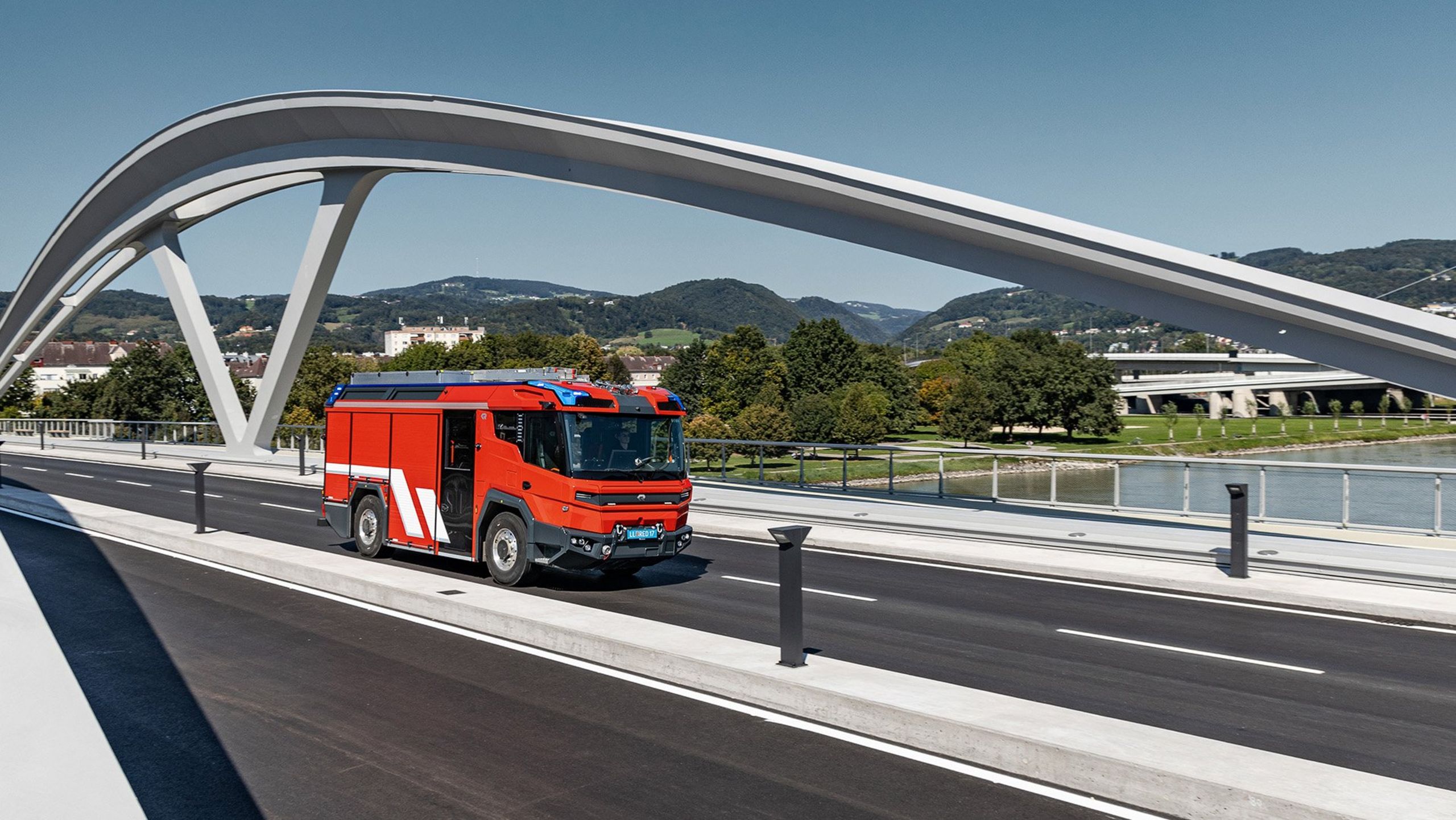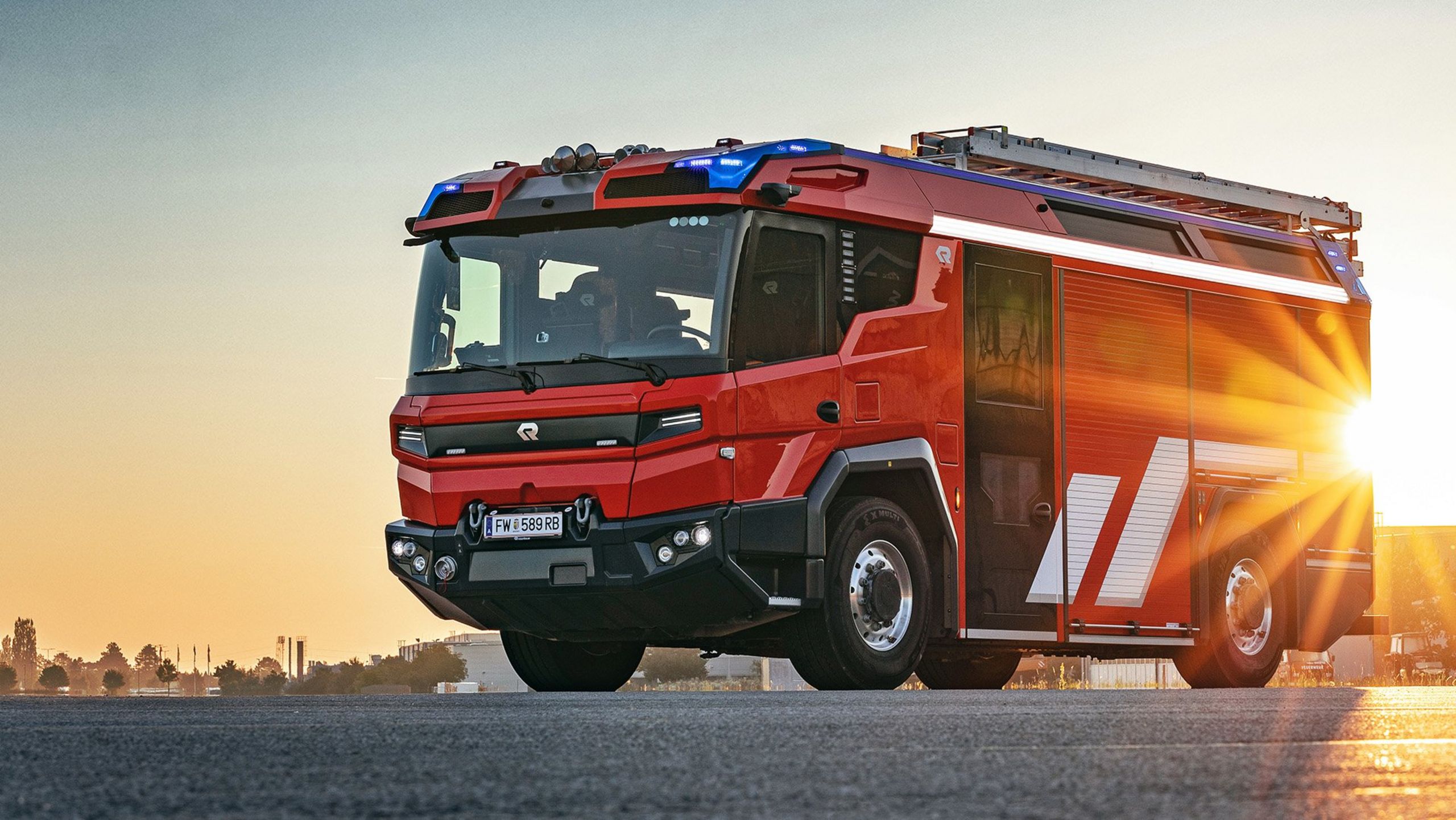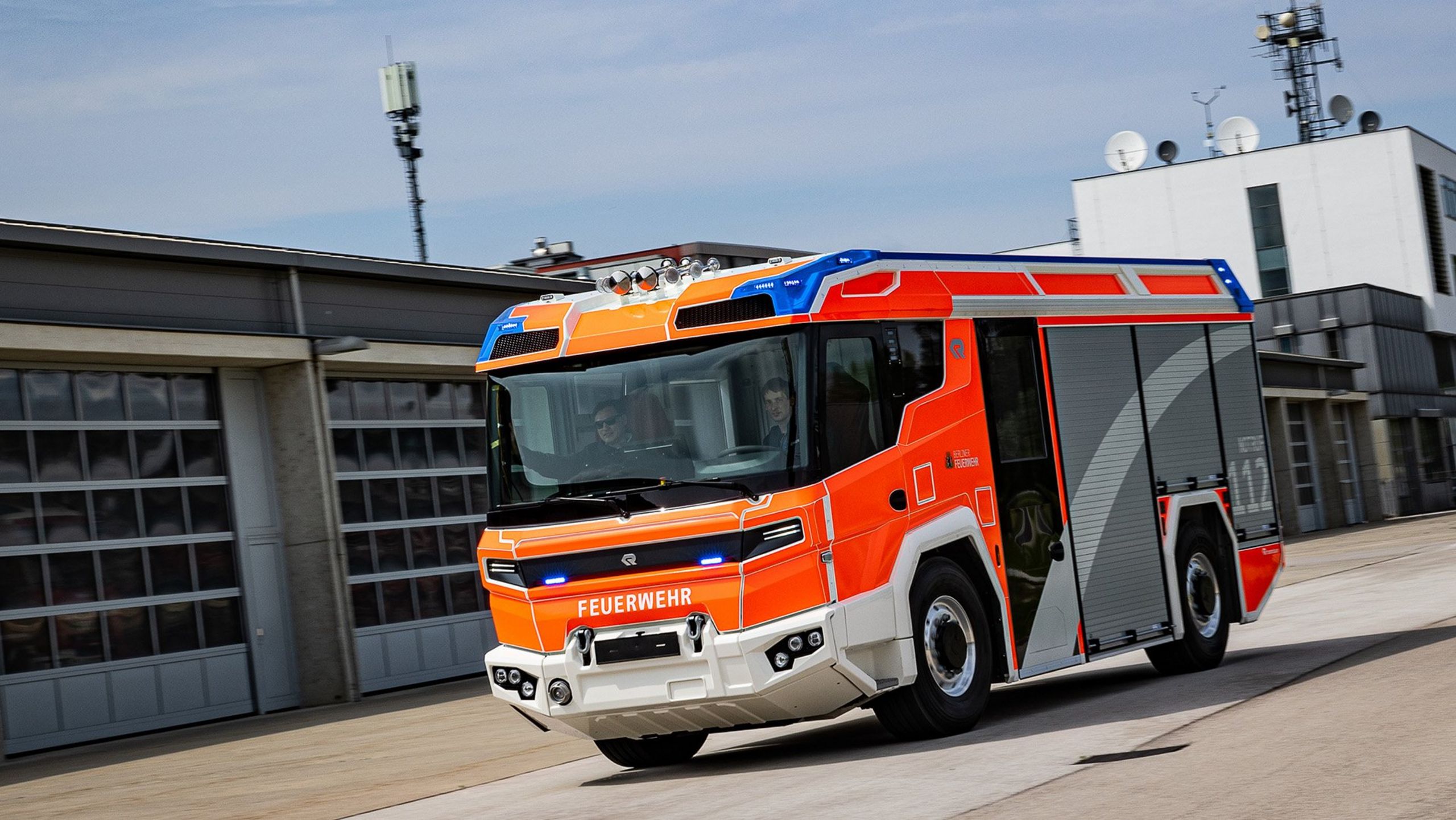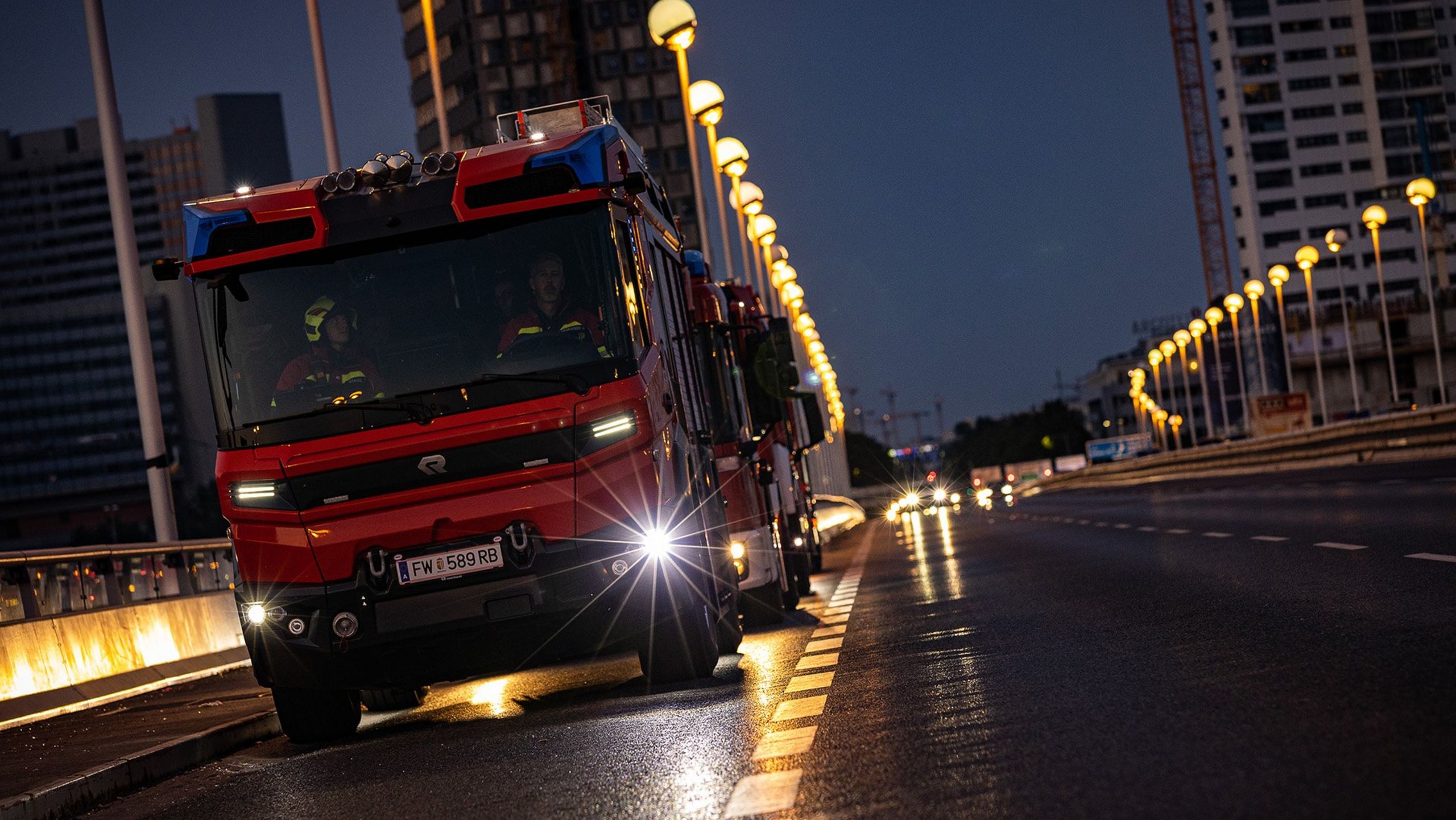 RT - Revolutionary Technology
Innovative development. Familiar handling.
Redesigned from the ground up, the RT is a milestone in firefighting. The vehicle becomes a mobile power plant at the scene of an emergency, powering auxiliary equipment such as submersible pumps or fans via battery storage - emission-free and quiet. In addition, the RT is at the center of its own communication system. This includes an autonomous WLAN network, constant connection with the deployment site as well as with the EMEREC data center, and even the integration of drones.
Click here for more information:
Website
Brochure
Video
3D Visualization
Data sheet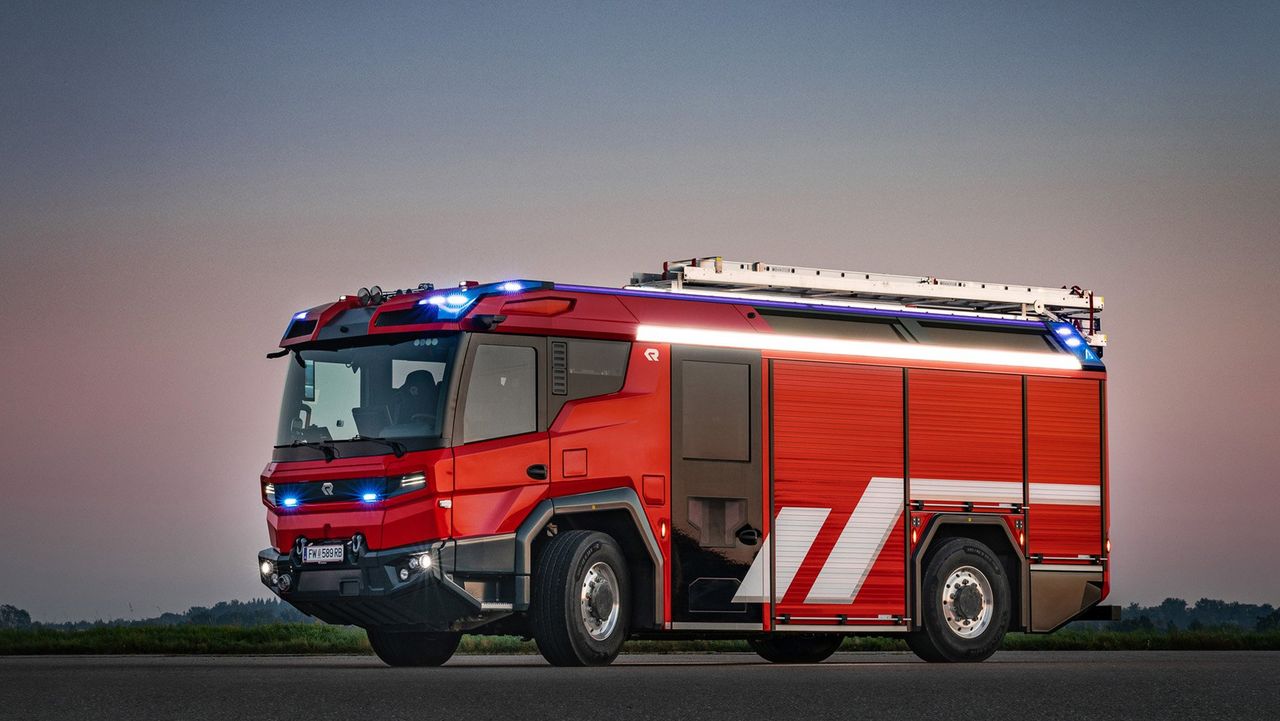 RTX – Revolutionary Technology
Mission on Hollywood Boulevard.
Rosenbauer's brand new RTX is more than an "electrified fire truck". It is the blueprint for the municipal fire truck of the future. The rugged, functional vehicle was developed in conjunction with the LAFD and provides an unprecedented level of safety for the crew. An independent suspension and switchable rear-axle steering provide excellent agility and maneuverability in the field. The air-suspension allows the chassis to be adjusted to the terrain, such as on-road, off-road, watt mode, and mission mode, and enables barrier-free access to the crew compartment. The permanent all-wheel drive is powered by two electric motors with an output of 2 x 180 kW (peak) and 2 x 130 kW (continious), respectively, which draw power from two high-voltage batteries. The RTX combines safety, dynamics and performance into a functional unit, which will enter regular service at Fire Station 82 on Hollywood Boulevard following extensive testing.
Click here for more information: