RTE PS 2 Power Station
Powerful. Quiet. Clean.
Whether it's a firefighting operation or a technical mission, both require rapid response and, above all, mobile, powerful equipment. The fire department has long since become a helper in all situations, and the emergency services are constantly confronted with new, dangerous situations that require rapid action. In this regard, mobile power supply is also playing an increasingly important role.
With the RTE PS 2 Power Station, Rosenbauer provides an emission-free and powerful answer to the demand for self-sufficient energy in firefighting operations. It was developed to supply typical firefighting consumers with energy flexibly over a long time. The device can be activated quickly, operates completely quietly and produces no exhaust fumes. The high-performance battery pack inside has a capacity of 2 kWh with 2,000 W output power. In short: The RTE PS 2 Power Station is the modern energy supplier for firefighting operations. Outdoors as well as indoors.
RTE PS 2 Power Station: Mobile battery power supply with 2 kW.
The energy supplier with battery power.
Thanks to solar panels not only clean, but also self-sufficient.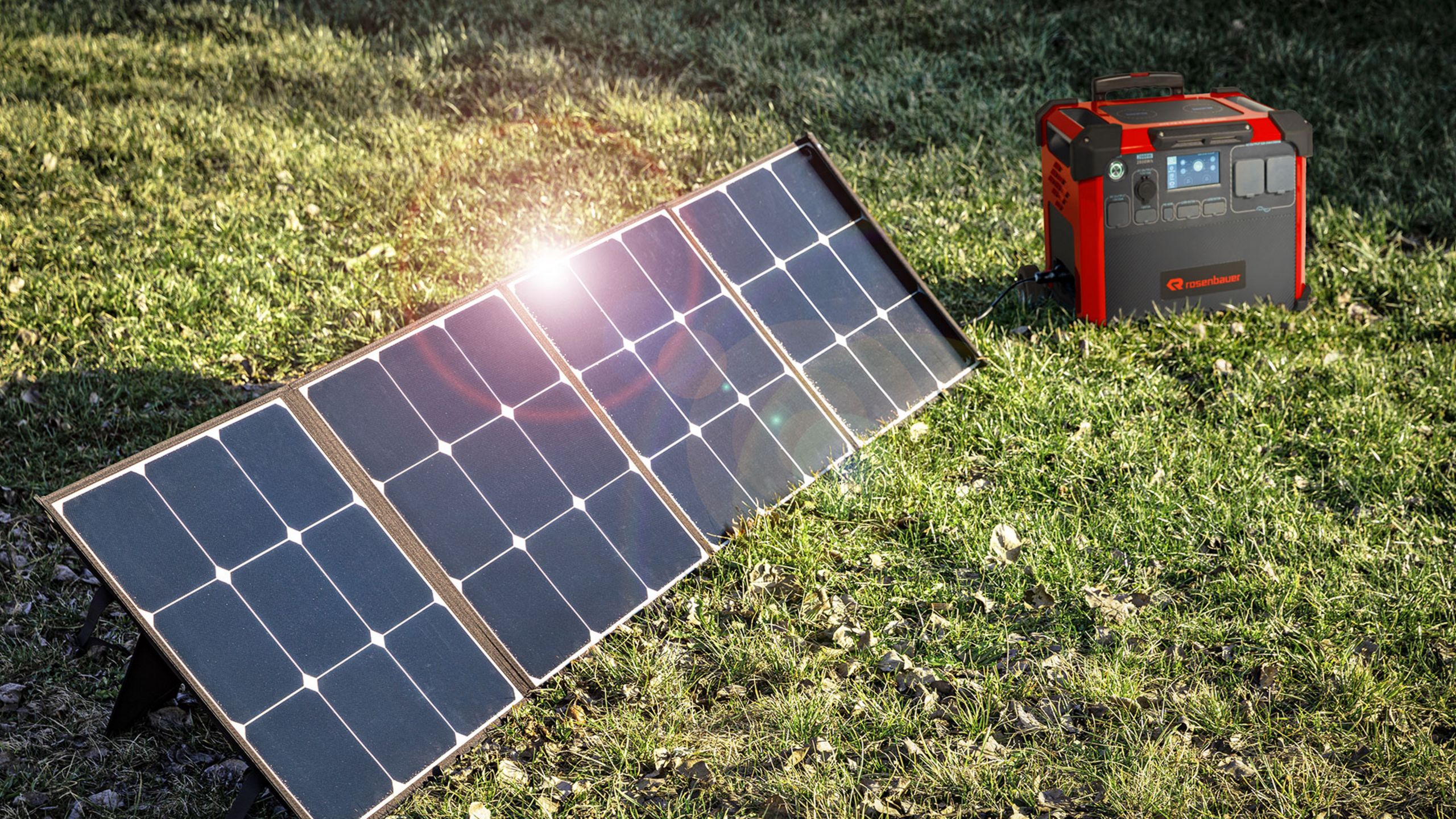 RTE PS 2 Power Station
The energy supplier with battery power.
Handy, emission-free and powerful: The battery-based RTE PS 2 Power Station brings significant advantages in terms of energy supply on site. With 2 kWh capacity and 2,000 W output power, electrical helpers such as a lighting system or a submersible pump can be operated flexibly and emission-free. The mobile energy supplier can also be charged via standard household sockets, the on-board power supply and via optional solar panels, and is particularly robust.
Click here for more information: