RTE RC Profile
Comfortable. Versatile. Load-bearing.
Every mission calls for special equipment and supplies that have to be moved quickly and safely to where they are needed. The roll container systems developed for this purpose fit into all standard vehicles and make the work of emergency services easier with a range of smart solutions.
Rosenbauer's RTE RC Profile roll containers offer great design freedom and can be customized to meet any need. The base area has standardized EU pallet dimensions (1.2 x 0.8 m) and can also be customized for special dimensions. In addition to the variability of the roll containers, emergency forces worldwide also benefit from the enormous load capacity as well as the high quality. The unique technical solutions make the RTE RC Profile an unrivaled safe and comfortable operational tool.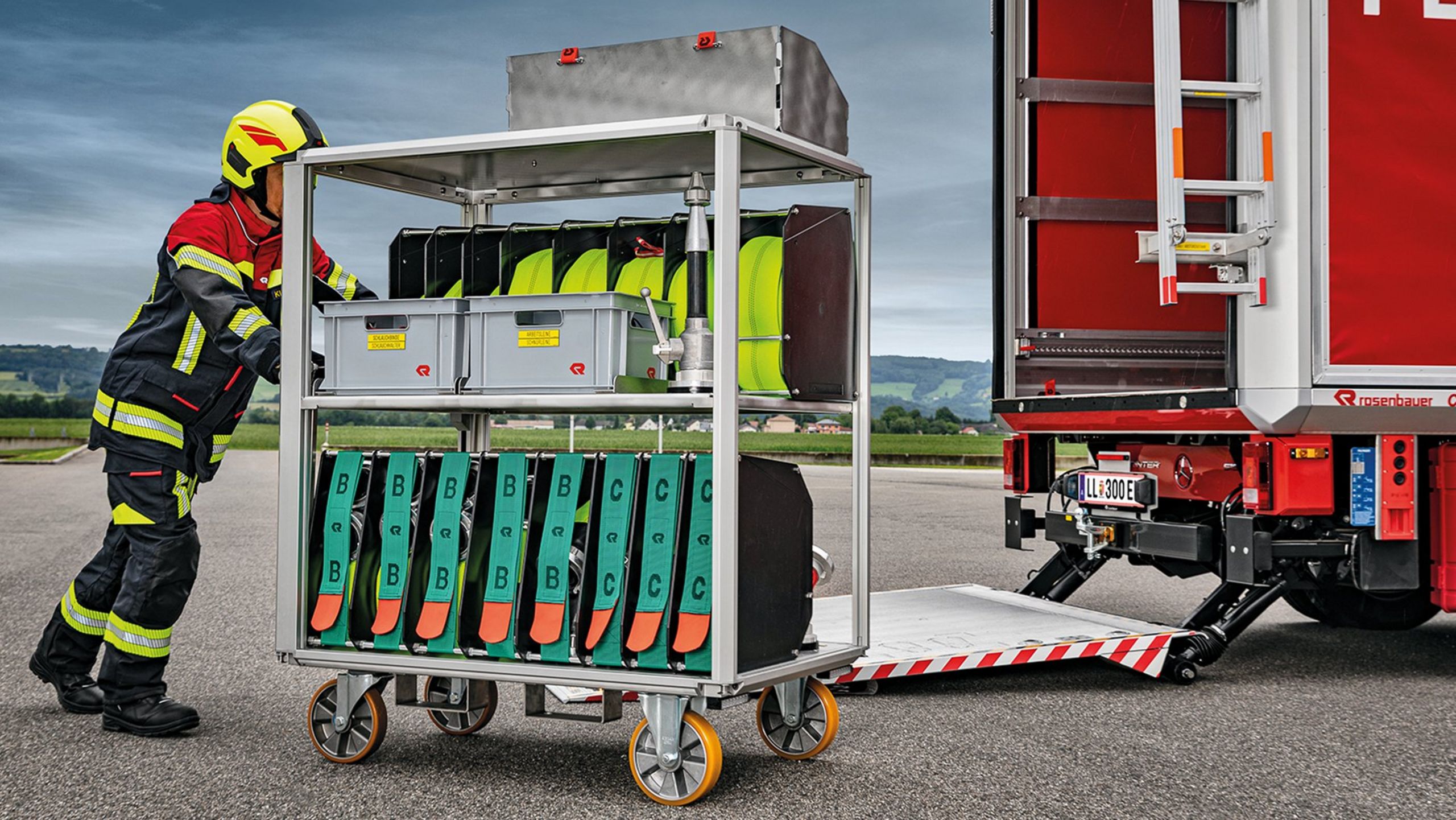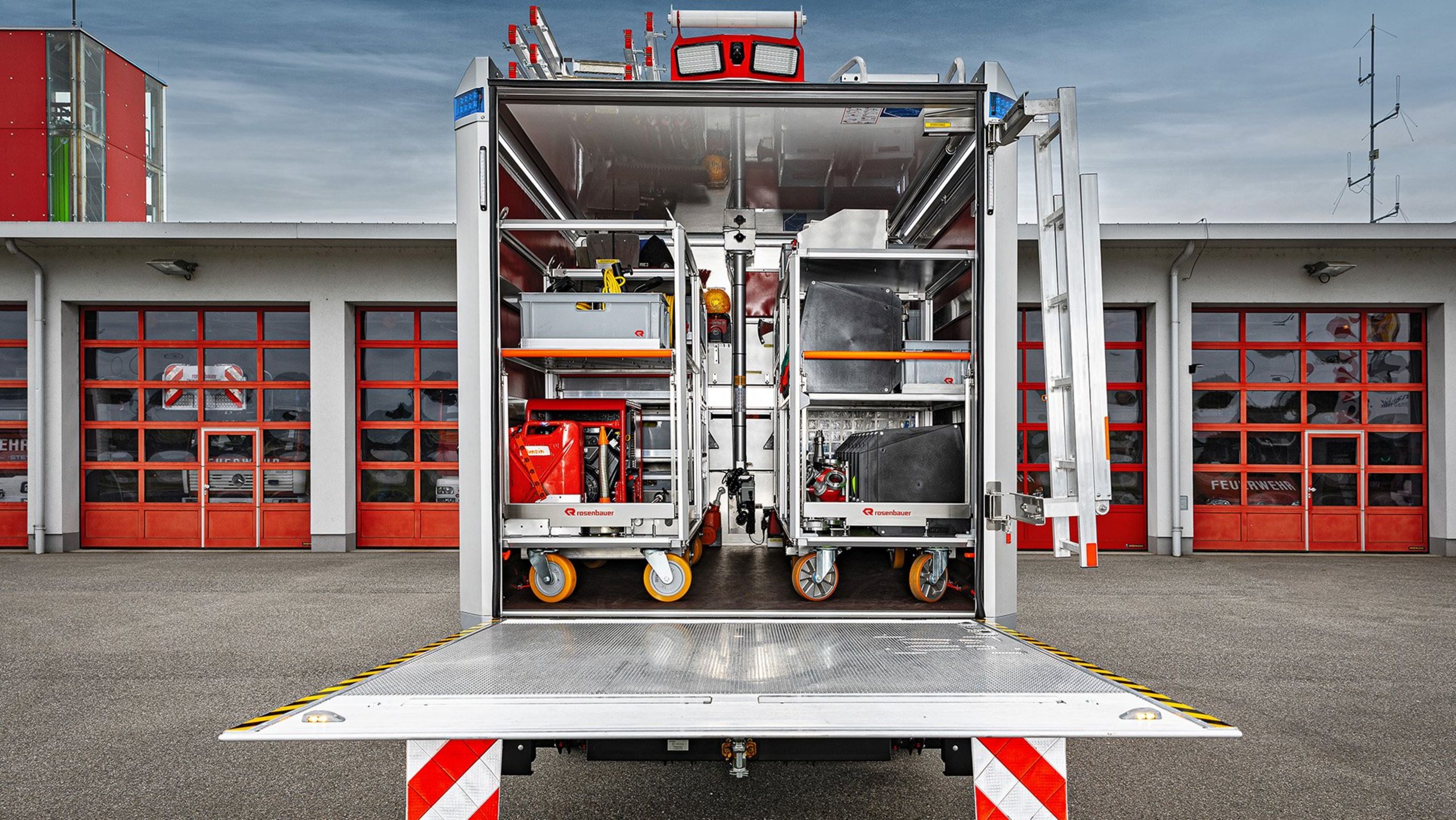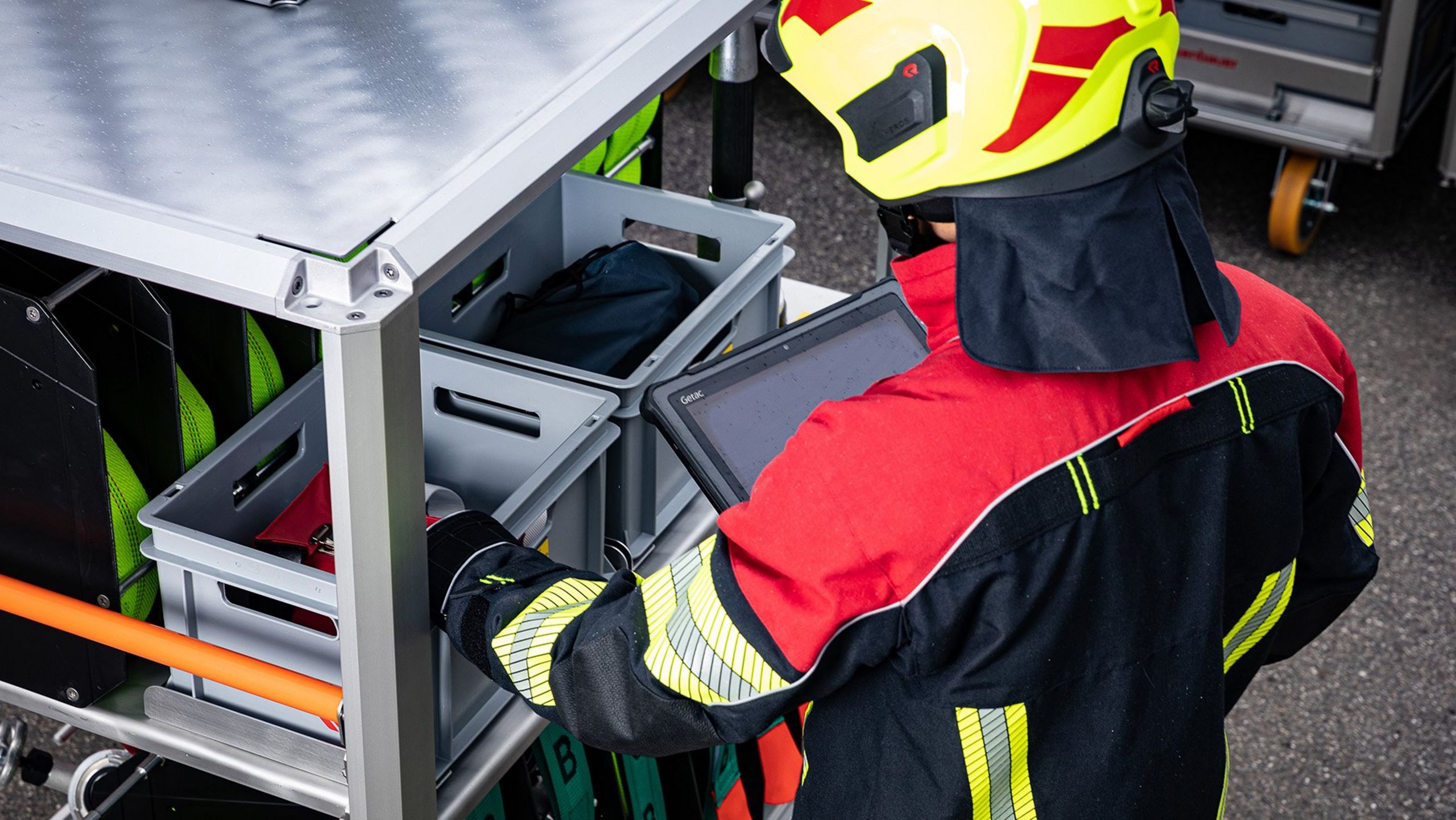 RTE RC Profile
Designed for stability, protection and durability.
Load-bearing, safe and versatile, Rosenbauer's RTE RC Profile is an indispensable operational tool. The roll containers are made of anodized extruded aluminum profiles and can transport a total weight of up to 700 kg. Whether on rollers, by crane lugs or in the air. With a rail installed in the vehicle, each RTE Profile can be secured quickly and comfortably and cannot tip over due to a special locking device. In addition, a roll container can be equipped individually and as required.
Click here for more information:
Website
Brochure
Data sheet Mesh Transport Box
Data sheet Blitz Attack
Data sheet Suction Point
Data sheet Water Damage